We can spend a considerable amount of our time at home in the kitchen. Whether you& ;re cooking up a storm, enjoying a delicious meal or even entertaining, it& ;s important that the kitchen strikes the balance between being functional as well as aesthetically pleasing!
These Perth kitchen renovations exude classic Western Australian design: modern yet simple, embracing traditional design elements but by reinvigorating them for the modern age. These examples show how, via Perth-style design, your kitchen renovation can strike the balance between modern and traditional.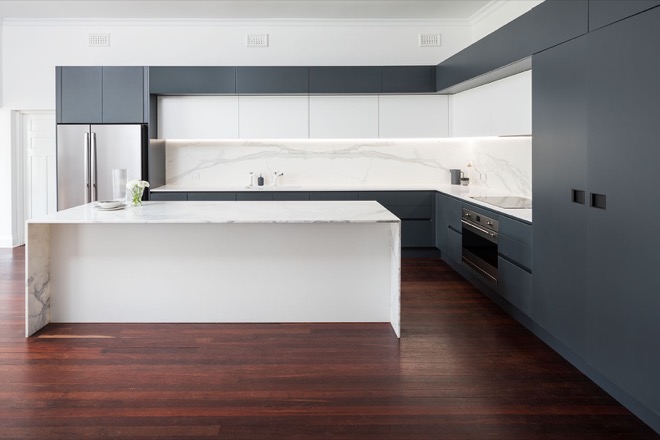 The centre piece of this kitchen renovation is the central white marble island bench that contrasts beautifully with the dark grey cabinets: it&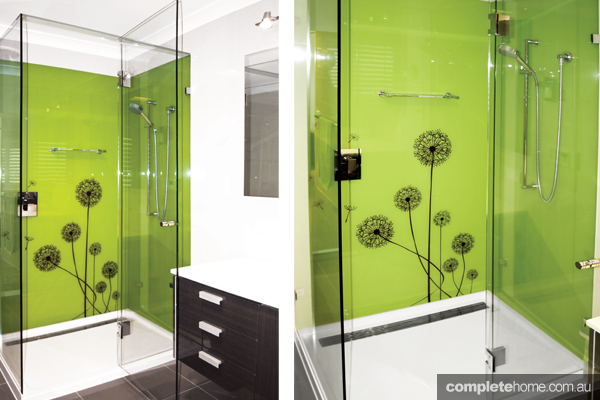 ;s ideal for entertaining, and makes for a stunning yet sleek space even when the kitchen is not in use. The lighting design highlights the marble splash-backs on the benches, with an innovative space solution found in renovating unused garage space for a butler&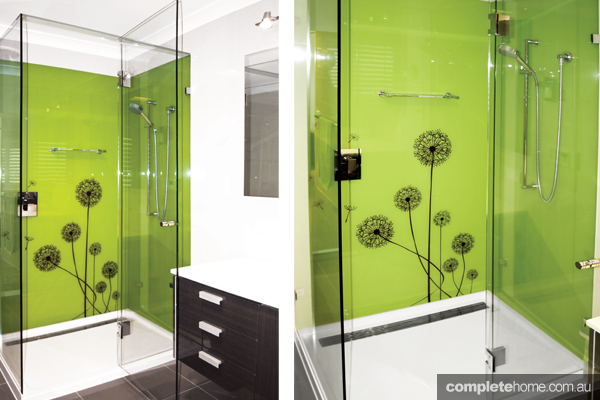 ;s pantry capping off this modern design.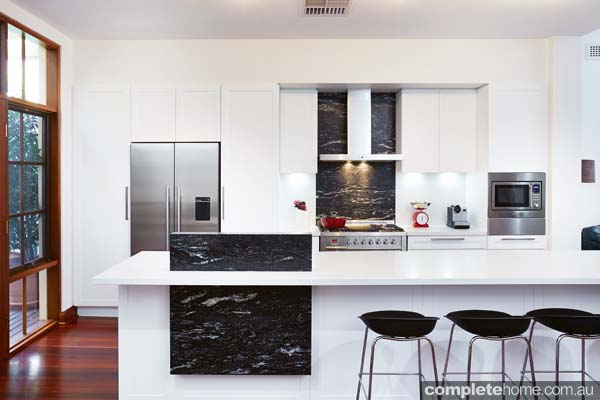 This Perth kitchen renovation would seem to be particularly traditional, if it was not for the stunning design feature of black brushed granite, featuring on the island bench and stove splash-back, that has been used to contrast the otherwise white-neutral colour palette. It shows the power of attention to detail throughout the kitchen renovation, and how by embedding design within the permanent fixtures of the kitchen, the rest of the space can maintain it&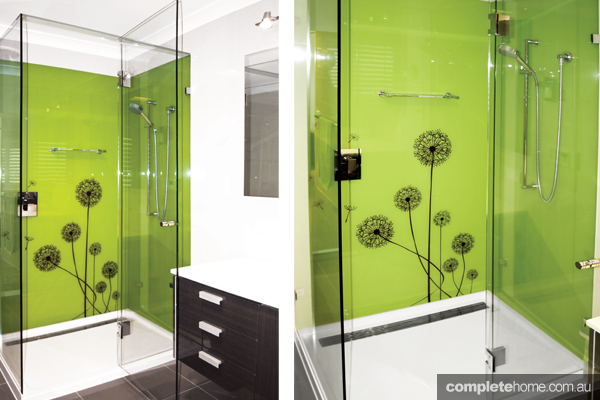 ;s minimalist, and clean aesthetic: no need for excess furniture, as the space is stunning at it&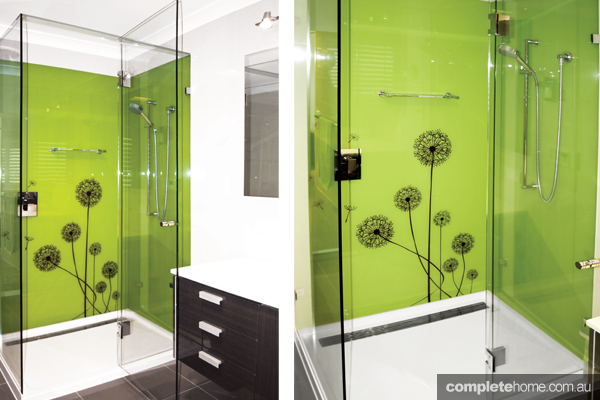 ;s very core.
The lines of this Perth kitchen design are similar to the other examples, but the use of walnut cabinetry completely changes the space, introducing a more beachy and casual feel to the overall space. The use of indoor plants and the mirror splashback that reflects the natural light further carries this aesthetic.
This design has a 70&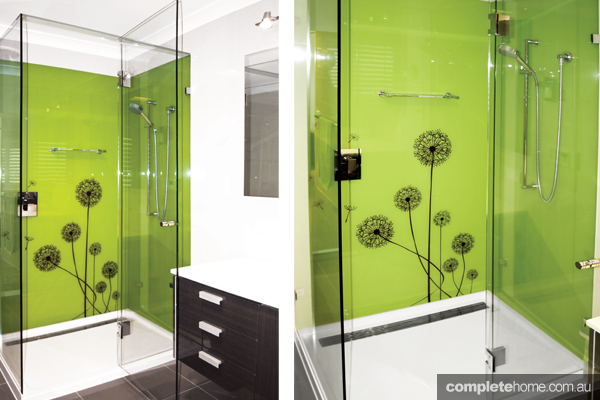 ;s feel, while also appearing completely at home within the 21st century. The custom cabinetry in this Perth kitchen renovation becomes a design statement in itself, while also providing ample space to hide clutter and kitchen appliances. The use of top-of-the-range fixtures, like the sleek stovetop and filter tap, ensures this design is truly timeless whilst exuding unique character.
For more kitchen renovation design, see our archive.