We've put together a list of this year's most important trends to ensure that you are up-to-date when it comes to making decisions about your kitchen renovation this year.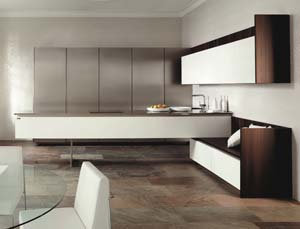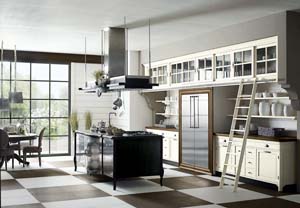 Ah, the dreaded kitchen renovation. It is likely to be the most expensive aspect of your home renovation project and definitely the one that will cause the most inconvenience to you and your family. But not only will it add the greatest value to your home, a beautiful, modern kitchen that is easy to use will bring you an enormous amount of satisfaction. Here are our top picks for kitchen renovation trends to watch
Texture: Texture will continue to dominate the trends because it has the potential to add interest to your kitchen in both tactical and visual terms. High-gloss lacquers are still popular choices, but there will be a shift towards more matte lacquers. "We are moving away from the polyurethane doors that have been dominant…combine matte texture with open-grain veneers and the result will be a practical and luxuriously tactile combination," says Colin Wright of Porcelanosa Studio.
Colour: Colour splashbacks are still proving to be very popular, but it's really important to choose strong base colours to create the right mix. Lorraine Brigdale, from the Laminex Design Centre, explains, "Superb colours schemes are evolving as a result of the greyscale trend. Grey is not seen as drab anymore, rather we now know how to blend an endless variety of grey tones into elegant sophisticated interiors that become a canvas for the addition of exciting, vibrant colour accents." White will always be a sound choice for a base colour. "The white palette has always been extremely popular for kitchen benchtops, especially for customers wanting to achieve a fresh, clean, modern look that will remain timeless," says Andre Dixon of Casaerstone.
Functionality: Clever design characteristics are continually being conceived to increase the functionality of kitchens. Colin noted that a number of manufacturers are creating subtle overhands, bridges and open spaces: "These are clever design elements that maintain benchtop space yet increase perceived floor space…which is particularly useful in small open-plan areas." 
Geometric Dimensions: Increasingly innovative interplay between dimensions such as height and depth is emerging as a trend in kitchen renovations. It is being used to create kitchens that are a combination of ergonomics and practicality as well as being engaging in terms of design.  
Integration: Almost all kitchen renovations today are free-flowing, open-plan designs that encourage interaction between members of the household. And this trend is one that is set to stay, explains Valda Frewen of Wholesale Kitchens: "The look is taking off now as the lines between kitchen and living rooms blur."