Manor Town & Country Homes provides expert tips on how to make your dream rural home a reality.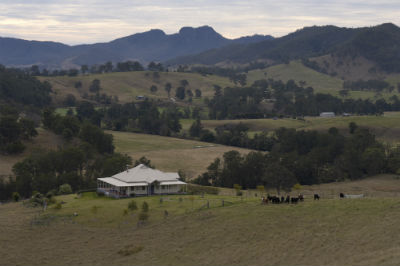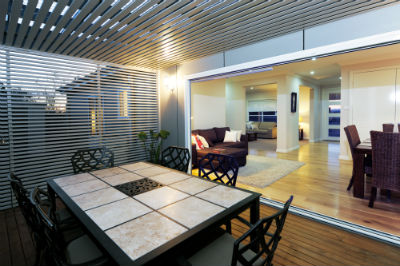 So you've found the perfect, secluded, green acreage just out of town and you want to build a new rural home? Where to begin? Thoughts regarding functionality with the environment, site disruptions, council-related costs and building requirements immediately come to mind.
Charles from the Manor Display Home at Branxton New South Wales says building your home in a rural area can be a simple, hassle-free process if you go with a builder who specialises in rural lifestyle home packages.
Where to begin?
Charles suggests that rather than trying to make the surroundings fit your home, the best place to start is to make your home fit the surroundings so it'll still be able to function within the environment. This way you avoid disrupting the surrounding areas, which can cause problems for your structure later on, either during the developmental stages or while you are residing in it.
"The main things you need to take into consideration when building out of town are first the statutory or building requirements and then the aesthetic and comfort factors," says Charles. "You need to think about things like land clearing, tanks, bushfire zones, slopes on the land, soil types and aerated waste treatment systems (AWTS) in the event that there are no town sewerage services. In some locations it can be very difficult or costly to connect to the main power supply. Homeowners may wish to consider the alternative solution of solar power. The systems available today are becoming more and more effective and with better technology it has become a very reliable source of power for remote locations."
Other considerations
Aesthetics and comfort are at the forefront of most homebuilders' minds and rural lifestyle homes are no different. Charles suggests that verandahs, decks and outdoor living spaces are a huge advantage in rural areas, while insulation will help with the overall energy efficiency of the home and can dramatically reduce your energy bills.
"Project home builders may give you what looks like a low price but this often changes with the original plan," Charles advises. "You need to be sure your builder is someone who is experienced in the field, flexible with design and gives you the complete package. This is why choosing a manufactured home from Manor Town & Country Homes is perfect for rural locations. Manufactured homes offer ease and efficiency for out-of-town properties, the build often only takes eight to nine weeks to complete until it will be ready for you to move in.
"Remember, some project builders charge extra for out-of-area building! At Manor Town & Country Homes, we build our houses inside a factory away from the secluded job site, ensuring added security — something that isn't typically guaranteed with traditional on-site building methods."
Charles says that sourcing "quality" tradesmen is generally very difficult. "Building with manufactured home builders such as Manor means this problem is eliminated; all trades are the company's own, equating to hassle-free building in a very short and efficient timeframe."
About Manor Town & Country Homes
Manor is your custom country home expert, flexible in design, with exceptional customer service, rapid quality-controlled construction and a guaranteed move-in date. The client-focused team have been specialising in country home packages for more 20 years and are well established and recognised in the market for a superior product.
Visit the Mitchell 6 display home at Branxton, New South Wales, call 1800 22 18 18 for expert advice or visit the website at www.manor.net.au
*Images supplied by Manor Town & Country Homes