One of the most challenging aspects of renovating your bathroom or kitchen is to work out how to achieve the style you want, and how to build in the features you need within the limits of what is probably the smallest room in the house.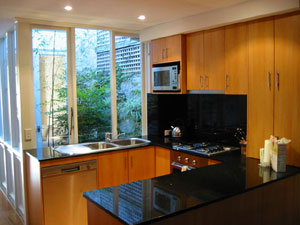 Another issue is the location of existing plumbing pipes and electrical wiring. Renovating a bathroom or kitchen is relatively easy if you don't have to move these items. If you do want to change the layout, including plumbing and electrical, it will be more expensive. If you make such changes to the existing layout, you'll need to investigate whether or not you can build what you want without making structural changes.
No matter what you want to do to your bathroom or kitchen, whether it's to install a whole new suite or just replace several features, Hollywood Bathroom and Kitchens can help you through the process and ensure you get the result you want.