Contracts are legally binding so it's important to get them right. Use this checklist to ensure your building contract contains all the necessary elements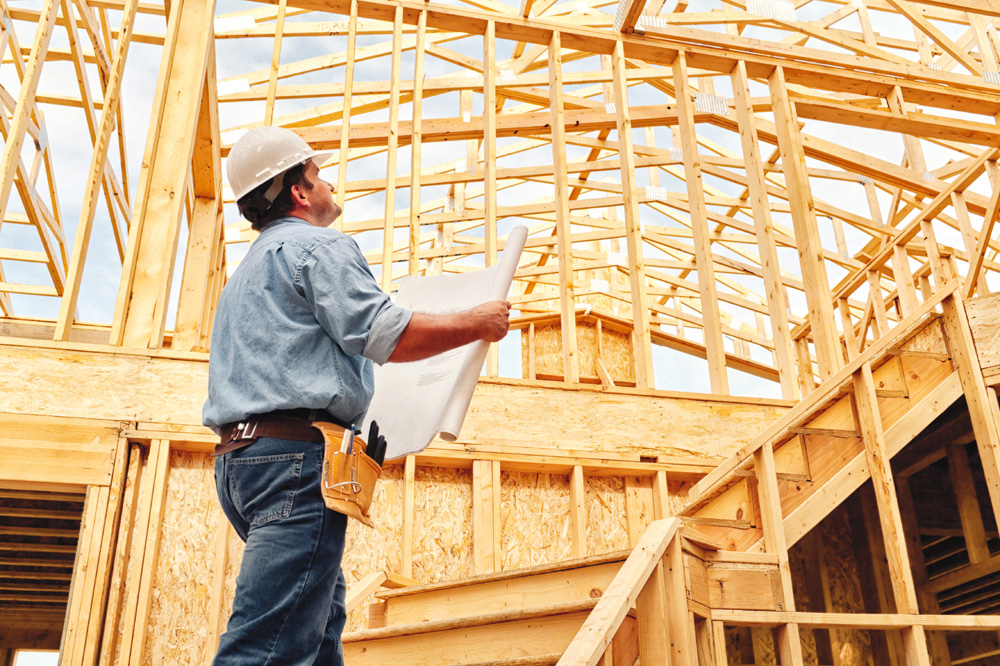 A building contract is an important legal document that forms an agreement between a builder and consumer regarding domestic building work. As each state and territory in Australia has its own building authority, building contract laws vary from state to state. In NSW, Queensland and Victoria, legal requirements for these contracts are set out in the Home Building Act 1989, the Domestic Building Contracts Act 2000 and the Domestic Building Contracts Act 1995, respectively. Regardless of where you're building your new home, a contract is required if the total cost of work exceeds a certain amount. In NSW, builders must supply their clients with a written contract if a job costs more than $1000 (including labour and materials). This amount is set at $3300 in Queensland and $5000 in Victoria.
By law, contracts must contain a checklist of the following items. A caution about signing the contract must be included if "yes" cannot be answered to all items on the checklist. You should also consider seeking legal advice from a solicitor who specialises in home building matters before you sign on the dotted line.
Does the builder hold a current builder's licence or registration certificate? If so, does it cover the type of work outlined in the contract? You should only deal with a builder or tradesperson who is licensed by the NSW Office of Fair Trading, Queensland Building and Construction Commission (QBCC) or Victoria's Building Commission.
Do the name and number on the builder's licence or registration certificate match those on the contract? Building contracts must also contain your name and address, the signatures of both parties and the date the contract was signed.
Are you aware of who is to obtain any council and other approvals of the work? Make sure you understand who is required to obtain these approvals.
Has the builder obtained the necessary foundation data, such as a soil report and contour surveys?
Does your preliminary agreement cover anything other than a soil report? Preliminary agreements are often used to obtain a soil report but some builders include costs for drawing up plans and specifications. It's important to seek advice from a building lawyer before signing such a contract.
Is all work to be undertaken covered in the contract, drawings or specifications? Contracts must detail the full terms of the agreement between you and your contractor and contain a sufficient description of the work to be carried out. All plans and specifications (including fixtures, fittings and finishes) should be attached to the contract.
The contract price should be prominently displayed. The contract must contain a clear warning if the contract price is unknown or if it is subject to change. An explanation of how the contract price may be varied should also be included.
Ensure the deposit is within the legal limit. Your deposit should be no more than 10 per cent for work costing $20,000 or less and five per cent for work costing more than $20,000.
Does the contract require the release of progress payments and, if so, is the payment schedule clearly outlined in the contract? In Queensland and Victoria, you must pay a specific amount for each completed stage of building. If your builder has requested different payments, ensure you get legal advice before you decide, and to verify that the alternative method complies with requirements.
Do you understand the procedure for variations? All variations must be in writing and should include the signature of both parties to the contract.
Does the contract state when work on the home is to start and finish or the number of days required to finish? If there is no defined start date, the contract must state that the builder will do everything feasible to start work on the home as early as possible. The contract must also outline allowances made by the builder if any delays occur.
The contract must contain a note about the insurance required under NSW's Home Building Act 1989, the Queensland Building Services Authority Act 1991 or the Building Act 1993 in Victoria, as well as the implied statutory warranties in each state. In NSW and Victoria, builders must provide you with a certificate of insurance before receiving any money under the contract or before doing any work for more than $12,000. For Queensland builders, a certificate of insurance is required for domestic building work valued at more than $3300.
Are you aware of the cooling-off provisions related to the contract? In NSW, Queensland and Victoria, building contracts are subject to a cooling-off period of five business days, starting the date you receive the signed copy of the document. The contract may be cancelled by the homeowner during this period by way of written notice. Different conditions apply in each state regarding cooling-off periods — contact the building authority in your state or territory for more information.
Does the contract contain an approved checklist and a separate section with definitions of words used in the document? In NSW, you must also receive a copy of the NSW Fair Trading Consumer Building Guide, while Queensland builders are required to give consumers a copy of a QBCC-approved Contract Information Statement. The Smart Building and Renovating booklet can be downloaded from the QBCC website. Consumer Affairs Victoria produces a similar document — Building and Renovating: A Guide for Consumers — which is available from its website.
Don't forget, if a builder or tradesperson wants you to sign a contract that does not meet all of these requirements, you should not sign it. The homeowner is always entitled to a copy of the contract once it has been signed, and must be provided with a copy of the contract within five business days of it being signed.
Want more information or advice on building contracts?
NSW Fair Trading
13 32 20
fairtrading.nsw.gov.au
Queensland Building and Construction Commission
139 333
qbcc.qld.gov.au
Consumer Affairs Victoria
1300 558 181
consumer.vic.gov.au
Originally from Build Home magazine, Volume 22 Issue 2