Forget yucky 1970's-style pine, this Canadian cabin uses wood with style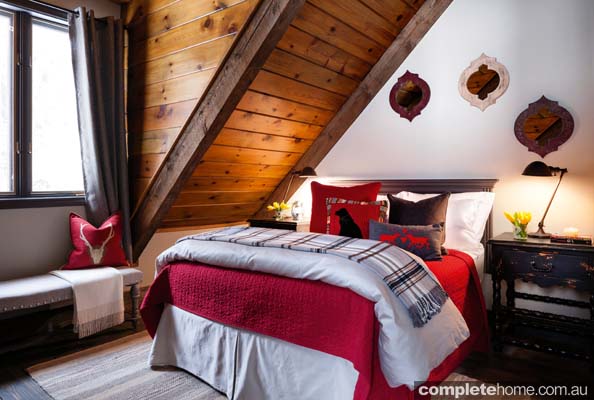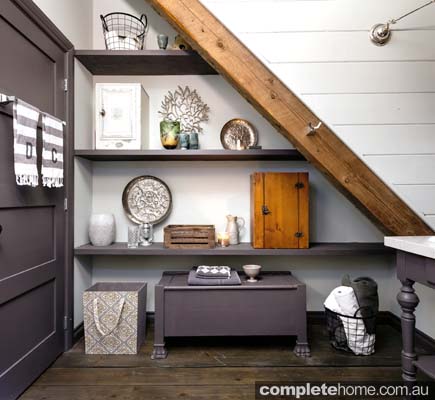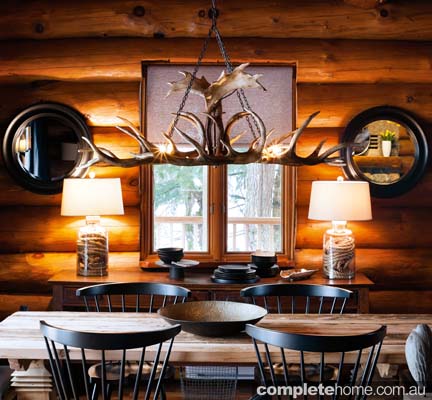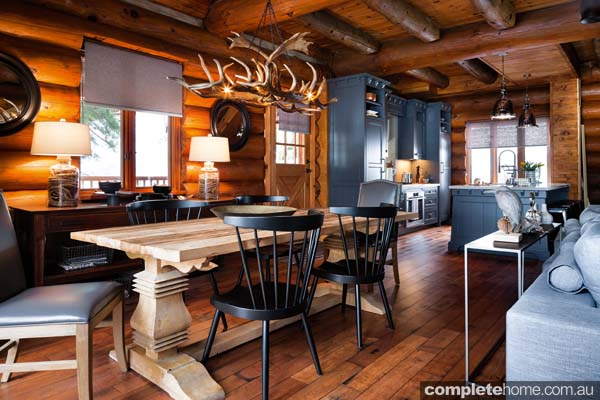 Energetic TV design duo Colin McAllister and Justin Ryan can usually be seen on screen, frantically decorating homes for other people in their native Scotland or their adopted homeland of Canada. But this special creation is just for them — though they couldn't resist turning every twist and turn of the project into a 13-episode TV show. Airing on the Cottage Life channel, Colin and Justin's Cabin Pressure showed viewers how they transformed this dilapidated old guesthouse north of Toronto, and the many hurdles they faced along the way — including how a certain hungry creature nearly destroyed their "bunkie", the prefab, two-bedroom guest annex they used to gain extra space. "Pulling the bunkie across Canada from its build point in Lindsay to our estate took several hours on a massive flatbed truck," reveals Justin. "A squirrel ate its way through a pylon on the highway and it fell across the lanes, closing traffic. The pylon narrowly missed our bunkie! We had to wait another six hours for it to arrive." This wasn't the only setback they had to overcome to overhaul this striking space in Muskoka, Central Ontario. The existing building required major renovation work to become the easy-to-maintain, cosy sanctuary they wanted; so much so, in fact, that they've been quoted as saying they bought "a pig in lipstick". "The main upper floor structure was relatively sound, though there was damp ingress in the basement and mould over most surfaces," explains Colin. "The electrics were hugely dangerous and the plumbing in bad order — we had to install an entire new septic system. The screened porch was rotted. The ceiling supported the deck above and this also was falling apart."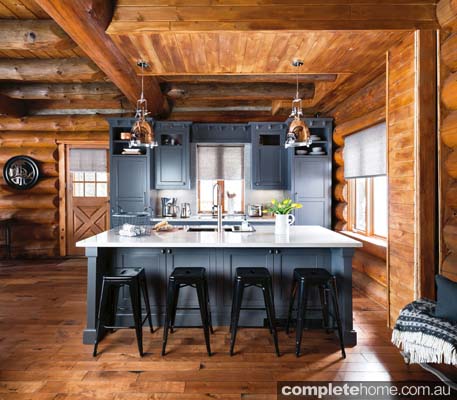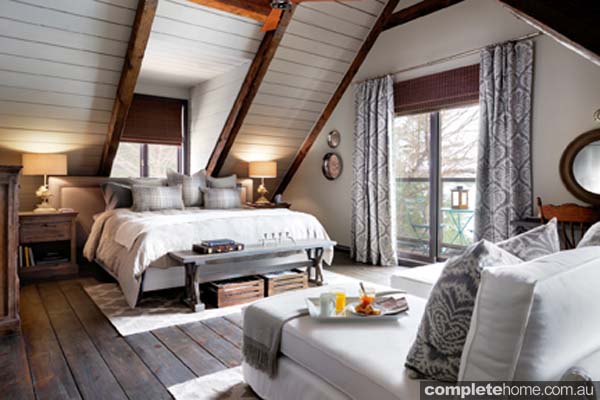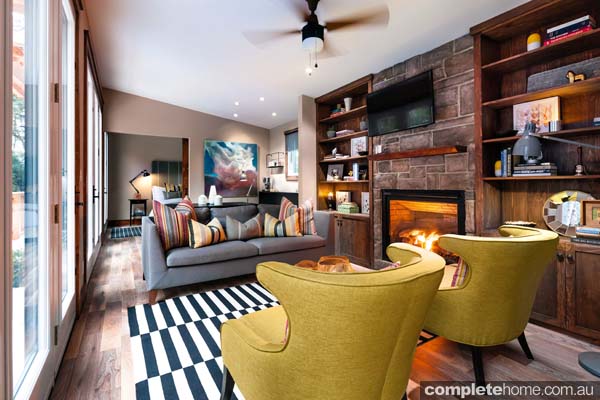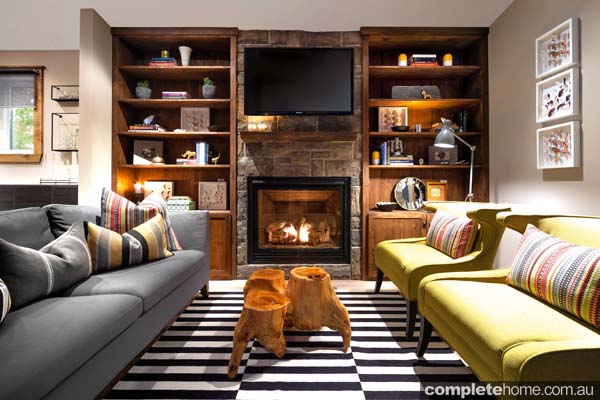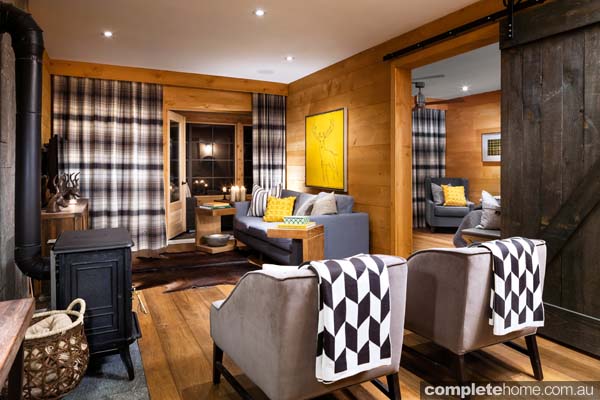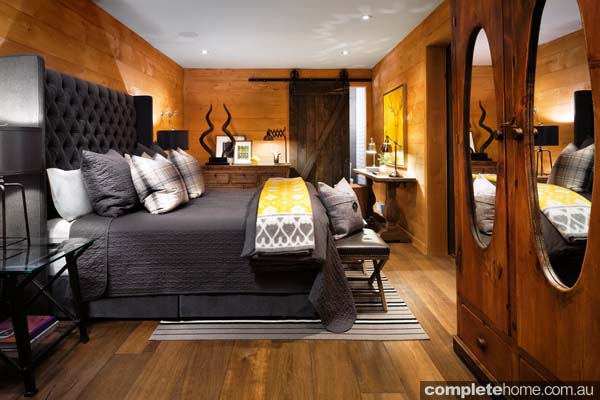 Undeterred, the pair stripped the threebedroom structure back to its bare partitions and rewired and fitted a new septic system. The leaking roof underwent repairs to make it watertight too. The huge wraparound deck which they'd fallen in love with had to be entirely replaced as it was rotten, creating a bit of a setback, though it made for good TV. Other major renovations included swapping groundfloor windows for impressive triple French doors to offer amazing lake views, and the installation of a hand-built kitchen from a Toronto firm. The pair were keen to shop local as much as possible, though have added finishing touches by big brands including IKEA and Canadian store, Restoration Hardware as well as their own homeline C&J Home.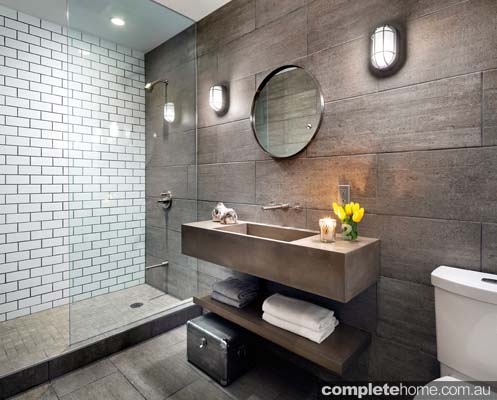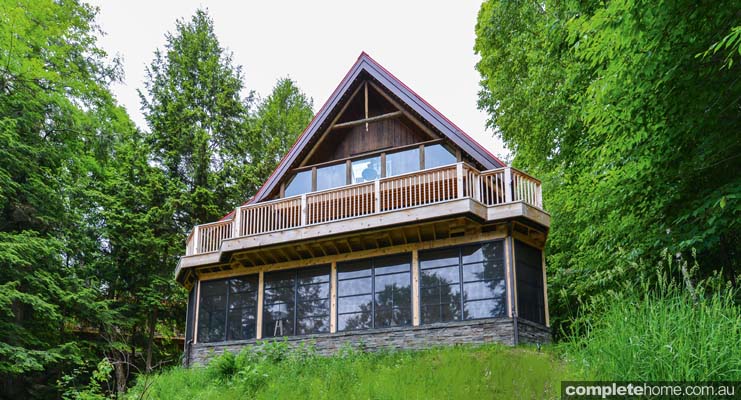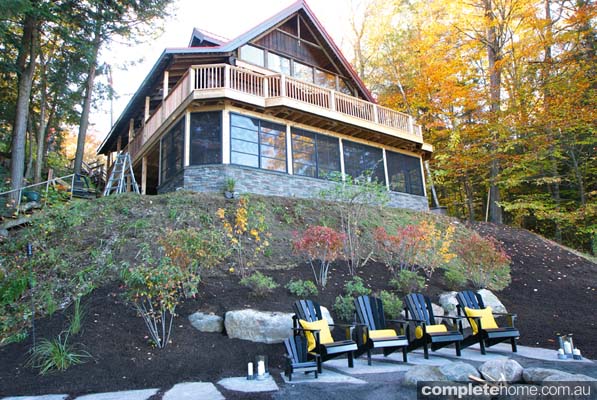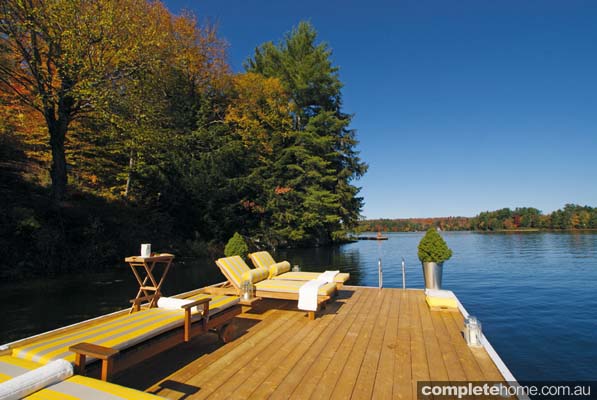 A new sunroom was created and two new bathrooms were designed, including one which is the pair's favourite part of the whole house: "It was modelled on a New York air raid shelter! We call it 'bleak chic'," says Justin. Finally Colin and Justin were able to use their flair for design to create the interiors, which they say are inspired by their native Scotland. However, they made some creative decisions when it came to painting. "I spilled some coffee on the timber and it went this really lovely honey colour," says Justin. "So we made a big vat and painted the two massive rooms with Nescafé. We watered it down and put it on with a wallpaper brush. It's really, really nice. We wanted a very low-key, woody atmosphere — all-natural palette and only touches of yellow and red."'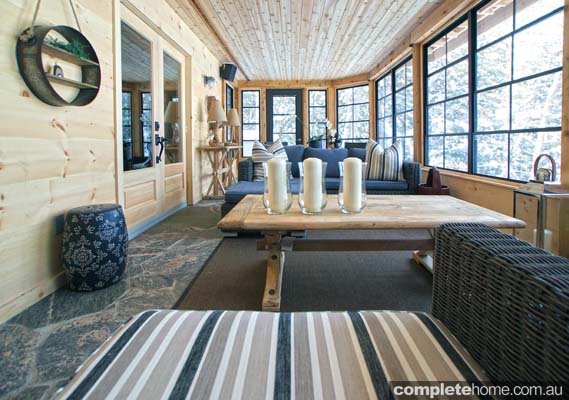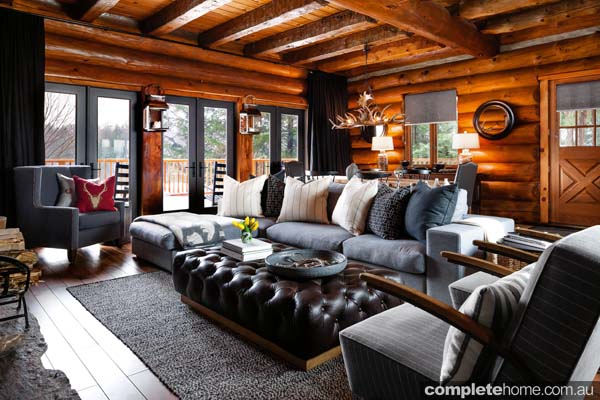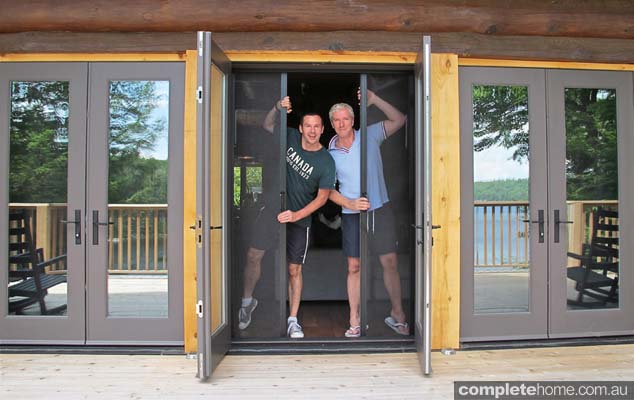 Finally, after five months, shooting wrapped and the pair hung up their paintbrushes, having completed their perfect little haven. They might have the dream country cabin, but they've also got a new outlook on themselves. "Designing for our clients is always a tricky job as they can be so demanding," says Colin. "But we've learned that we're our own worst clients and we asked a lot of ourselves!" With a second series of the show given the go ahead, the duo, who also have homes in Toronto, London and Glasgow, will soon put themselves under pressure all over again. They're going to be revamping a holiday home on a budget in the Canadian wilderness. However, they're also keen to give themselves cabin fever, Aussie style. They visited the country for the first time recently, meeting contacts including our own editorin- chief, attending Sydney's designEX and speaking with a large Australian retailer about bringing their brand down under. Though their shows How Not to Decorate and Home Heist have been shown in Australia, they're keen to bring their cameras Down Under next time. "There are so many expats out there taking their bad design habits with them; it would nice to reclaim the Commonwealth as a land of good taste and save Australians from themselves!" said Justin.
Project details
Architecture & Interior Design
Colin McAllister & Justin Ryan / Twoboyzmedia Ltd
Builder
Daniel McNeill, Metal Edge Construction
Structure
Landscape Hall Construction
Water's Edge
Guest house / 'Bunkie' Canada Builds
Sun room Porch to Pier
Sunspace Interiors
FIXTURES AND FITTINGS
Appliances Krups
Euro-Line Appliances Inc.
Liebherr
AEG
Bathrooms American Standard
DXV by American Standard
Access Glass
Outdoor shower Rubinet
Lighting Rejuvenation
Living Lighting
Pink & Brown
Doors Milette Doors
ReBarn
Ross Windows & Doors
Benchtops Caesarstone
Ceiling fans Fanimation
Floor and wall tiles The Tile Shoppe Inc
Furniture and furnishings
Furniture & accessories Restoration Hardware
IKEA
C&J Home
Urban Barn
Sunpan Modern Home
CB2
Hilltop Interiors
Camilla House Imports
Harris Furniture & Antiques
Casalife
Wicker Emporium
Home Depot
Target
Kitchen Bateman Custom Furniture & Cabinetry
Curtains & blinds Levolor
Amazing Window Fashions
Headboards Ciao Sofa Designs
Robert Allen Fabrics
N'Shape Designs
Finishes
Walls Revere Pewter HC172, Benjamin Moore
Trim & doors Whale Grey 2134-40, Benjamin Moore
Originally from Grand Designs Australia magazine, Volume 3 Issue 4