Premium kit homes that are constructed to last.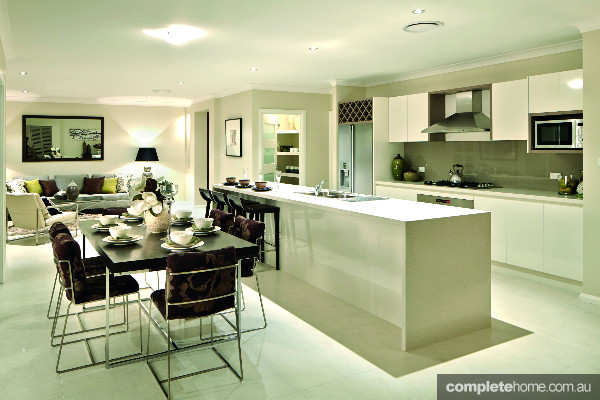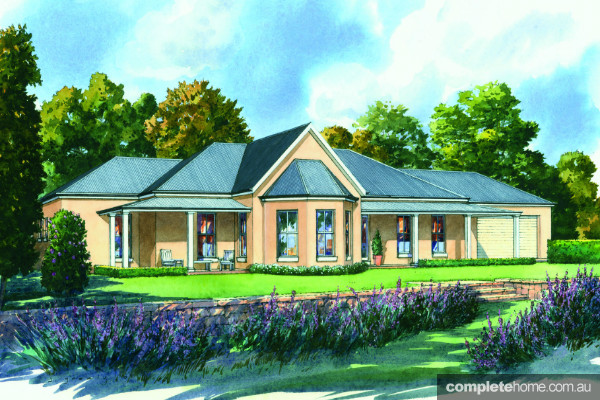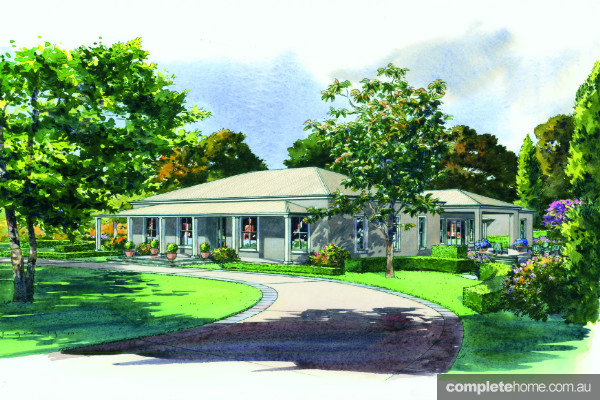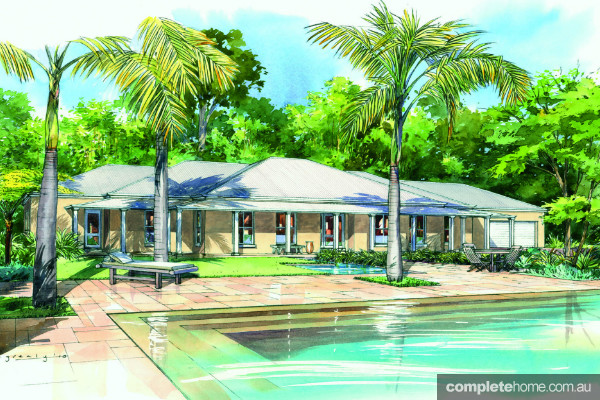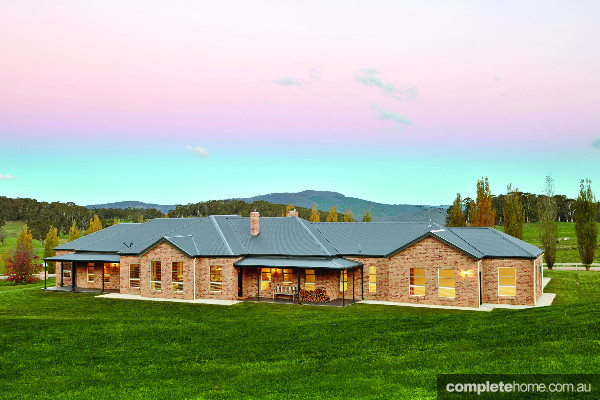 Riverbuilt has deliberately taken a different pathway in the design and supply of kit homes, specialising in homes that are, unashamedly, premium. Riverbuilt's philosophy from the beginning has been to supply homes that are unlike any other kit home; homes that don't look or "feel" like kit homes typically do.
Riverbuilt is a division of the Bell River Group, which has been established since 1993 and has divisions that specialise in project-built homes, transportable homes and kit homes throughout eastern Australia.
Premium construction methods
A Riverbuilt home is built differently from typical kit construction methods. Houses are constructed using fully welded steel frames and trusses. This superior system produces homes of high quality.
Frames are welded in long sections so that erection is simple and achieving straight fascia and gutter lines is easy. Roof trusses are fully assembled and welded, ready for bolting into position. The weight and strength of the sections this framework is manufactured from is far superior to regular steel framing. Most riveted steel frames from alternate suppliers are between .5 and .75mm in thickness. Sections that Riverbuilt use are between 1 and 1.5mm thick. While this makes the frame more expensive, it is stronger, termite-resistant and easier to erect.
Riverbuilt's verandahs are also steel framed. These are manufactured in a steel flush design "box" span system with steel posts. This ensures there is no twisting, warping and movement while requiring minimum upkeep.
Australia's most-complete kit home
Riverbuilt prides itself on providing the most-complete kit homes. The company fits homes with only the best when it comes to inclusions. Along with the premium frames, trusses and a verandah system, Riverbuilt provides all windows and doors, hardware, full insulation to walls, a ceiling and roof blanket, lintels for brick veneer, plumbing and electrical materials, BlueScope Colorbond roofing and gutters, plasterboard lining, fix-out materials, kitchens and bathrooms with waterproofing, vanities and appliances and an electric-boost heat-pump hot-water system.
2014 design range
The current design range is the work of a team of professional architectural designers. Pam Wilkinson, a highly sought-after designer from Mudgee, New South Wales, designed most of the country-style designs.
The brief given to the designers was to provide innovative, good-looking homes that didn't look like kit homes, with floorplans that flowed, and which were modern and suited current lifestyle trends. Included in the range are two new designs by Sydney design house Russell Scott Design.
Pictured are just a few of the vast selection of designs Riverbuilt offers. The updated 2014 range is cutting edge in country design. All designs can be modified to suit individual requirements.
Riverbuilt delivers to all areas across Australia. The company can adjust the delivery system to suit you, delivering particular materials as you need them. Homes are delivered on customised trucks, normally with an on-board forklift for unloading.
Riverbuilt takes great care in the delivery of your home, packing your kitchen, vanities and fragile items in custom wood purpose-built boxes so they will not be damaged in transit and so they are cared for properly on-site until they are ready to use.
To view Riverbuilt's full range and comprehensive inclusions, visit the website or phone the Bell River Group on 1800 813 586.
Contact details
Riverbuilt 25 Leewood Drive, Orange NSW 2800
Phone 1800 813 586
Email sales@bellriverhomes.com.au
Website riverbuilt.com.au
Originally from Kit Home Yearbook magazine, Volume 20