Editor-at-Large for Grand Designs Australia magazine, and host of Lifestyle's Grand Designs Australia, Peter Maddison answers readers' questions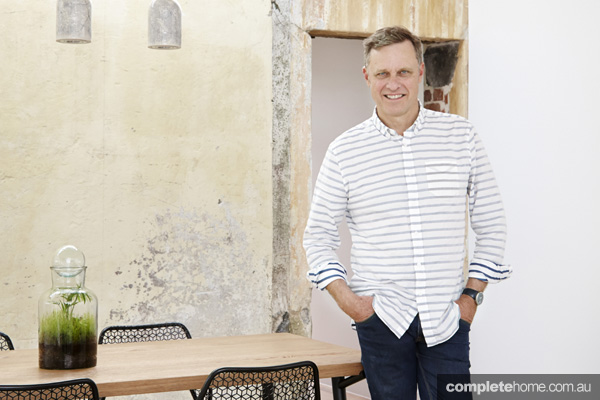 Question: We're about to start designing a new home in Camberwell, Melbourne, on a standard, quarter-acre block. Having a young family of four with two dogs, we need as much space as possible. We are contemplating putting in an underground basement carpark that would accommodate three cars, a trailer and a small yacht — plus my husband's old motorbike collection. We hope this will free up much-needed outdoor space for our growing kids, but wonder about the cost viability and the access issues. Would you recommend this strategy? Are lifts viable for domestic situations?
Answer: There's no doubt it's expensive to excavate simply to store cars — building a retaining wall, waterproofing, pits, pumps, lifts, extra stairs … Not knowing your total budget, it's difficult to comment on whether this strategy is viable for you. I would recommend you get prepared design drawings and have them costed by a quantity surveyor. Generally, you can fit a large home over two levels on a quarter-acre block and still be left with enough space for cars and a play area — I'm pleased to see you're prioritising this. Many others are sacrificing this space for unnecessarily large houses. Today, we're relying more on school sport programs and home entertainment in lieu of kicking a ball and rolling on the grass. Maybe you could consider featuring your husband's rare motorbike collection at the entrance as a showcase for anyone that visits? That could be fun.
Question: Peter, what are the best floor finishes in the kitchen area? We have anguished over replacing our worn-out '80s vinyl that sits on a concrete slab.
Answer: There are lots of solutions given your concrete slab is stable and dry. Things to consider include durability, slip resistance, aesthetic appearance and VOCs. Given the period of your house, a suggestion is the use of studded Pirelli rubber sheeting or sheet linoleum, which is made from natural pigments and hessian backing. Either of these solutions could suit, but make sure the slab is dry by moisture testing professionally. You may need to apply a self-levelling concrete screed and waterproofing, which would add 5mm height, but provide reassurance the floor will be flat and not bubble with moisture being released beneath it.
Question: What are your favourite episodes so far on Grand Designs Australia?
Answer: This is often asked and hard to answer because the episodes are all so different. The ones that stick with me are the Callignee Bushfire House by Chris Clarke; the Very Small House in Surry Hills, Sydney by Domenic and Sue Alvaro; the Hunters Hill Textural House by Niran Peiris and Daniela Turrin; the South Melbourne Brick House by Greg Saunders and Emma Calverley; the Inverloch Sand Dune by Glenn and Kate Morris and the King Island Whale Tail by Andrew and Dianne Blake. See, I love so many!
Got a question? Need Peter's expert help? Email your queries to homedesign@universalmagazines.com.au
Originally from Grand Designs Australia magazine, Volume 4 Issue 4