Alternative Dwellings allows you to select from its collection of fully featured home designs or create a simpler, Building System design built to your exact needs and budget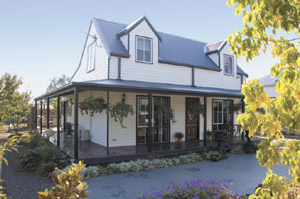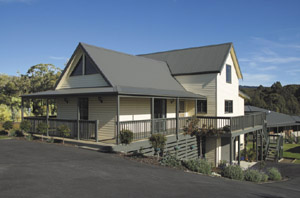 A unique concept to Australia, a Building System home starts from a basic shell with minimum occupancy requirements and adds only the features you want, affording greater cost savings and flexibility to every home.
Producing a 100 per cent Australian product, Alternate Dwellings makes everything from the raw materials to the finishing touches at its factory in Morwell, Victoria. "By producing our own timber, we can control the quality and ensure no imported timber is used in our kits," says managing director Glenn Brooks. "This enables us, along with the option of the latest environmentally friendly termite and weather treatments, to truly guarantee the product we make." Making kits in both lock-up and finished packages, Alternate Dwellings gives you the freedom to create your home your way.
And unlike most manufacturers, Alternate Dwellings offers more construction options than others. With the choice to manage your own builder or have Alternate Dwellings arrange the construction for you, Alternate Dwellings makes choosing and building a new home easier and more flexible. And that choice continues with the range of windows, verandahs, decking, board types, stair kits and timber treatments. A breadth of options equally matched by the number of build items that come standard include handcrafted colonial windows, Colorbond™ roofing and spouting, solid timber stair kit and upstairs sheet flooring on all loft designs.
A fourth-generation building family since 1920, Alternate Dwellings' unique building system and manufacturing process have been refined over many years to produce the homes and barns it is famed for today. From charming bed-and-breakfast cottages to expansive homesteads, Alternate Dwellings has something perfect for you.
Discover the Alternate Dwellings difference and ask about its new bank finance packages by calling your nearest agent or visiting the new display at Bungendore.