This spacious, flowing outdoor haven complete with spa, pool and swim-up bar is a private paradise perfect for entertaining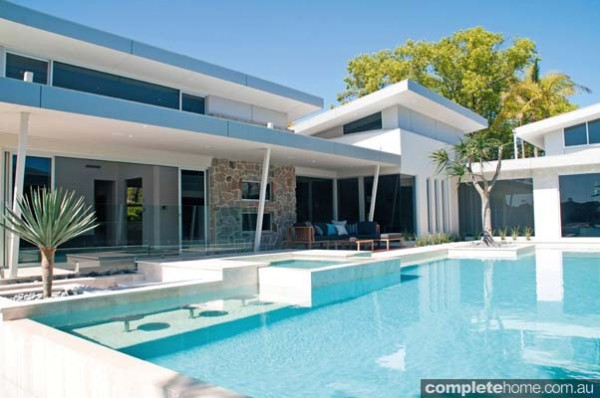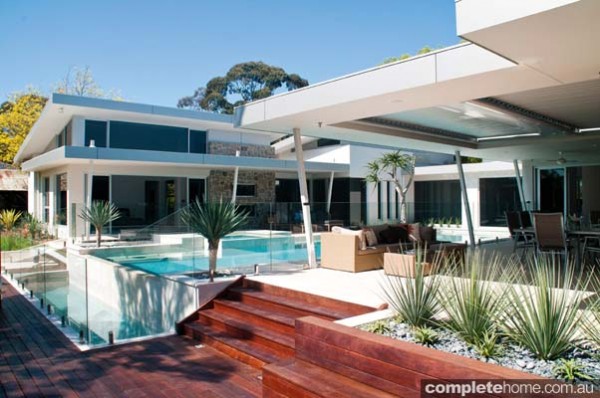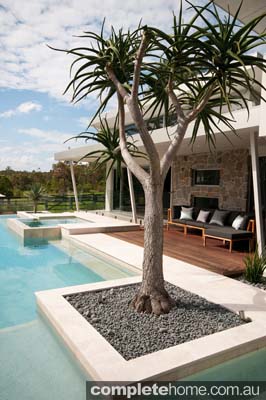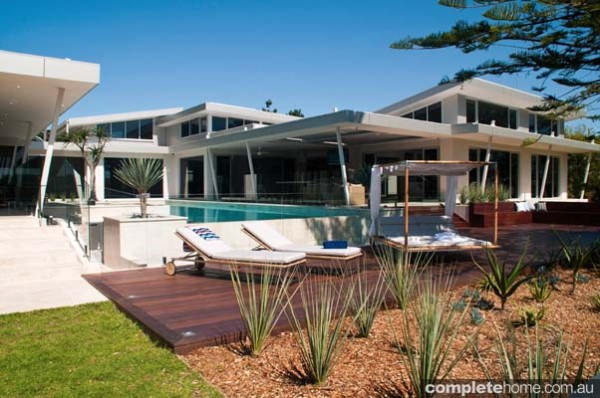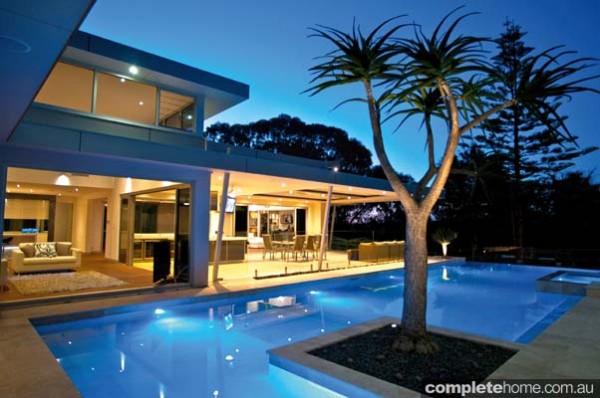 Built by Gremmo Homes, this distinctive property in Sydney's Hills District provides its owners with a masterfully created private outdoor oasis. Having recently won the 2013 HIA Australian Outdoor Project of the Year award, it integrates beautifully with its spacious, open-plan home, which faces out onto the pool, decking and outdoor area, and connects the house with the outside entertaining zone. The clients' desire was to escape the hustle and bustle of city life, and what better way to achieve that with this luxurious design that conjures up the feeling of being on holiday.
The swimming pool and spa area is the central focus, with the rest of the home, landscaping and outdoor room encircling it. Flowing open areas celebrate the abundance of space and you'd be forgiven for thinking you'd stepped into a luxurious private villa.
This highly covetable outdoor entertaining and pool area has been designed to cater for an expanding family with multiple guests and accommodates frequent entertaining. The modern exterior of the home is reminiscent of a dreamy oasis, complete with white walls and aqua blue water and complemented by two statement palms.
The alfresco area is a central focus and is a beacon for fun in the sun, with a complementing outdoor kitchen that features high-end appliances. It's a spot to both entertain guests and relax in, with a glorious swim-up bar in the pool and timber-decked pods that are perfect for lazy summer days. "Situated on an elevated platform, the alfresco zone successfully achieves its own oasis, with the wet edge designed to capture the complete bushland vista while maintaining a private yet expansive pool and entertaining core," says Richard Gremmo of Gremmo Homes.
A feature pond with ambient lighting and organic quartz-stone cladding is an added touch to the resort-inspired design. As night falls, the elegant design of this stunning white home is illuminated — perfect for social gatherings, making the most of the outdoor kitchen or even just quiet time taking in the tranquil bush surrounds.
Natural materials, such as recycled timber decking and lush green plants, including palms and hardy succulents, not only harmonise with the home's contemporary style but offer a sophisticated mix of materials that work together to help soften the expansiveness of the space.
"The concept was to design and build a beautiful residence with sustainable materials and energy-efficient elements," says Richard. As such, the materials and equipment for the outdoor areas have been thoughtfully sourced to keep with the ethos of the entire home. Built-in timers and pumps are adjustable, some of which control the entire pool and spa, to conserve energy. As well as this, an upgraded solar heating system makes full use of the sunny north rear-facing aspect.
This award-winning design offers an abundance of opportunities for leisurely outdoor living, whether relaxing poolside or hosting a sophisticated soirée. It is a great example of modern style that is forward thinking and at one with nature's raw elements. Gremmo Homes has enabled two opposing elements to become one with this design, bringing to life a luxurious family dwelling that boasts contemporary flair framed by a fantastic natural backdrop.
For more information
Gremmo Homes
gremmohomes.com.au
Photography by Ian Mainsbridge
Originally from Outdoor Rooms magazine Volume 23