Today's home office is more than a bedroom that has a desk in it — The Block's John McGrath shares his take on the rise of the bespoke home office.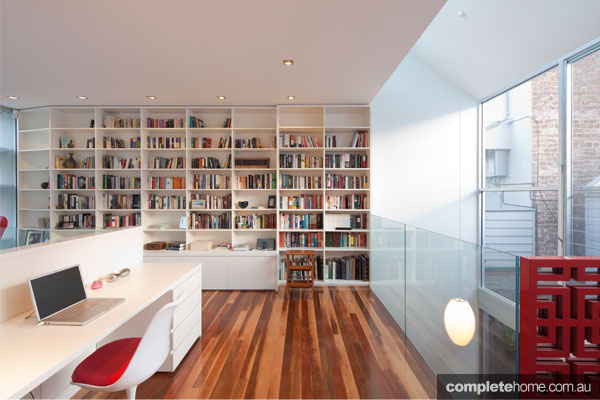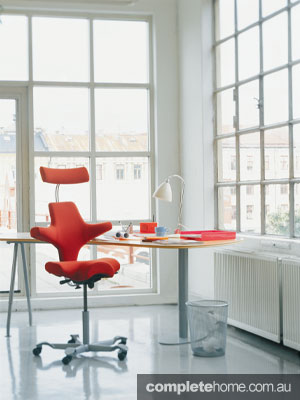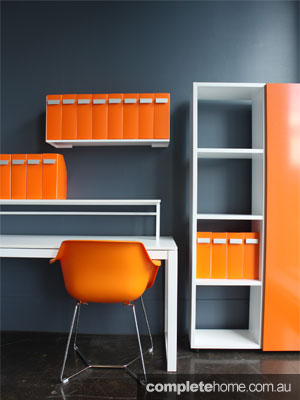 Today's home offices usually have custom-made cabinetry and shelving, a built-in desk with drawers, broadband data-points built into the wall, and often separate access to the front of the property. We're also seeing more apartments with designated home offices or "media" areas in new developments. And not just the one-bedders either; I'm talking about every apartment in the block.
This reflects a growing trend in Australians working from home. Some people work from home permanently in their own small businesses or as a contract employee to a particular company. Others work from home on occasion, or on specific days of the week, through an agreement with their employer. The Australian Financial Review reports that more than 764,700 of Australia's workers — or about one in 13 — now work a couple of days a week from home. I think this is contributing to demand for properties with home offices, or for those with the potential to create a home office using an unneeded bedroom or living area.
We've seen this a lot in our business at McGrath, particularly in lifestyle areas like the Blue Mountains, Southern Highlands and Port Macquarie. These areas are attracting many senior executives who intend to work from home and commute to Sydney a couple of days a week. Technological advances are also allowing employees more flexibility with their working arrangements. These days, employers are more open to employees working from home occasionally or on certain days each week. Arguably, people can be more productive when they're away from the office and its typical distractions.
Then there are the stay-at-home mums who are increasingly coming up with great business ideas that they can run from home. With so many career women having babies later in life, it's not surprising that more mums are finding great ways to make a living from the comfort of their homes.
Compounding the need for a study/home office is the amount of time Australians are spending online, not just for work but also for social interaction. Facebook has 10.5 million Australian subscribers alone.
If you have a decent-sized office area, long bench desks are a great idea because they allow several workstations, so that the parents and kids can work in the office at the same time.
Some people are also using their home offices as a chill-out area, with a plasma TV on the wall and a comfortable armchair or lounge in the corner. These days, you don't even need the TV as so many shows can be viewed online.
In houses, offices are often positioned close to the front door enabling easy access for clients visiting the property with no intrusion into the living spaces. A home office at the rear of the property is also a viable option for home businesses, as long as there is side access from the street.
While a home office is becoming a highly valuable feature of any property, I would still advise homeowners not to sacrifice a bedroom for a permanent office in smaller homes (say those with two or three bedrooms only). An extra bedroom is still more valuable than a home office in these types of properties. If you are considering converting a bedroom to a home office, consult a local agent to see whether it will add value or not. If they advise you to keep the room as a bedroom, you can still create a great home office with removable furniture so that if you ever sell, the new owners have a choice as to how they use the room.
By John McGrath
From Grand Designs Australia magazine Vol. 2 No. 1