Building your new home is an exciting venture, one that takes time and careful preparation. It is therefore essential that you choose to build with only the best building materials and products available.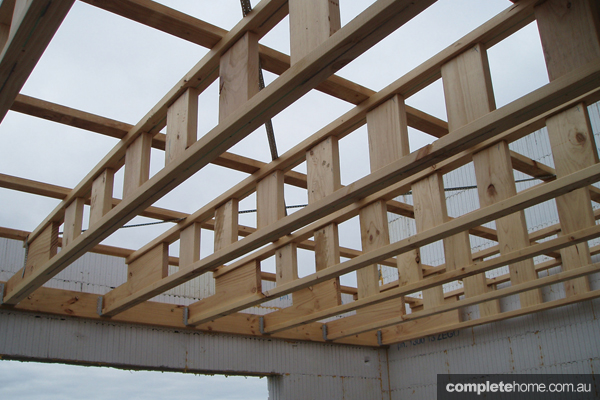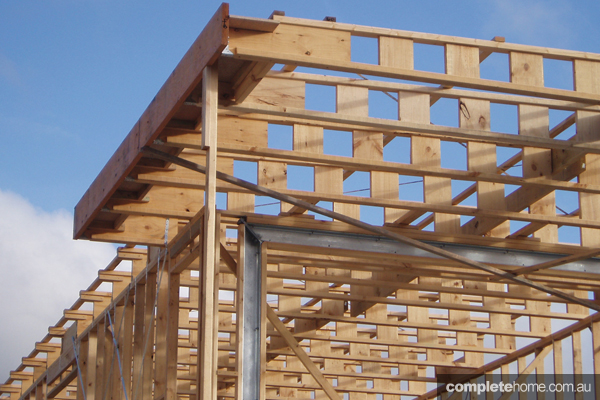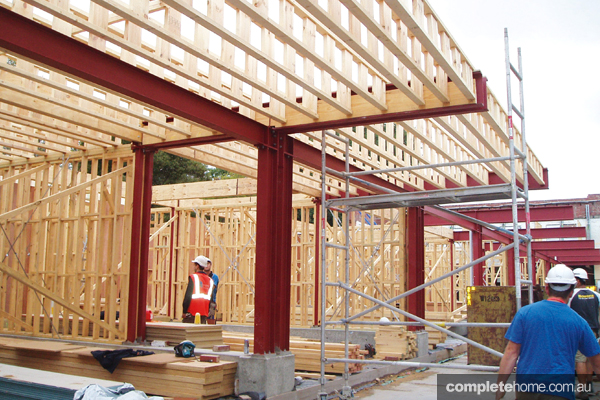 A solid floor is a vital component of constructing a solid home. Luckily, MEGAjoist™ has launched a new, cost effective, environmentally friendly, long span floor joist and rafter system. The new system is easy to install and provides ready-made service penetrations. It is available in pre-ordered lengths and can be docked in the factory or on site as required.
The patented product uses solid timber flanges, and intermediate timber webs that are glued together to act as a solid element. This means that the joist acts more like a timber beam than a truss, thus giving the completed floor system a more solid feel.
The floor joists have large service penetrations that all line up allowing for easier installation of the plumbing and electrical services. There are no sharp edges or plates that can strip wires or injure workers ensuring the product is easy and safe to handle.
Pre-fabricated end blocks that simply slide between the joist ends on the supporting walls are designed to support structure raking loads and allow for easier installation. H3 treated pine is used for external applications such as decks and pergolas.
The top flanges can be raked from 1 to 5 degrees, depending on the rafter length, in order to provide a cost effective roof structure. A pre-fabricated notch can be provided for the required box gutter.
A free quote can be provided on a job by job basis and the quote includes delivery, prefabricated end blocks, strong backs and ancillaries as an optional extra.
MEGAjoistTM Ticks all the right boxes
100% Australian made
More solid than conventional floor or roof trusses
Environmentally friendly
Very Easy to install and cost effective
Foot trafficable top and bottom flanges
Ready-made service penetrations
Great strength and durability
Little or no lead time
Fully site dock-able
Engineer designed and certified
Free Quotes
Company profile
Currently based in South East Melbourne the team at MEGAjoist are committed to providing quality products at an affordable price with excellent customer service.
The engineering, design and certification of the product is undertaken by charted professional engineers giving customers peace of mind. MEGAjoists are fully tested prior to market release, ensuring a strong and durable product is supplied.
Contact Details
MEGAjoist
Factory 6/12 Trewhitt Crt, Dromana 3936
Phone 03 5981 4960
Mobile 0488 772 117
Email darren.h@ausengsol.com
Website megajoist.com.au
Originally from BuildHome Victoria magazine, Volume 45