Building a great home is all about taking risks, and the team at Gremmo Homes certainly took their fair share when designing and constructing this spectacular two-storey residence.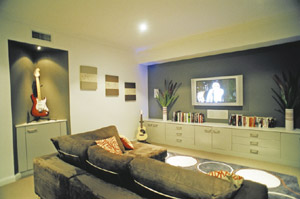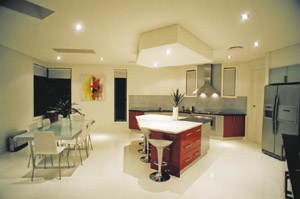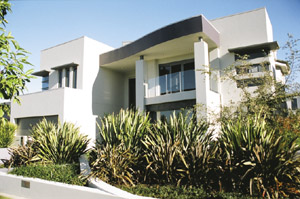 A premier home builder for more than a decade, Gremmo Homes has a wealth of experience in the industry. The four Gremmo brothers, who run the company, have used this knowledge to work their magic time and time again, building hundreds of incredibly versatile homes throughout the Sydney metropolitan area.
A number of innovative construction details were utilised on this project to accommodate some unconventional design elements. The home's modern façade belies an interior with just as much contemporary appeal.
The clever open-plan design creates an air of spaciousness, with rooms flowing seamlessly into each other. Downstairs, a sizable kitchen/dining room opens up to a generous alfresco bar area, perfect for entertaining on a leisurely summer afternoon.
For peace and quiet at night, four roomy bedrooms are located on the first floor away from the main living areas and come complete with all the latest mod cons. The master bedroom has its own ensuite, walk-in wardrobe and even opens up onto a large balcony.
Only the finest materials have been used. In the kitchen, the uniquely-shaped island bench is made from polyutherane and topped with a combination of granite and CaesarStone, while quality porcelain tiles and plush carpet highlight the sweeping hallways and living areas throughout the home.
With plenty of room to move, this luxurious residence is well suited to a large family.
Along with lots of space for entertaining, the dwelling even boasts a triple garage to house the family's cars or for extra storage.
Heating such a large residence would normally be quite a challenge, but thanks to well-thought-out design, the home enjoys a magnificent aspect and is bathed in natural sunlight for most of the day.
The design takes advantage of passive and solar design elements, making it extremely 'green' and limiting the environmental impact of the building, while remaining aesthetically pleasing.
Perhaps most distinctive of all is the home's contemporary roof design. With angular lines and sharp edges, the external features are extremely striking from the street and are particularly fitting with the dwelling's modern appeal.