A bush-style front garden, a tropical backyard – this is a design delight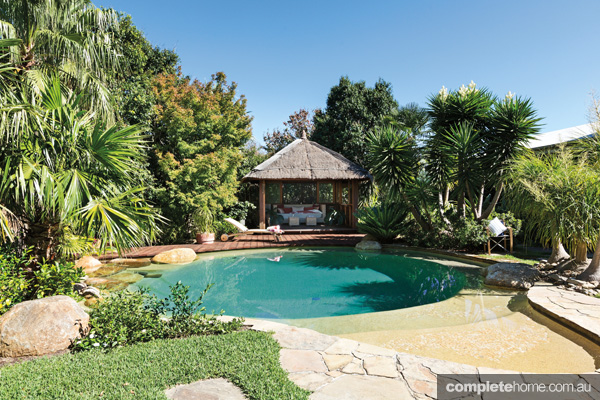 At the end of a hectic working day, or come the weekend, could you imagine anything more relaxing than spending time in the bush surrounds of the front garden or amid the tropical splendour of the stunning rear garden?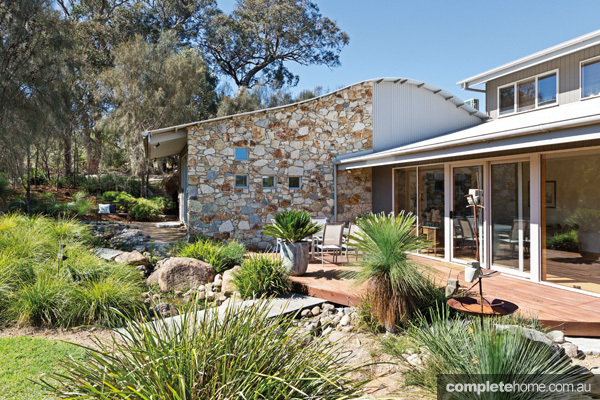 Of the rear garden, designer Paul Trotter, managing director of PTA Landscapes, explains: "The brief was to create a backyard oasis, a place of retreat and escape with a warm, natural resort-style feel. This outdoor haven features a natural freeform plunge-style pool with beach areas for sun worshipping. A thatched gazebo from Bali, a woodfired pizza oven for relaxed entertaining, and tropical plants carefully selected to tolerate cold Melbourne winters."

The front garden, which Paul also designed, has an equally relaxed feel, but the look is inspired by the Australian bush. "The creek along the front of the house is fed by natural rainfall and provides the constant sound of water in motion as it flows from the creek bed on the north side to the pond and water feature on the south side of the house," says Paul.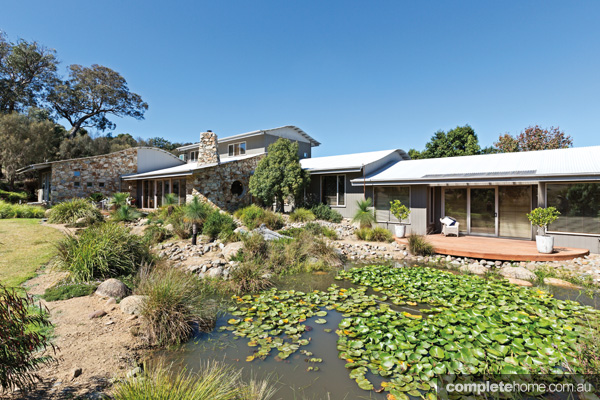 Native plants were used around the creek and pond. They give the garden an authentic bushland look and feel and they attract native birds to the space. The plants also complement the timber decking and Castlemaine natural slate paving."Given the house is situated on a hill, wind minimisation was very important in the rear garden so a solid rendered block wall was built. This created a courtyard effect where the plants could flourish within a protected micro-climate," says Paul.
"The goal was to introduce a lush, hot-climate plant palette that was tolerant of Melbourne's winters. We included Washingtonia robusta for strength of form and Waterhousea floribunda for elevation and its changing leaf colour. For seasonal flower displays, there are clivias and camellias."
Creating sustainable gardens is a priority for PTA Landscapes. Sustainable elements range from granitic gravel paths that allow rainfall to penetrate the soil rather than creating run-off, and the pond and creek that are fed by natural rainfall as well as stored rainwater that is captured from the roof. Completed 10 years ago, this project was built to improve with age, proving the true worth of sustainable gardens.
Project details
Landscape design and construction by PTA Landscapes
Phone (03) 9872 3055
Email info@ptalandscapes.com.au
Website www.ptalandscapes.com.au
Originally in Outdoor Design Living, Volume 31