The home you live in should not only reflect your personality but meet your family's needs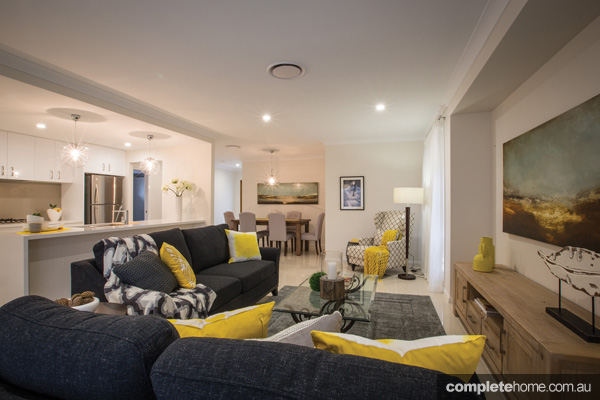 It's easy to be shocked by the various display homes that offer a minimalist, contemporary style but are incompatible with the practical needs of your family. Your home should be your sanctuary, not just reflecting your personality but fitting in with your lifestyle and being a space of happy memories for many years to come. To this end, we present a are a number of factors to consider when choosing the right home design for you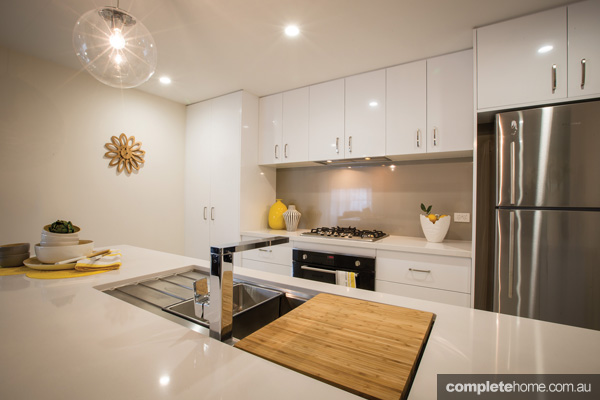 Versatility
Living in a home that has the flexibility to be used for different purposes and grow as your family grows is idea. Some floor plans have a room that can be used as a study, rumpus room for the kids, teenagers retreat or media room depending on your stage of life.  It is important to consider whether open-plan or conventional sectioned-off areas for extra privacy, or homes that offer the perfect blend of the two, are the ideal living arrangement for your family.
Extra room for overnight guests
If you frequently receive guests at your home, you might want to think about an extra bathroom and extra living space so visitors can meet their needs and enjoy some privacy.
Home office
If you work from home or your kids attend university it is smart to consider a floor plan with a study/computer nook.  Computer nooks are a great way of having a designated place for work without removing yourself from the communal area of the home.  If you run a business or are frequently meeting with clients, you might need a separate study to ensure the privacy of the rest of the house.
Storage
Choosing a floor plan that offers plenty of storage such as cupboards, walk-in robes and linen closets will not only make it easy for you to organise your belongings, but also save space around your home.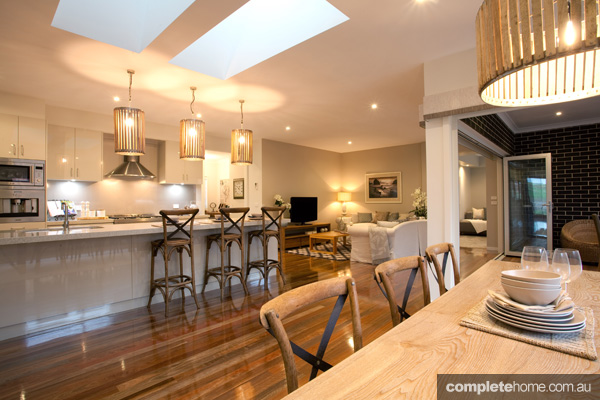 Outdoor Entertainment
Outdoor living is quintessential to the great Australian lifestyle and if you plan on having a BBQ with friends or hosting your child's birthday party,  you should consider choosing a floor plan that connects the home's main living area to the outdoor alfresco.  Connecting doors from the living room to the area will open up the home for entertaining and make it easier to accommodate guests.
Budget
Determine how much you can afford to spend on your dream home.  Ultimately this will determine what type of land you can build on, where you can build as well as decide the size of the home and the number of upgrades you can afford.
Land conformation and location
Consider what type of block you will be building on.  If it is a challenging, oddly shaped or sloping block, you may have to consider a different home design to suit – however a good builder can work with the land's gradient to accommodate allotments of all shapes and sizes.  Where your home is being built and whether it fits in with the streetscape is also important when choosing a home design and complementary façade to suit your local area.
Energy efficiency
When building a home you should consider building one that takes advantage of the local climate, that is positioned in the direction of the northerly sunlight and that harnesses solar energy through clever building techniques.  This will not only help you reduce your carbon footprint but could help you save hundreds on your future energy bills.
FOR MORE INFORMATION
Hotondo Homes
Phone: 1800 677 156
Website: www.hotondo.com.au