Modern, functional and easy to maintain, this country garden ticks all the right boxes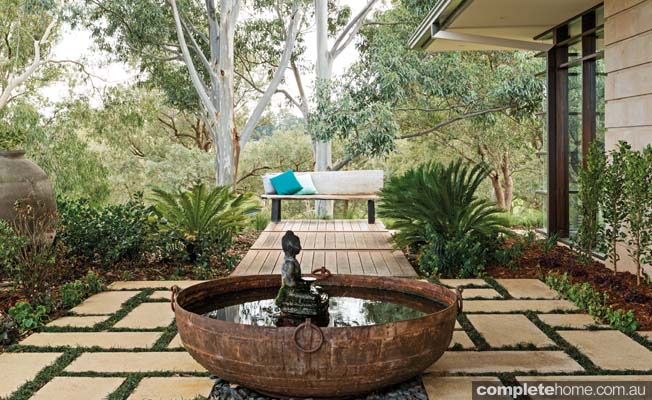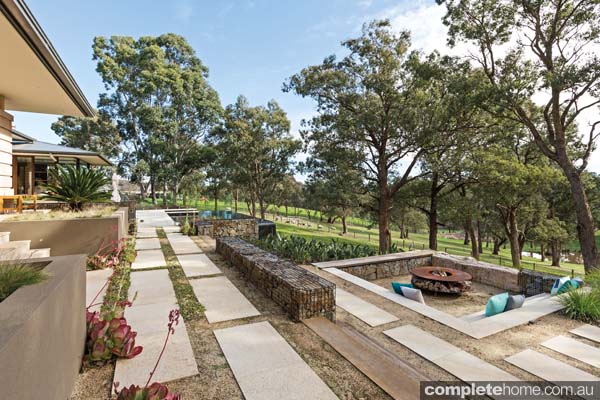 On the must-have list for this rural property were a luxury swimming pool and inviting outdoor living and entertaining spaces, all of which had to be created on a site with wonderful views but a tricky slope.
The brief given to PTA Landscapes was to integrate the planned pool with the new landscape, make the area around the house, which sat high on the block, usable and to tame the severe slope through the introduction of well-managed levels and terraces. Of equal importance was ensuring that the new landscape would complement the property's bucolic surrounds and be as easy to maintain as possible.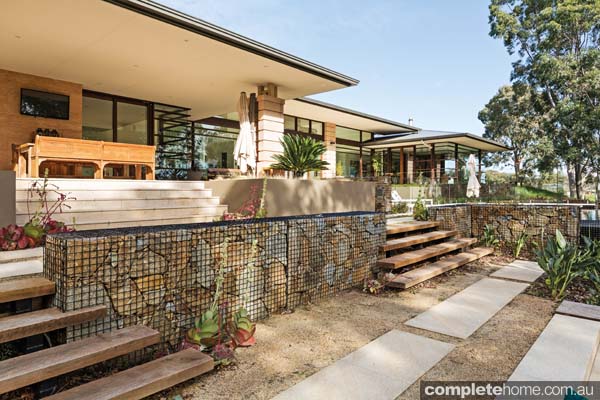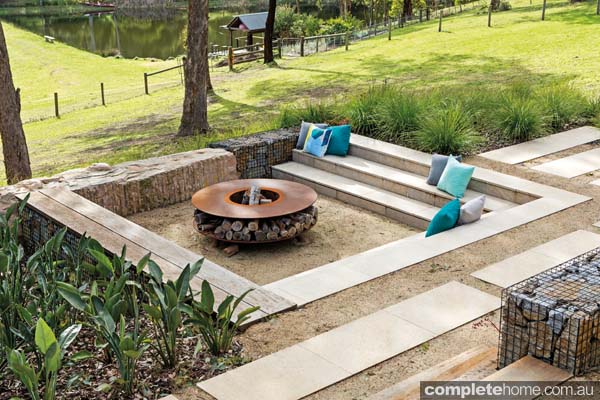 To harmonise with the natural pink sandstone of the home's exterior walls, textured non-slip granite paving was laid in the outdoor entertaining areas and around the pool. Granite was also used for the steps that lead from the house level to the mid-terrace level. From this point, a pair of floating native ironbark hardwood stairs offer transition to the sunken garden room at the centre of which is a firepit.
Now one of the family's favourite places to gather, the firepit area features a gravel floor and broad granite-paved steps that can be used as casual seating, as can the timber-topped low gabion wall that sits opposite.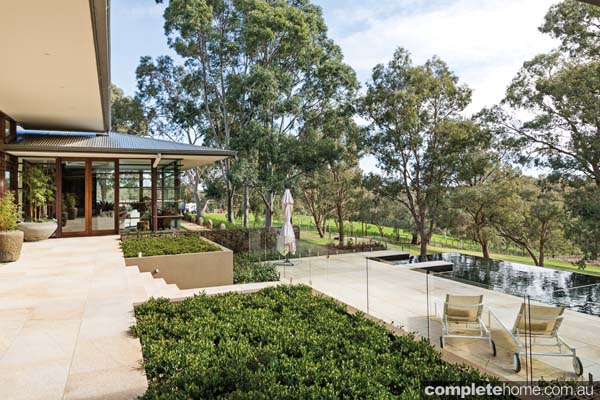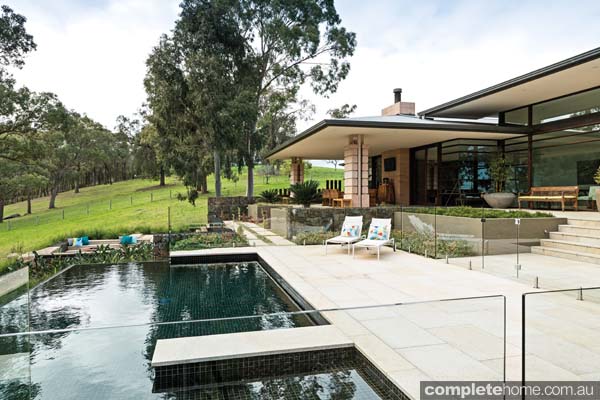 Gabion walls haven been used throughout the design, adding texture, visual interest and reinforcing the rustic ambience. Each metal gabion basket was carefully stacked with hand-placed granite rocks, one of the many tasks the PTA Landscapes' team completed with meticulous attention to detail.
PTA Landscapes was responsible for a broad scope of works, which included design, construction and engineering, the latter undertaken by the in-house team. The construction work encompassed everything from earthworks, drainage and irrigation to rock work, the placement of stone and gravel pavements, timber screening, and the establishment of garden beds and planting.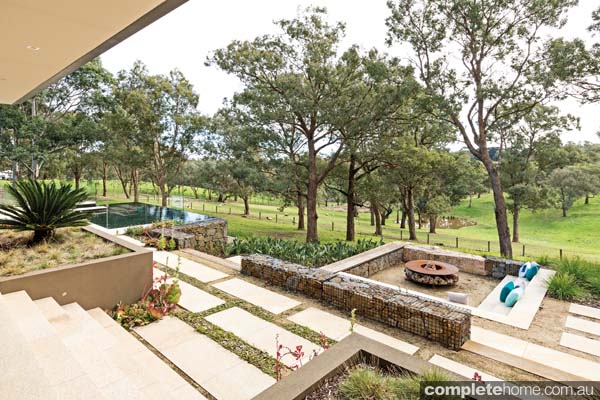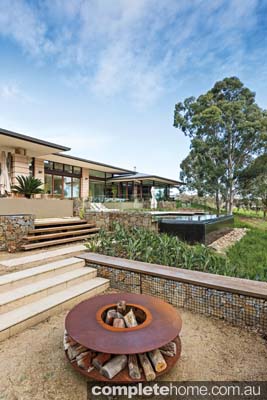 The plants, chosen for their form and hardiness, include native grasses, cycads (for a strong structural element), star jasmine (for colour and fragrance around the pool), and clusters of bird of paradise around the firepit zone. They are all irrigated by water harvested directly from the on-site dam.
Lighting was also installed, which turns the garden into a magical nightscape. This incorporated LED strip lighting under the floating hardwood stairs as well as bollard lighting.
PTA Landscapes is a multi-award-winning company. In 2013 alone, it received seven awards at the annual Victorian Landscape Awards, three of which were for this property: Landscape Design up to 150m², Hard Structures in the Landscape categories and a Highly Commended for Residential Landscape over $200,000.
Project details
Landscape design and construction by PTA Landscapes
Phone (03) 9872 3055
Email info@ptalandscapes.com.au
Website www.ptalandscapes.com.au
Photography by Patrick Redmond
Originally from Outdoor Design & Living magazine, Volume 30