Landscaping expert Jason Hodges reveals why it's worth investing in your outdoor areas and predicts upcoming trends
Now more than ever, people are looking for an escape from their busy lives, work, social pressures and technology. Regardless of the size of your outdoor area, it is your personal, private space that can help restore and maintain balance in your life.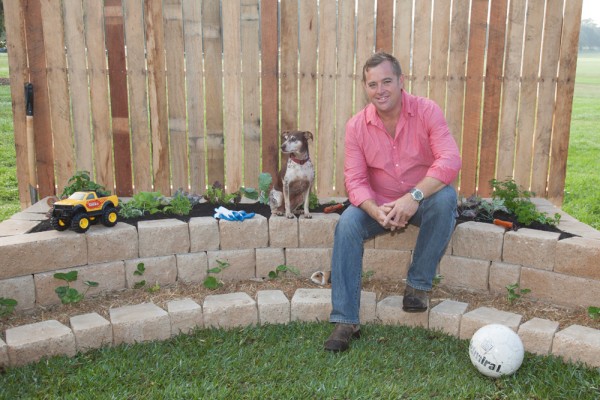 The healthiest room in the house
Where else besides your outdoor room can you grow organic fruit, vegetables and herbs to share with family and friends? Raised garden beds are a great way to begin your organic adventure. Once an easy-to-install vertical retaining wall is constructed and quality soils and watering systems have been brought in, this new garden bed will enable you to use narrow paths or the side of your house and forgotten corners to grow tasty, organic produce. One of the best things about growing your own produce is that it gets the whole family involved and teaches kids the importance of healthy eating from a young age. The joy you feel eating something you've grown yourself never leaves you.
The new family room
As parents work longer hours and technology dominates more of our downtime, family activities enjoyed outdoors are becoming a fond memory rather than a regular part of our lives. A recent Planet Ark study found one in 10 Aussie kids play outside once a week, and one in four parents said "not having time to play with their children" was one of the main barriers to their children not playing outside. By making your outdoor room a family room that's exciting and inviting, your kids will be encouraged to use it.
The new home office
The result of improving mobile technology and flexible working hours is leading to an increasing number of Australians choosing to work from home. This inevitably blurs the line between home and office. All the distractions and comforts of home can make focusing on work difficult, so creating an inspiring work space is key. We see the growth of outdoor offices as a strong trend through 2015. The open and tranquil features of outdoor offices instil a sense of calm and focus. This translates into simple, easy-to-maintain garden beds, vertical green walls, paved courtyard spaces and water features to create a space that allows you to be relaxed, inspired and focused on the work at hand.
A major part of your home investment
Your outdoor space is so much more than just a place to entertain; it can also contribute to the value of your home. Property sales research has shown that spending five per cent of your home's value on quality, low-maintenance landscaping could increase the resale value of your home by up to 15 per cent. The growing popularity of renovation television shows has inspired and educated homeowners. We understand the difference renovations can make to the value of our homes, and projects such as side paths, garden walls, courtyards and veggie patches are no longer daunting tasks. Homeowners are actively looking for new ways to get their hands dirty and add value to their homes, while also enjoying a greater sense of personal satisfaction.
Jason Hodges is a celebrity landscaper and brand ambassador of Adbri Masonry.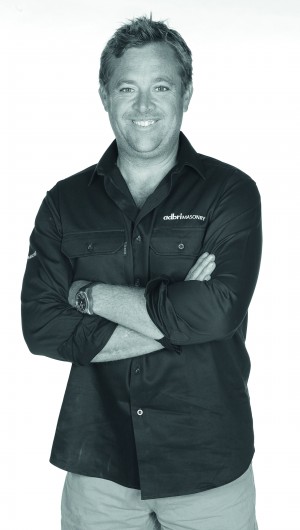 For more information
adbrimasonry.com.au
Written by Jason Hodges