The key aspects of sustainability are recovery, reuse and recycling, and this beautiful garden is living proof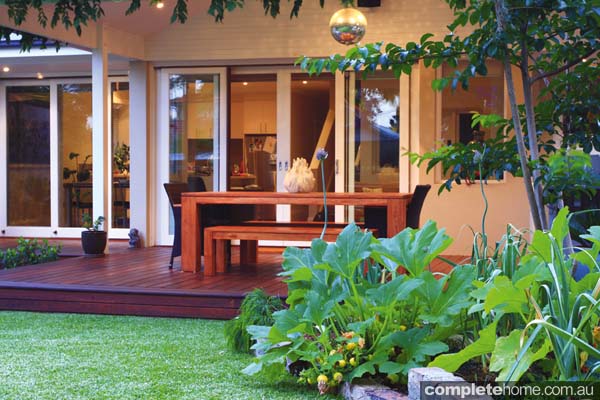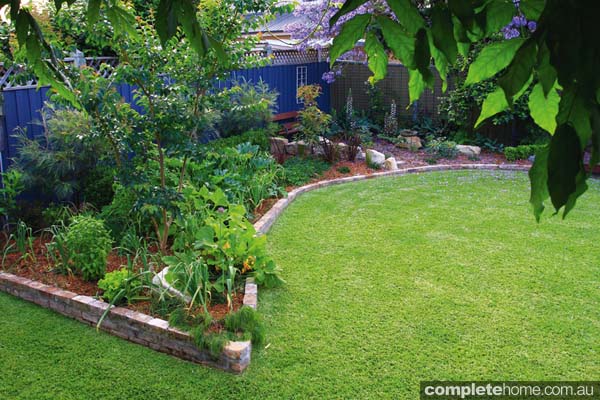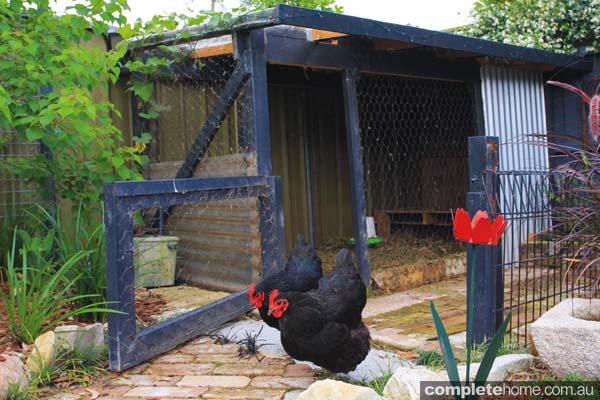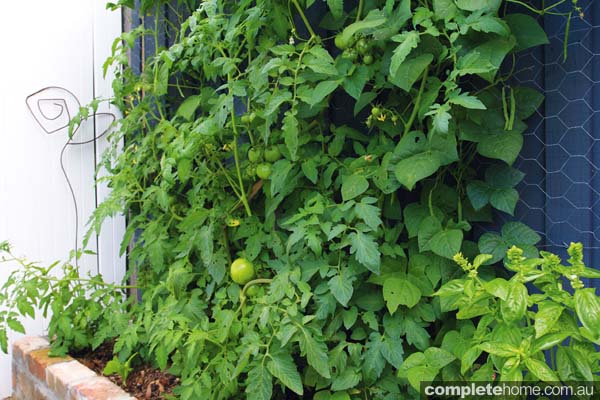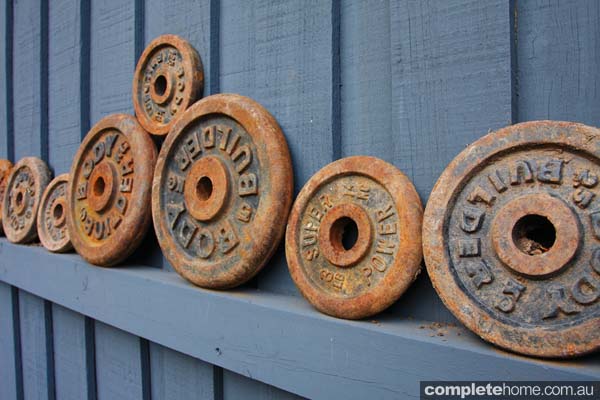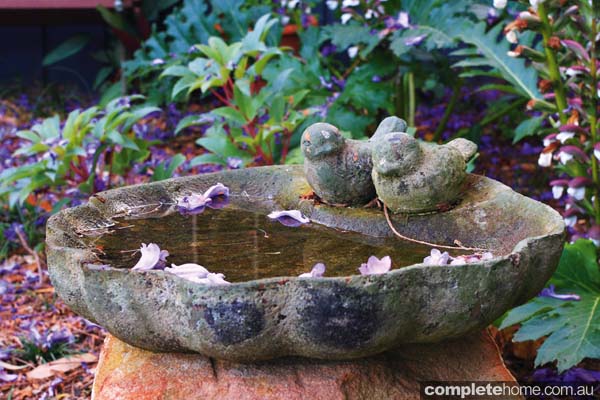 Can a sustainable garden be created on a typical suburban block? It's easy when you keep in mind the key aspects of sustainability: recovery, re-use and recycling. This is a garden I designed at my previous home and it's a truly satisfying example of the ease with which a degraded, compacted and non-sustainable backyard was transformed into a fabulous, family-friendly, "green" garden. It's bursting with easy sustainable ideas: chickens, recycled bricks, reclaimed items as focal points, reuse of demolished building materials, and a diverse selection of hardy, water-wise plants.
The design I wanted for the backyard included provision for open play areas, generous garden beds, vegetable gardens, a chicken coop and rainwater collection and storage. Also important was that the garden be built and maintained along organic principles.
With this in mind, the beds were constructed using recycled bricks to form the garden edging. This raised the beds relative to the adjacent lawn areas, creating deeper beds of a free-draining nature. The beds were mulched with a 100 per cent recycled Grade A green waste and post-consumer wood-waste mulch, while compost was used as a soil conditioner by digging it through the once-compacted earth to improve soil quality.
Focal points are as important an aspect of designing a sustainable garden as they are in any other type of garden. A favourite for me is the sandstone chimney stones, which were reclaimed and positioned throughout the garden. To enhance the focal point feature of one of the chimney stones, a small deck was constructed around the chimney stone using what would otherwise have been waste offcuts of spotted gum timber from the flooring and rear deck of the house. The underplanting of Liriope 'Evergreen Giant' gives the chimney stone a softness and floating appearance as it sits above the deck.
Sandstone blocks were recovered from the foundations of the original house during the renovation. These were used to create habitat and to divide areas into garden rooms. Traditional wrought-iron pieces, originally used as front door flyscreen frames, have been recovered from council clean-up collections and reused as wall art.
Plant diversity is especially important in creating a sustainable garden for local flora and fauna. Plant selection was carefully considered to ensure bird and lizard attractors were chosen and that no potential weed escapers were selected. There are over 25 plant species in this garden, ensuring a wide variety of food for the fauna while also contributing to the beauty of the garden.
Habitats were created using the sandstone foundation blocks, and vegetation and water bowls to also ensure animals were attracted to the garden. Where possible, native grasses were clumped together to provide habitat for small birds and lizards. Pesticides are not used in this garden, which guarantees the safety of fauna.
The chickens are a strong link in the ecosystem of the garden. They consume all garden and household vegetable waste while also providing fertiliser for the garden and, of course, eggs for the breakfast table. The compost created in the chicken coop is recovered and used as a soil improver, which in turn attracts worms and insects, and therefore birds, to the yard.
Seasonal vegetables grown in the garden provide an excellent supply of fresh produce and salad ingredients. This, combined with soft lawn areas for the family to play and exercise on, creates a healthy environment.
Plants selected with sustainability in mind include Grevillea 'Moonlight', Lomandra 'Little Con', Correa 'Chef's Hat', Eucalyptus 'Summer Beauty', Acacia cognata 'Green Mist', Pennisetum alopecuroides (commonly known as fountain grass), Hebe 'Wiri Image', Hardenbergia 'Flat White' and Baloskion pallens Didgery Sticks®. These are all hardy natives that will grow well without copious amounts of water.
The nature of the garden and careful plant selection has meant that only hand watering during extended dry periods is required. Rainwater is collected into a 3000-litre tank at the side of the house and irrigation pipes have been run around the outdoor space with three tap points, enabling easy use of the tank water when required. The low watering requirement of the rear garden has meant that the excess rainwater collected in the rainwater tank is also used for the front garden.
By paying particular attention to the choice of plants and landscape materials, the makeover delivered a contemporary, low-maintenance and beautiful water-wise garden. This, combined with an ever-changing organic vegetable garden, demonstrates just how easy it is to have a well-designed garden that looks good, sustains body and soul, and treads lightly on the Earth. ■
Amanda Webster is a Sydney-based landscape designer, horticultural consultant and founder of Botanic Designs.
Words by Amanda Webster
Photos by Peter Brennan
Originally from Good Organic Gardening Vol.5 No,1