Summer's long, hot and humid days have passed and the short, crisp days of autumn are here at last. Enjoy autumn colour from trees, shrubs and vines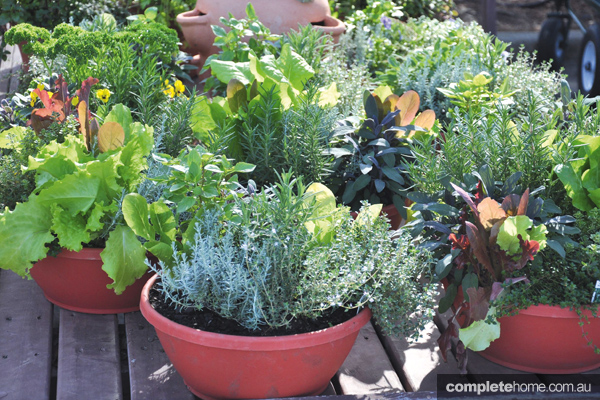 Vegetables
COOL & TEMPERATE
Before planting for the season ahead, collect seeds from spent summer crops then clear away old growth. Store any seed you're saving in a cool, dry spot and make sure each seed packet is clearly labelled with its name and date. Also remove old tomato, cucumber and bean stakes. Fork in compost to revive beds before planting seeds or seedlings. Plant broccoli, garlic, lettuce, onion, silverbeet and spinach now for late winter and spring harvests. In frost-free areas, also plant peas and broad beans.
Tip: Harvest pumpkins with a piece of stem intact and keep them in a cool, dry spot for lengthy storage.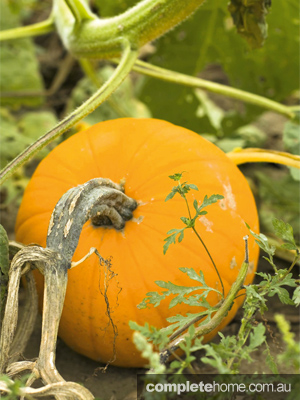 TROPICAL
With the heat and humidity of summer and the wet season over for now, it's time to plant for the dry months ahead. Crops that are tricky to grow in summer's humidity can be planted now, including beetroot and spinach. Set up a potted herb garden and plant a range of herbs. Also plant beans, cucumber, eggplant, rosella and tomato. Cut down old galangal, ginger and turmeric stems to make way for new growth. These tasty roots are also ready for harvesting now for use in cooking or to add flavour to juices.
Fruit
COOL & TEMPERATE
Begin to harvest citrus now. Harvest mandarins before they become puffy and overripe but grapefruit, lemons, tangelos and oranges can be stored on the tree for the months ahead — just pick them as you need to use them. Also harvest kiwi fruit, persimmons and tamarillos (also called tree tomatoes). There are still apples in cool zones but most deciduous fruiting trees are entering their winter dormancy now. Pick up and dispose of fallen leaves and fruit, especially any with diseases such as brown rot. If you have backyard chickens, allow them to peck about under the trees and do the clearing for you.
TROPICAL
This is the time to both harvest and plant for future harvests. Harvest ripe avocados, custard apples, mandarins and other citrus. Macadamia nuts are also ready to harvest. Pick up all fallen fruits to reduce pest and disease problems. Prepare for planting new fruit trees such as tropical varieties of peach or grape by clearing a sunny, sheltered area and digging in compost or other organic matter. As the soil dries, keep the water flowing to fruit trees, in particular new plantings. Protect crops that are ripening; birds and bats are likely to target maturing fruit crops. Use bird-safe netting or exclusion bags or, for a longer-term solution, build a netted or wire structure around your trees. Always check netted trees regularly to release any trapped animals.
Compost & soil
COOL & TEMPERATE
May is a time of abundance as leaves drop from deciduous trees. Rake them up for the compost heap or shred with the lawn mower or mulching machine. Bag up those you can't use or pile them into a leaf bin where they'll break down slowly into leaf mould. Remove weeds from garden beds and new planting areas, taking care not to spread seeds or bulbs. Dig up all roots and runners. Cover fallow beds in the vegie patch with mulch (use those leaves you've gathered from your deciduous trees) or plant a green manure crop such as clover, which will enrich the soil with nitrogen.
TROPICAL
Be liberal with compost, spreading it around the garden as mulch and digging it into the soil to help sustain new plantings. Building up humus in soil helps it retain moisture and nutrients. A layer of mulch also helps conserve soil moisture over the drier months ahead. Where compost heaps are dry, water them lightly. If materials are slow to break down, add more air by digging and turning the heap. Adding a sprinkle of garden lime or a layer of green, leafy material such as lawn clippings or comfrey leaves can also help boost composting activity.
Written by Jennifer Stackhouse
Originally from Good Organic Gardening magazine, Volume 6 Issue 1