Combining unique recycled wares with natural materials gives this sustainable cabana its industrial edge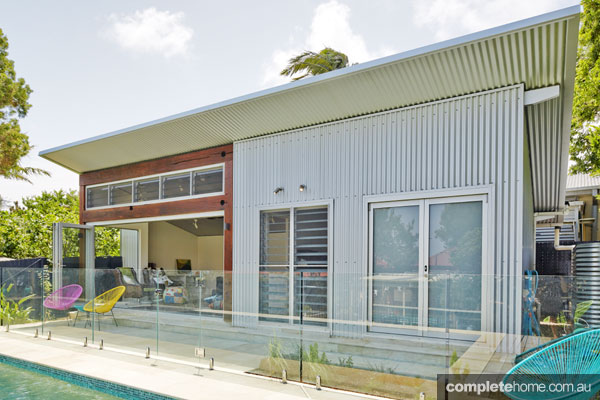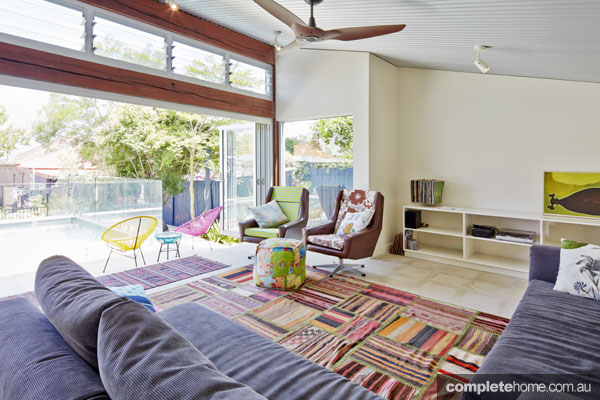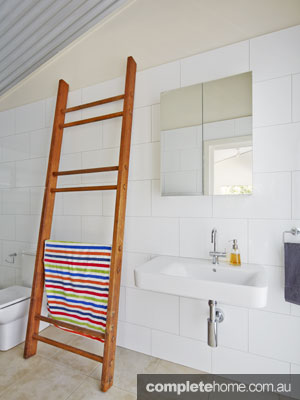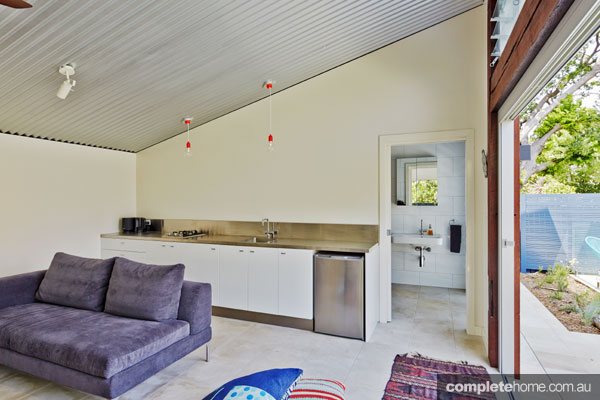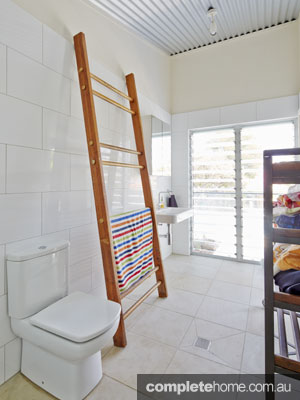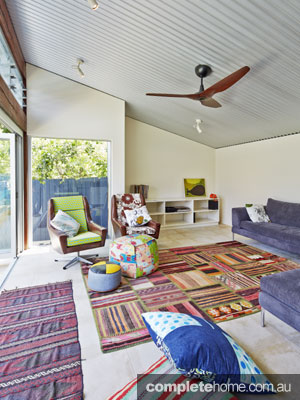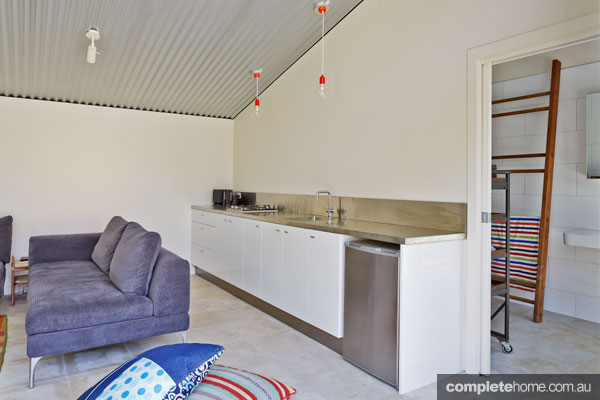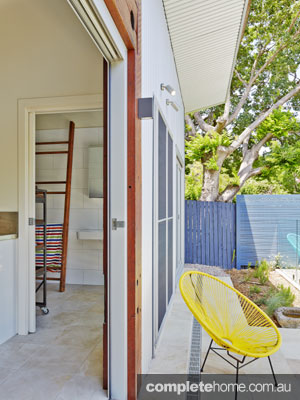 When the homeowners of this Marrickville property wanted to turn the hardly-used rear of their yard into an enjoyable space where the family could relax, they never imagined the result would be this good.
Citing an "old-style wharf, industrial feel" as the inspiration for the chic city cabana, James Watkin, owner of Jakin Constructions, which undertook the new build, says the client brief was to create an open and inviting space. "The homeowners wanted a fully-functional cabana with a kitchen and bathroom."
The style they required was "rustic chic with natural charm" and James says they wanted to use as many natural, recycled and eco-friendly materials as possible.
The backyard addition is impressive for both its innovative style and use of materials, as well as for its function. The large cabana has a living area and open kitchen as well as a bathroom and storage space, and the recent work included external landscaping and decks to complement the rest of the property.
Not just any old materials have been used for this rustically charming backyard room. Careful consideration was given to the choice of materials to ensure the overall look and feel would create the desired ambience and match the brief to make a space that was rustic yet stylish, using natural products. The flooring is Himalayan sandstone and the deck is made from recycled hardwood wharf boards — a pairing that creates an interesting and unique balance. "We intentionally used natural materials that work together to create a harmonious feel," says James.
Corrugated iron, sandstone and recycled timber elements all work together to create the industrial style of this unique cabana, giving it an Aussie edge at the same time. In fact, recycled and natural materials were used wherever possible. It's this special blend of recycled products and modern building materials that James favours in the project.
The cabana is spacious and this is felt even more when its large bi-fold doors open up an entire wall to reveal the property's backyard and allow in plenty of light. High ceilings, a ceiling fan and high louvre windows ensure a good flow of air and keep the space cool. The sandstone flooring is an aesthetically pleasing material that is used inside and out for a seamless visual flow. With natural timber, white tiling and the same Himalayan sandstone used throughout, the bathroom is simple and chic. Similarly, the kitchen and living areas are open plan and the kitchen runs along one wall, creating a highly-functional area that makes excellent use of its space.
The construction included a Ritek roof system, renowned for being sustainable and efficient as well as aiding insulation. Additionally, it was the unique building practices used as well as the blend of old and new materials that set this project apart from others. "It's a unique inner-city design that creates an oasis for the family to escape to," reflects James.
Originally from Home Design magazine Volume 17 Issue 1
Words Emma Wheaton
Photography Marian Riabic