The all-Australian weatherboard home is back in vogue and here to stay thanks to Formplex.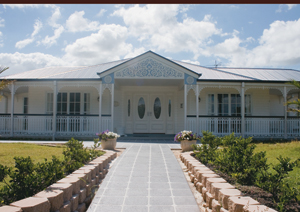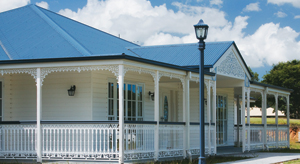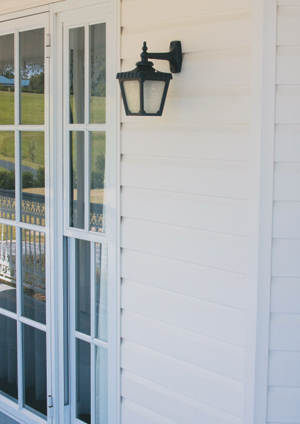 Weatherboard homes exude timeless charm and have beautiful street appeal; however, traditional timber weatherboards require costly maintenance which often deters owners from creating their dream weatherboard home.
Formplex has developed a product specifically for our Australian climate that is reminiscent of freshly painted timber with no painting, warping, rotting or chipping. ExcellBoard uPVC weatherboards are lightweight, extremely durable and can be easily installed straight onto studs (steel or timber frame). The boards are long in length and do not show screws or nails.
All this and a 50-year guarantee.
Adapted to our climate
ExcellBoard has been specifically designed to cope with our harsh weather conditions. It is UV stable so it will not fade or go blotchy from sun exposure and is also non-combustible and fire retardant. ExcellBoard is suitable for all residences from country homesteads to a coastal dream home as it has inbuilt insulation which ensures our hot summer air stays outside.
As Belinda Davies from Formplex says, "The combined thermal insulation properties of uPVC wall cladding help to increase the energy efficiency of the building, making it easier to obtain your 5 star rating."
Formplex can supply and install ExcellBoard or you can choose to have the boards supplied only. However, it is recommended they be installed by experienced tradespeople; after all, it is the most important part of your home.
Email or send your plans to the head office and the qualified staff will quote you directly off the plans. Formplex has its own building advisory department who can guide you through the procedure, offering assistance and advice. Get things started and simply call and ask for a builders pack with all the colours and technical specifications.
Company Profile
Formplex is an Australian-owned and operated company stocking all Australian products. With almost 30 years experience in supplying maintenance-free cladding, Formplex has supplied and installed cladding to more than 50,000 homes throughout Australia.
Belinda Davies from Formplex says, "We strive to meet the needs of an increasingly discerning public who won't sacrifice quality for price."
Fore more information, visit the Formplex website.