This Queensland couple manage their property as a permaculture farm in partnership with Mother Nature
Tom and Zaia Kendall and their 14-year-old son Marlon live on 34 acres in Kin Kin, in the lush Sunshine Coast hinterland northwest of Noosa. About a third of the property is managed (farmed would be the wrong word) according to the principles of permaculture.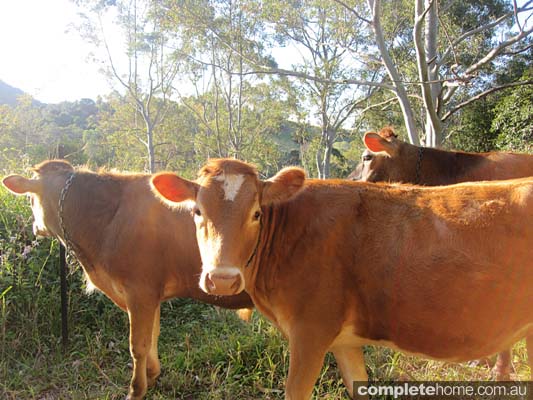 To the untrained eye, the Kendalls' "managed" 10 acres are all but indistinguishable from the surrounding subtropical rainforest — and Tom and Zaia wouldn't want it any other way.
Permaculture is a sustainable system of agriculture, environmental design and habitat maintenance that takes its cues from nature itself. The concept was coined in the 1970s by Australians Bill Mollison and David Holmgren from the words "permanent (agri)culture". Mollison described permaculture as simply "a philosophy of working with, rather than against, nature".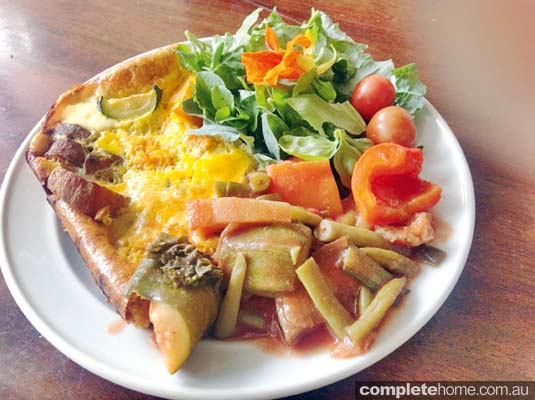 Tom has farmed and gardened all his life. He took over his parents' farm in Western Australia when his father retired 20 years ago and converted to biodynamics, growing wheat and barley and running cattle and sheep. In 2000, he sold up and moved to the Sunshine Coast, where he and partner, Zaia, found their ideal property in Kin Kin.
Born in Holland, Zaia is a musician and cook who studies nutrition and health and has long been interested in gardening. Both she and Tom were keen to run their property as a permaculture farm and, to that end, Tom studied permaculture design with Bill Mollison and Geoff Lawton, then did a teaching course.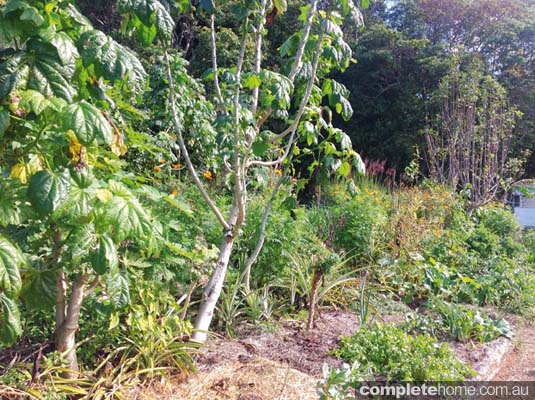 These days, the Kendalls run the Permaculture Research Institute Sunshine Coast and teach permaculture and self-reliance courses on their Permaculture Demonstration Site. Where the couple once hosted Woofers, they now invite volunteers from the institute to help work the property. It's a one-stop eco-education revolution.
The garden
The couple both learned a lot from their fathers — Tom, of course, on a commercial farm, while Zaia's father always had a vegie garden and she grew up eating organic home-grown food. Though Zaia's parents never had chickens, Tom grew up with poultry.
"There is definitely a tradition in growing food," says Zaia. "Thankfully, our grown-up children are even starting to container garden a little."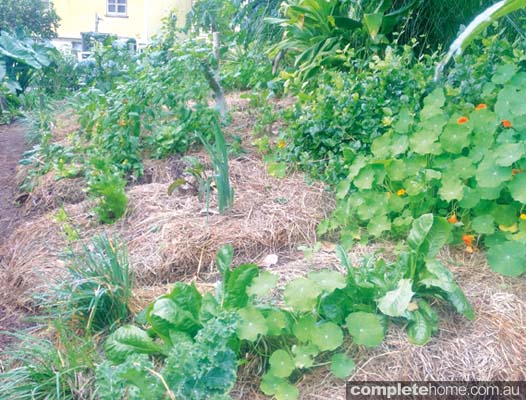 The couple believe in diversity, growing "everything [they] can" using keyhole and double-reach row beds. They fertilise using homemade compost, compost tea and worm castings. As for pest control, they employ catch-and-squeeze for invasive bugs and, to discourage bush turkeys, they use the teddy-bear method. Apparently the birds are scared of the children's stuffed toy, so the Kendalls buy pre-loved teddies from the op shop and place them around the vegie garden.
"Primarily, we aim to improve the soil so that plants are healthy and provide lots of diversity to confuse pests," says Tom. Naturally, they have a worm farm and make their own compost using only resources found on the property, including vetiver grass, cow manure, dry leaves etc.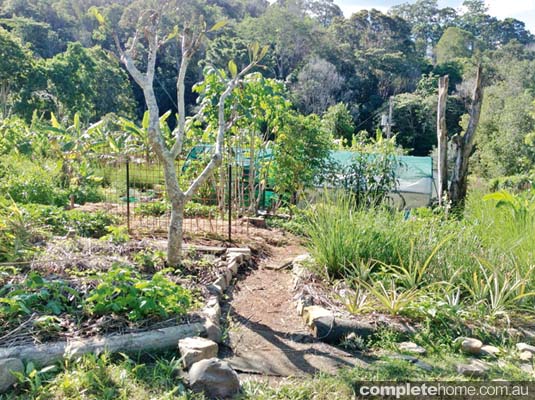 Their soil is poor — mainly rock and only a small amount of topsoil — so the Kendalls have spent the past nine years improving and building the soil through mulching and composting. The result is a garden they can be proud of, says Tom, for "its ability to motivate others to grow their own food and its ability to produce enough to feed at least six people with minimal management".
The sustainable way
It comes as no surprise that the Kendalls prefer organic methods over the "easy" way of chemical pesticides.
"Chemical sprays destroy the soil biota and create an unhealthy environment for humans, animals and plants," says Tom. "The 'easy way' is destroying our planet.
"We would like to garden in a way that makes the soil better for those who come after us, not leave them with a desert wasteland.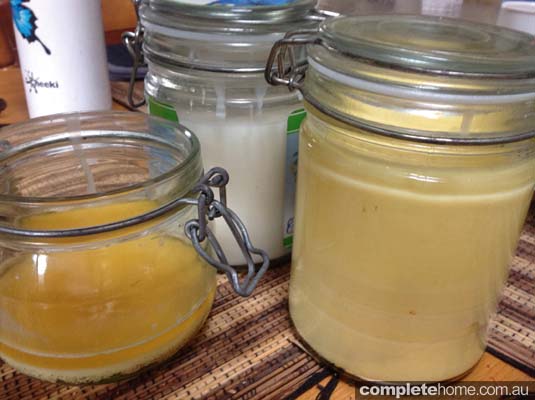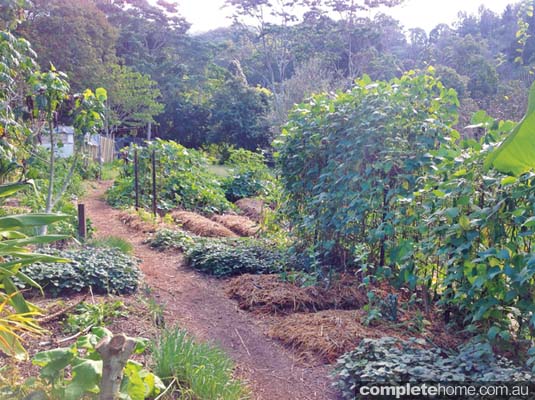 "We live permaculture, which is not just gardening — it's an approach and design system to make your life more sustainable. The true definition of sustainability is to generate more energy than you consume, which is what we are aiming to do on our property.
"Using our cow manure, we generate our own biogas to cook [with], we recycle almost everything and aim to close the cycle on our property so there is no waste. We have animal systems, water-management systems, renewable-energy systems, waste-management systems, nutrient-cycling systems and many others in place or in process."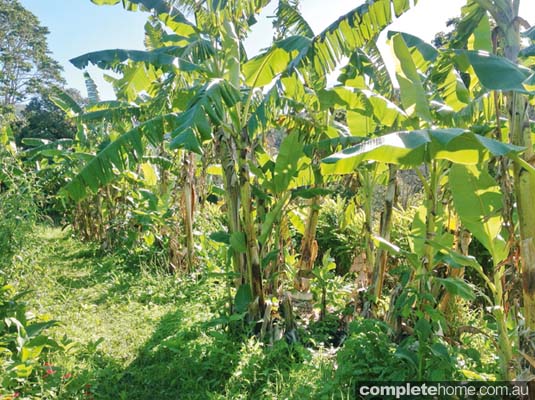 Given the number of people on the property at any one time, they still have to buy things in yet they generate just half a wheelie bin of rubbish per week. Everything else is recycled: cans are reused for storing nails and screws; jars and bottles are repurposed as containers for preserves such as jams, chutneys and yacón syrup; and cardboard and shredded paper are used for mulching.
Water is harvested in swales, dams and water tanks. They use only composting toilets and maintain the natural forest without clearing it, the reason being that "tree roots hold water and nutrients that gradually make their way down through the soil profile".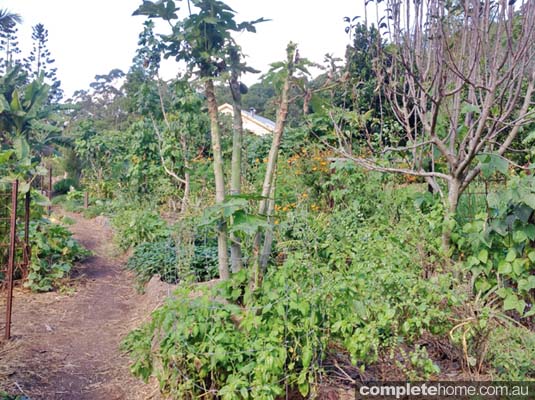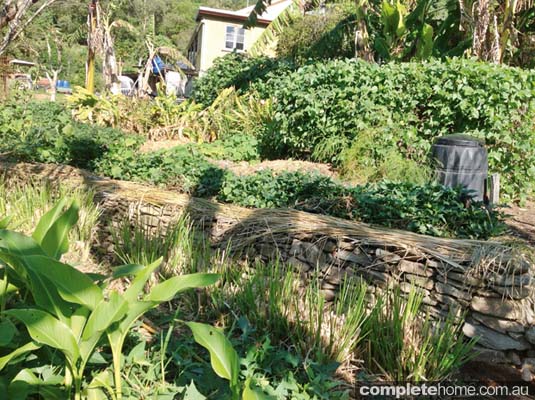 The Kendalls' approach has paid off in the number and variety of wildlife that feel welcome on the property — bush turkeys aside, of course: "Fences deter the 'roos and wallabies, and the dog deters the bandicoots.
"[But] we've created a space for more birds, insects and other less invasive species. King parrots love the pigeon pea, kookaburras love the grubs, snakes and frogs love the rock walls, bees love the diversity. We're seeing bird and insect species on our property now that were not there before."
Using the harvest
Zaia loves to cook and enjoys creating new and innovative dishes with their produce (she maintains a food blog with recipes at wholefoodcookery.com).
Among her favourite things to make are pumpkin porridge ("when you have 20 pumpkins sitting there aching to be used"), fresh arrowroot cake and yacón syrup, creamy garlic and mushroom sauce, slow-cooked home-grown meats and vegies, and bunya nut pancakes and breads.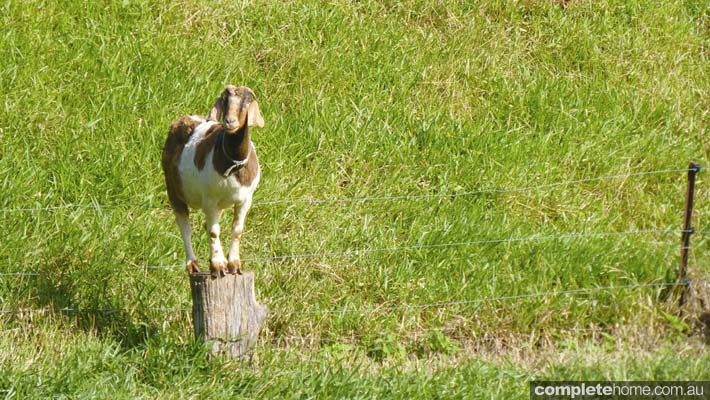 She also makes herbal teas such as ashwagandha and tulsi and "some enterprising volunteers have made some herbal creams". While the Kendalls produce their own eggs, meat, honey, milk, cream, butter and cheese, among the most prolific crops are bananas, turmeric, ginger and Madagascar beans.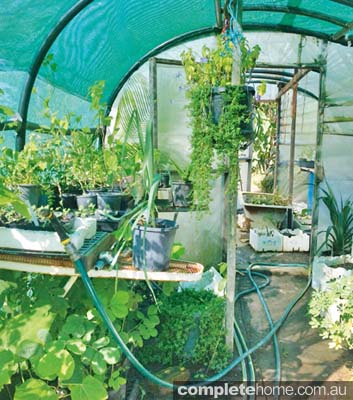 Most of the produce is used on the property to feed volunteers and students and anything left over is used for jams, chutneys, sauces and marmalades. "We dry fruits, bunya nuts, herbs and spices and we also freeze things like bananas, berries and meat," says Zaia.
When asked if there's anything about the garden she feels is different from others, Zaia has a quick answer: "Its diversity, abundance, functionality and its harmony with the natural environment."
Words by Chris Stafford
Photos by Zaia Kendall
Originally from Good Organic Gardening magazine, Volume 6 Issue 1