Make the most of your entertaining area with a state-of-the-art sunshade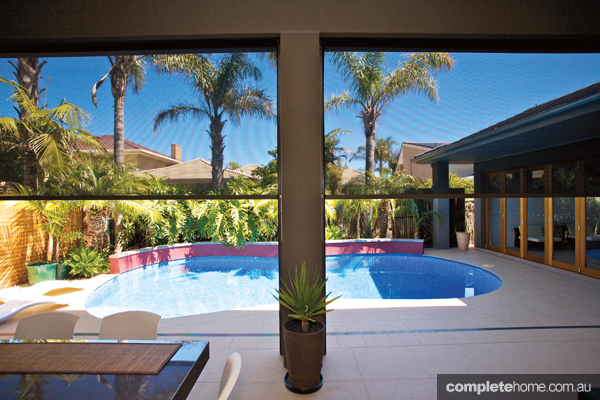 Catering to the Australian love of outdoor living, Zipscreen provides privacy as well as protection from sun, wind, rain and insects all year-round.
Specially designed for alfresco areas such as pergolas, verandahs and balconies, Zipscreen seamlessly integrates interior and exterior entertainment areas, creating your very own outdoor oasis. What's more, Zipscreen can be made into impressive widths (up to 7m) without interrupting your view.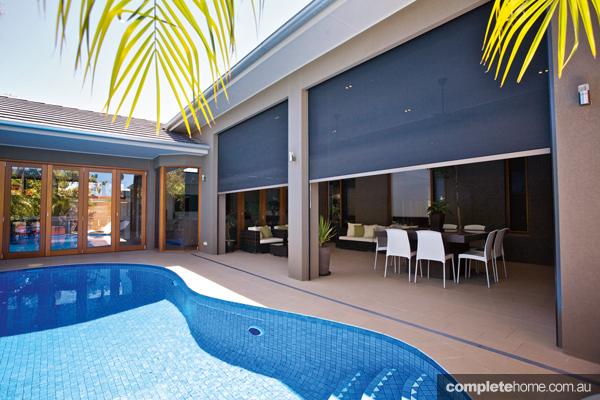 The unique side-fastening system secures the blind within self-aligning side channels, enabling installation in out-of-square openings — something other sunshade blinds cannot do. Functional, compact and easy to install, Zipscreen is made with quality components that are designed and produced through Acmeda, an internationally recognised manufacturer with decades of experience.
Zipscreen can also be used as an external window covering, providing a sleek and durable alternative to traditional canvas awnings and outdoor roller shutters. By blocking the sun's heat from reaching your window, Zipscreen will save energy and reduce cooling costs in summer.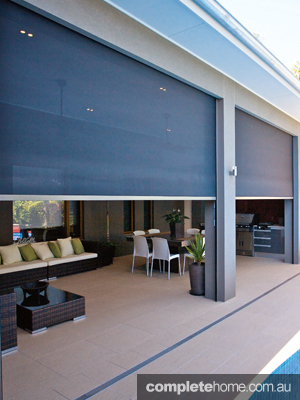 Suitable for both residential and commercial applications, Zipscreen is housed within a modern enclosed square head box and can be either controlled by hand or crank arm, or completely motorised. The latter option offers effortless control at the touch of a button. Zipscreen also features an innovative impact detection motor. Should an object collide with the blind, a message is sent to the motor and the sunshade retracts to a safe position.
Available in a range of six contemporary colours, which can also be custom matched to suit existing surrounds, and an array of external fabrics, Zipscreen will complement any home or outdoor design.
For more information
Zipscreen zipscreen.com.au
Originally from Outdoor Design & Living magazine, Volume 30