This stunning project sees lush gardens and impressive courtyards come together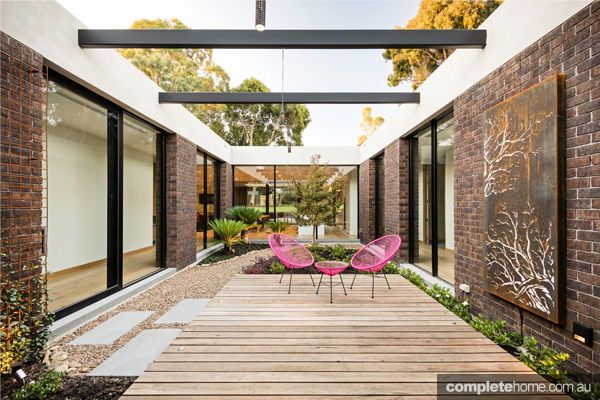 This property demonstrates what can be achieved when quality design and construction is teamed with quality materials and plants. "The owners asked us to design and build for them a garden that reflected the architectural style of the newly constructed house, worked in harmony with the natural surrounds, had a functional layout and provided the occasional focal point that wowed," says Darren Wilmott of DJ Landscapes.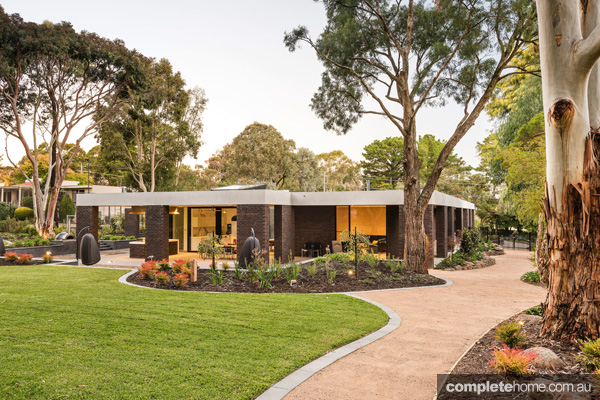 Given the significant size of the project, different garden styles were used in different areas. The two internal courtyards have a very modern feel, with clean-lined timber decks, laser-cut Corten light boxes and feature climbing frames.
The rear garden has a warmer look and a more natural feel due to the 15 large gum trees dotted around the lawn as well as the bluestone-clad walling and granite paving in the outdoor entertaining area. This entertaining space, with its outdoor kitchen with built-in barbecue and sink and stand-alone pizza oven, captures picture-perfect views of the landscaped rear garden.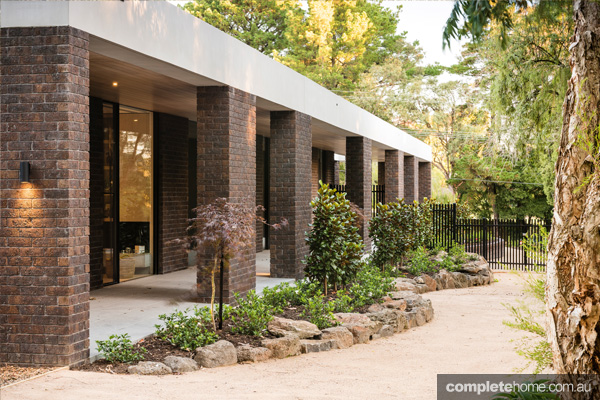 "The front garden is slightly more traditional, although the hero of the space is a contemporary 3m stainless and Corten sculpture that emerges from a band of Lomandra 'Lime Tuff'. From the front garden you cross the two-toned aggregate driveway to the garage," says Darren. "Chris Horowitz from Metromix not only supplied the aggregate concretes, which had to cover a space of more than 600m², he also guided us through the selection and implementation processes," continues Darren.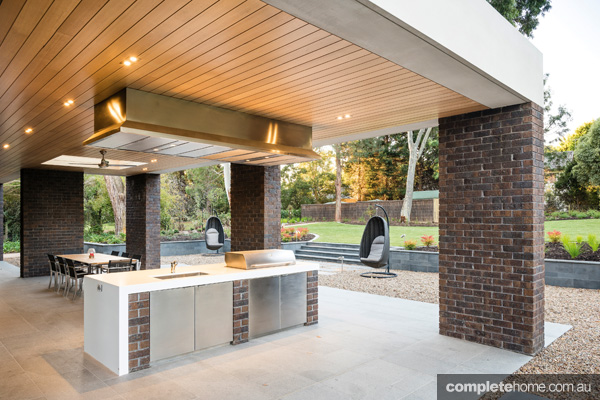 More than 300m² of ebony flamed granite was used in this project (for the porches, drop-down faces and feature stepping pavers) and more than 100m² of sawn bluestone (to clad the retaining wall/seat around the rear of the property and the feature steps leading to the lawn). Darren liaised with Tim Finocchiaro at Pavers Plus and he used their new display centre, located in the Melbourne suburb of Ringwood, to help with product selection.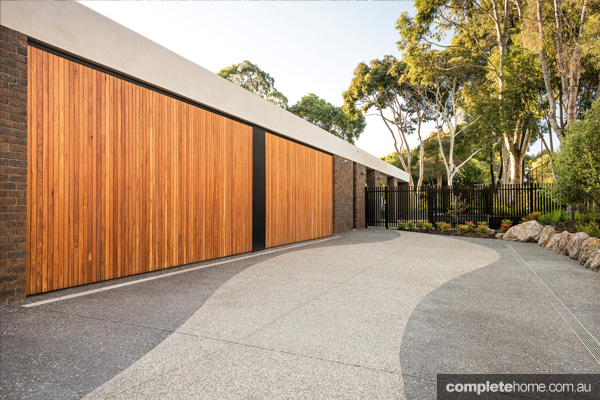 Warners Nurseries provided the plants for the garden. The arresting palette of plants includes maples and 'Teddy Bear' magnolias with underplantings of Murraya paniculata, Gardenia florida, Liriope muscari 'Elmarco' and 'Red Wing' azaleas. In the courtyards, the feature elements of the planting are Ligustrum indica, Cercis canadensis 'Forest Pansy' and large cycads.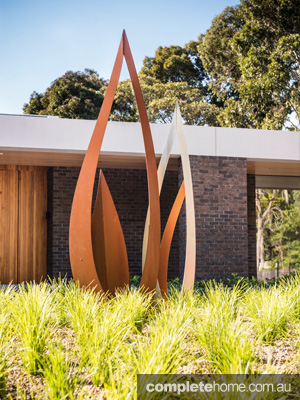 Stormwater from the property is pumped into two large water tanks at the rear and is used for irrigation. The irrigation system, supplied by Smart Water, has a Hydrawise controller that uses real time sensors, via a smart device, to control water patterns with economical distribution to the dripper pipe in the garden beds and pop-ups in the lawn. At night, the garden takes on a new look thanks to the 50 Brilliant LED stainless-steel bollards and spotlights, also supplied by Smart Water.
For more information
DJ Landscapes
Website: www.djlandscapes.com.au
Email: djscapes@tpg.com.au
Mobile: 0408 998 594
Originally from Outdoor Design Living, Edition 31