In the Australian summer the ideal place is by the pool. Here's our top three accessories for relaxing outside by the pool in luxury
Outdoor fireplace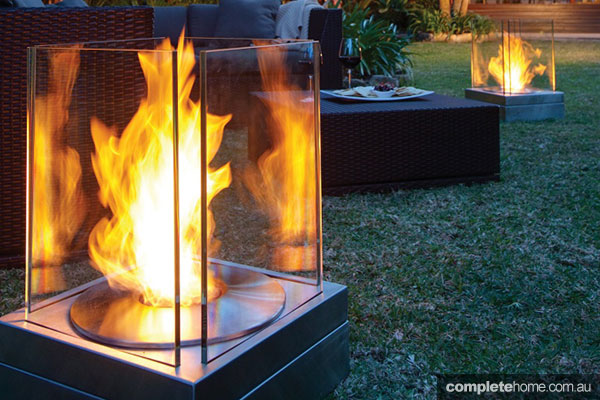 For the nights with a cool breeze, a fireplace outside is the best option. It can also be a fantastic, atmospheric addition to any pool area or alfresco dining space. Check out these gorgeous MiniT fireplaces – made from a stainless steel base and toughened glass, they're a stylish and safe addition to any outdoor area.
For more information, see the MiniT page here.
Sunlounge sanctuary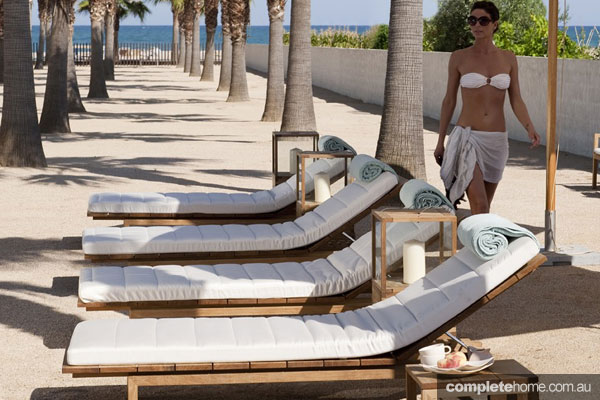 What is a pool area without a sunlounge? Whether situated in full sunlight to warm up, or in the shade, these outdoor lounges are the epitome of outdoor relaxation furniture. Featured above are the Tribu lounges, in Kos Teak – which has a beautiful, natural effect for outdoors.
To learn more, check out the Tribu page.
Light it up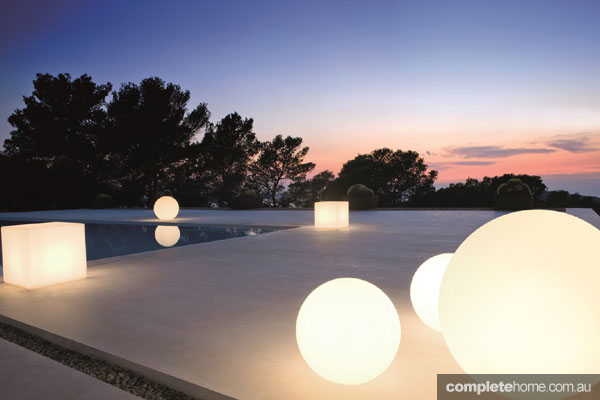 Lighting up your outdoor space is very important if you plan on making use of it at nighttime. These Manutti Firefly lights are a fantastic and unusual way of accomplishing this. Made from a weather resistant polyethylene, and available in several shapes and sizes, the Manutti lights are perfect for creating a fairytale backyard after dark.
To learn more check out the Manutti Firefly lights page.
Written by Lauren Farquhar