Embrace the outdoors because when it comes to bathing, what's in is out!
1.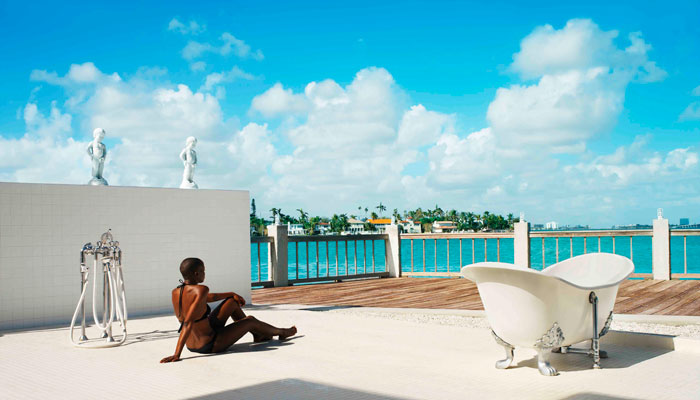 2.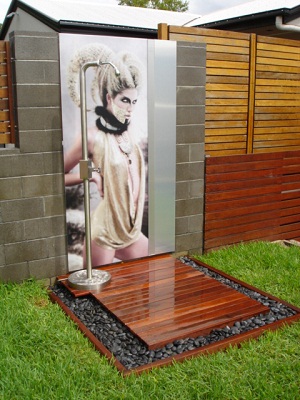 3.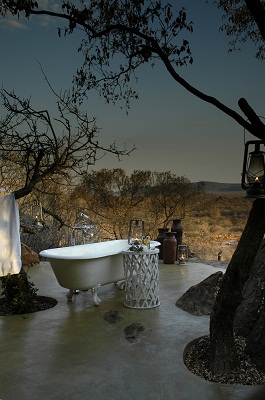 4.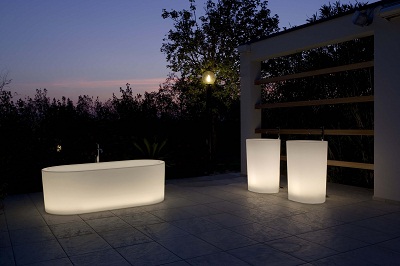 5.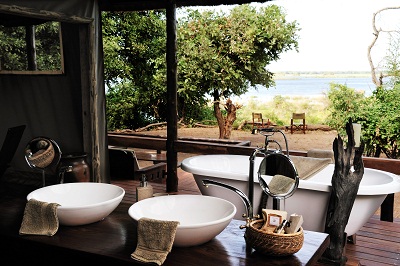 6.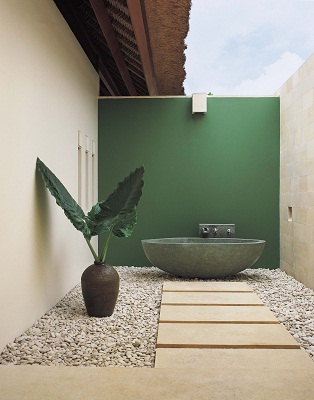 7.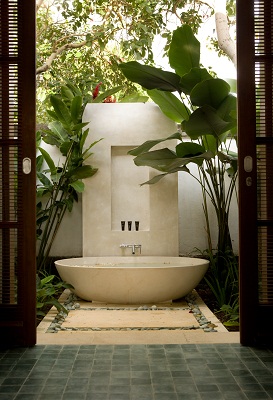 8.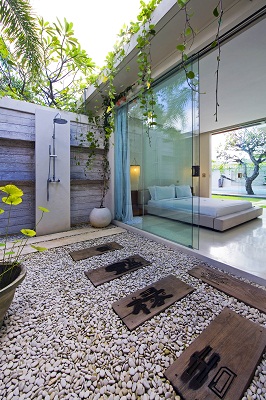 9.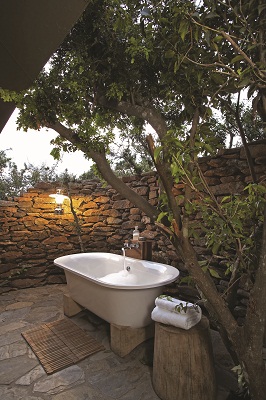 10.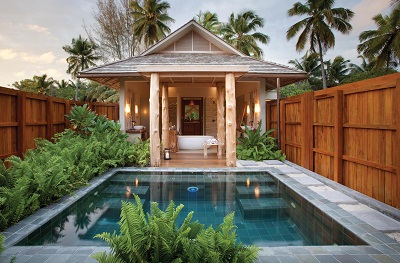 By Sarah Knox
An experience usually reserved for guests of the world's most luxurious resorts, outdoor bathing is making its way into the backyard. Whether you're an exhibitionist at heart or just want to get in touch with nature, there's nothing quite like a relaxing soak under the stars. Check out our image gallery for some inspiration for designing your own outdoor bathing area.
Top tip: Create privacy with a feature wall, tall landscaping, trellises or garden screens.
1. What could be more luxurious than taking a mud-bath at the The Spa at The Standard Hotel, Miami, Florida? www.standardhotels.com/miami
2. Printed glass, like this one from Commex Concepts, is a great option as outdoor shower splashback. Choose any design you like to create an entirely unique artwork that can double as a feature piece in your backyard. www.commex.com.au
3. Always wanted to watch wild elephants wander by while you take a bath? Even if it wasn't in your wildest dreams, it can be achieved in the honeymoon suite at Madikwe Hills Private Game Lodge on the Botswana border in South Africa. www.madikwehills.com
4 If a starry night sky just isn't romantic enough for you, OiO 100% recyclable polyethylene bath and basins from antoniolupi will set the mood with their integrated LED lighting. www.antoniolupi.it
5. A tent, a bath and sprawling African plains. What more could you need? Check out the honeymoon tent at Chiawa Safari Camp, in Zambia. www.chiawa.com
6. Apaiser's Haven bath in Wild Moss with matching feature wall is a perfect example of how to integrate colour into an outdoor bathing space, while still maintaining a tranquil atmosphere. www.apaiser.com.au
7. Karma Jimbaran Resort in Bali, Indonesia has the lush, tropical vibe down pat. You'll be wrinkled as a prune and still won't want to leave. www.karmajimbaran.com
8. If you can't find true relaxation under the outdoor shower at Chandra Luxury Villas in Bali, Indonesia, it must not exist. www.chandrabalivilla.com
9.  The Ella bath by Victoria + Albert is crafted from long-lasting and extremely scratch-resistant volcanic limestone, making it durable enough withstand the outdoors. www.vandabaths.com/aus
10. If it's not enough to spend all day by the beach, you can bathe outdoors too at the Desroches Island Beach Retreat, Seychelles. www.desroches-island.com
From Luxury Kitchens & Bathrooms magazine Vol. 11