Master residential pool builders Crystal Pools have completed hundreds of unique pool projects since their inception in 1957. Here, we reveal three of their most exceptional pools to inspire your own pool project.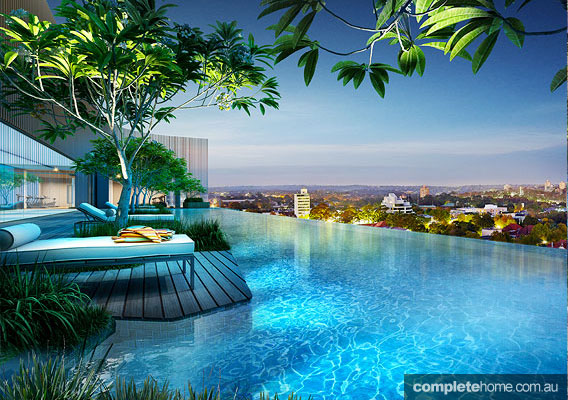 1. Skye by Crown is a five-star luxury residential resort that's planned for the hive of activity that is North Sydney. A 19-floor architectural icon that will tower above the hustle and bustle below and overlook the CBD, Skye is being built by Crown Group and acclaimed architecture firm Koichi Takada Architects, and will feature an infinity pool by Crystal Pools. Residents will float high above the city, enjoying a touch of tranquility while they take in Sydney's breathtaking skyline.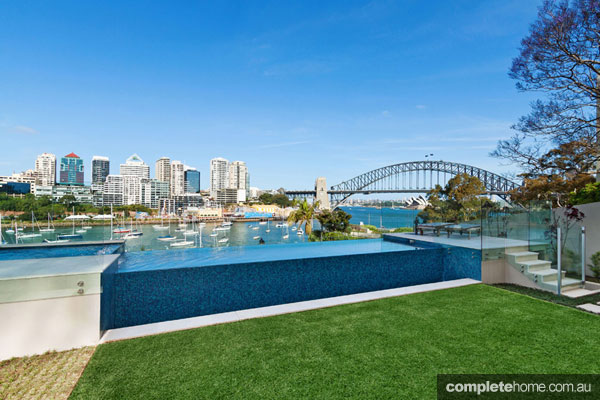 2. The 8m-by-2m glass blade pool at McMahon's Point is a prestige facility that complements an immaculate modern home.  Situated waterside with glorious views of Sydney and the Harbour Bridge, this pool has an infinity edge and features gold-flecked, blue-green mosaic tiles that give the sensation of swimming in the depths of the ocean. The maintenance of this pool is automated and remote-controlled from the house, and includes a full in-floor cleaning system: just what you need to make the most of this luxurious asset.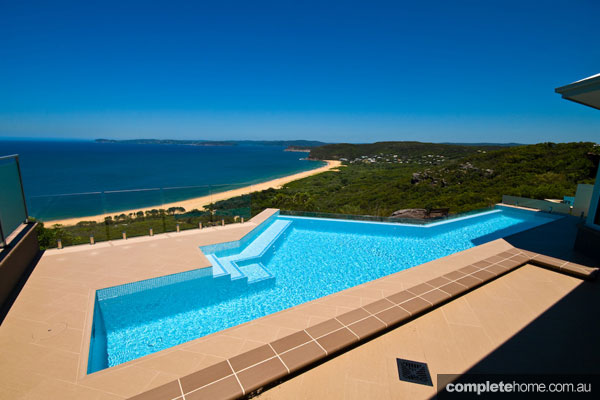 3. This architecturally designed solar-heated pool in Killcare Heights takes the cake when it comes to stunning design in a prime location. Set on a cliff-top overlooking the ocean below, the pool features a glass blade along the length of the pool to reduce wind and protect swimmers from the 30m drop below. It also includes a solar heating system to take advantage of the sun-drenched location.
For more information, see the Crystal Pools Website
Written by Danielle Kirk