This pool by Senator Pools was an integral part of the redevelopment of this semi-detached terrace in Sydney's inner suburbs.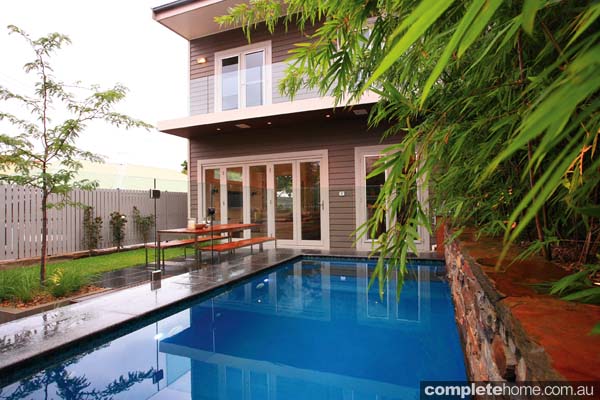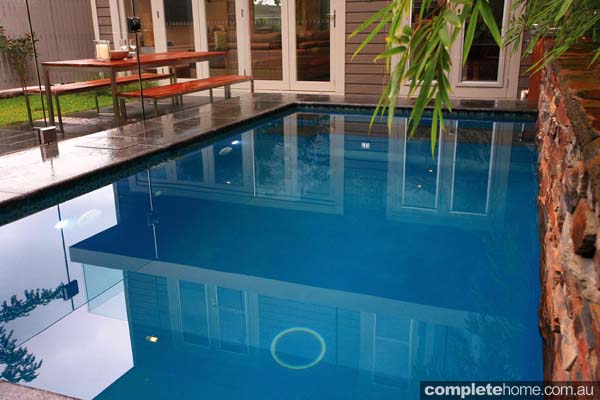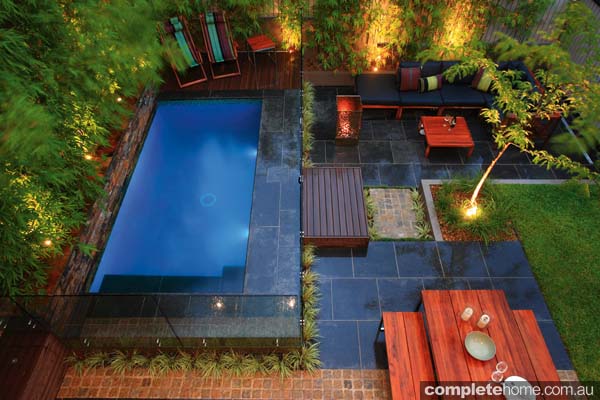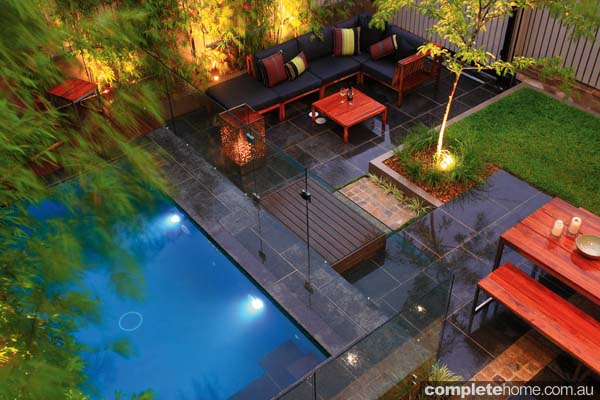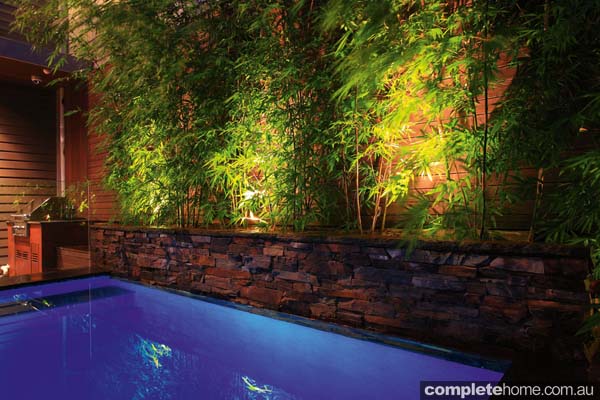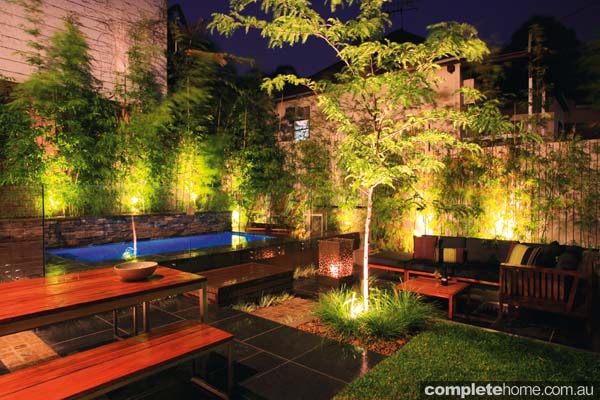 The client brief was simple: maximise the opportunities with the available space. The challenge for Senator Pools was to integrate the constraints of limited space with versatility and function.
With the challenges identified, the creation begins.
The courtyard pool measures 4m x 2m and stands approximately 800mm above finished ground level. The varying levels achieved throughout the landscape have the effect of accentuating the pool and each feature within the courtyard. The design of the landscape and courtyard was undertaken by Design-it Landscapes Pty Ltd.
The waterline is finished with a glass mosaic tile, supplied by iPAVE, while the pool interior is a Gemtex "Turquoise" blend. Lit by two Aquaquip Aquastar lights with a blue lens, the pool is truly spectacular at night.
The design of the pool incorporates an intricate cluster of steps to embellish and complement the seat and footrest arrangement, providing function and comfort for the homeowner. The seat and step are finished in the same granite paver that is laid on the concourse to the pool.
The lighting, sanitation and heating components of the pool are all integrated within the home automation system, giving the homeowner full control of the pool's operation.
The deck at the northern end of the pool is multifunctional, providing leisure space and also concealing and housing the pool filtration equipment.
Glass fencing keeps the outdoor living area feeling open and allows the courtyard pool to become a feature within itself, seen from all areas of the house and yard.
This courtyard pool is another example of elegance achieved through simplicity. The focus of Senator Pools is on quality and attention to detail. The company's platform for success is to understand the site and its constraints, as well as the client and their expectations. Working closely with the client ensures both quality and budget are maintained.
Building approximately 25 pools per year in the greater Sydney metro area, Senator Pools specialises in the construction of new concrete pools and spas and pool renovations.
Fact sheet
Pool built by Senator Pools Pty Ltd Suite 6, 7A Gladstone Road, Castle Hill NSW 2154
Phone 02 9894 9222; 0419 300 850
Email pools@senatorpools.com.au
Website senatorpools.com.au
Originally from Poolside magazine, Issue 36