Are you planning to install a pool in your backyard? Senator Pools shares five dream pool designs to inspire your build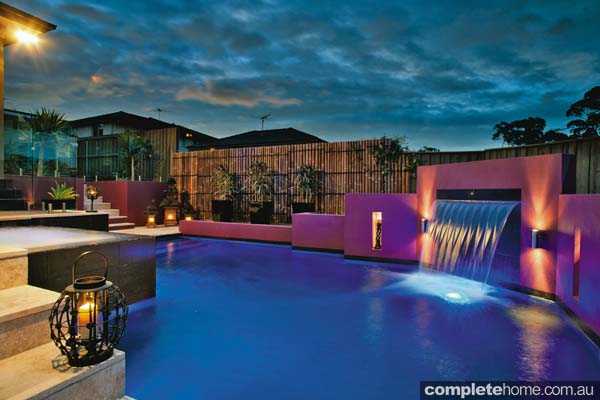 1. This unique pool and spa grabs attention for all the right reasons. It maximises the space available in the homeowners' yard while maintaining a sense of balance with all of the elements in the outdoor living area. The fuschia detail at the edge of the pool catches the eye and adds a delightful sense of fun to the sleek, contemporary design of the home.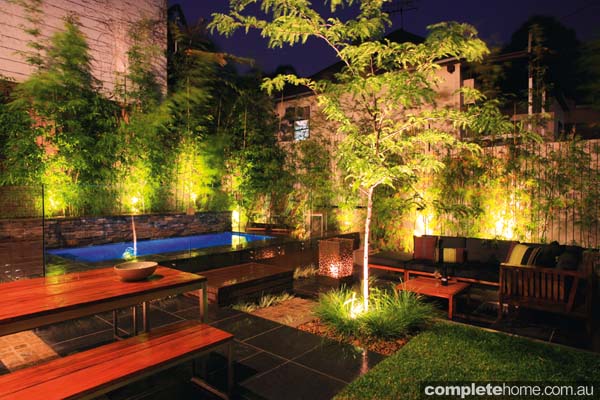 2. A hidden oasis: that's the feeling you get from this elegant yet simple 4m x 2m pool and surrounding courtyard in inner-city Sydney. The waterline is finished with a stunning glass mosaic tile and the interior is tiled in turquoise which, when lit up at night with two blue-lens lights, creates a truly spectacular effect.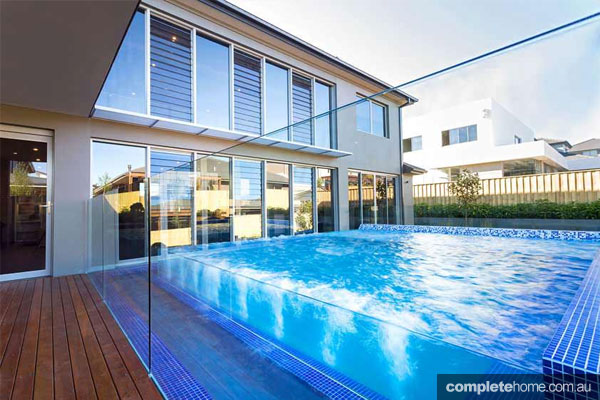 3. Frameless glass fencing creates a striking container for this breathtaking pool, which sits partially above the ground. The blue-tiled base rises to ground level and then the sheer glass takes over, creating an impressive point of difference to mainstream pools. Water flows over the glass into a moat-like trough created by the inner wall of the pool and an outer wall, both of which are covered in that beautiful, traditional mosaic tile.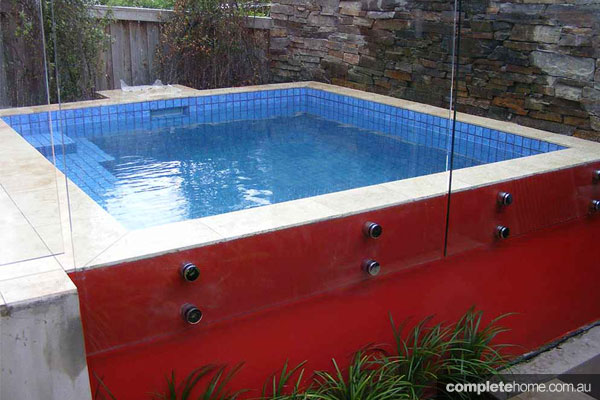 4. If you have a yard with limited space, a plunge pool like this is ideal. It's compact, it's stylish and it's all you need for entertaining and cooling off in the heat of summer. The industrial-chic design blends concrete and heavy rivets with azure blue tiles and bright crimson walls, to stunning effect.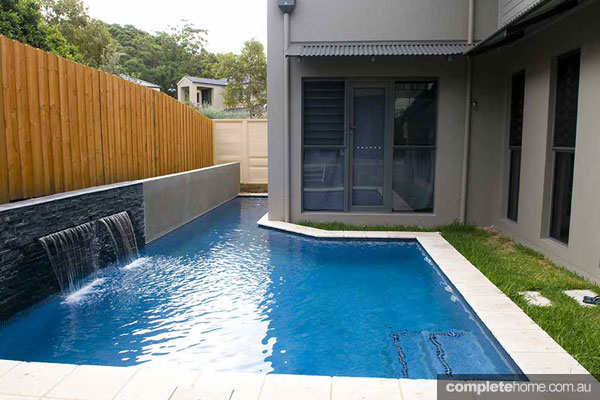 5. This clever pool design maximises the available space in this outdoor area to create a lap pool by extending a finger of the design to the full length of the yard. The slate-tiled far wall with a cascading water feature adds extra visual appeal.
Written by Danielle Kirk