The size and shape of the swimming pool is the most important element of the planning process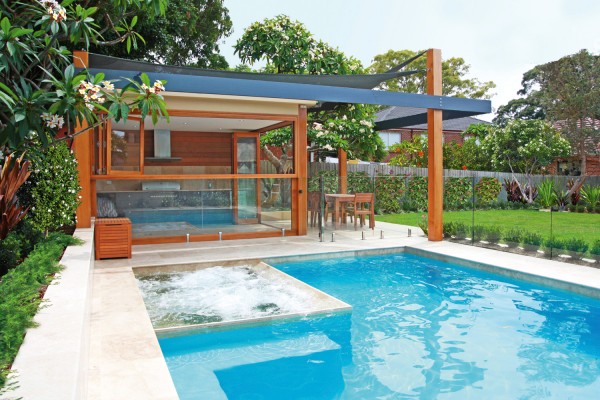 Selecting the size and shape of your swimming pool is the most important part of the planning process, according to A Total Concept principal designer John Storch. Poolside asked John what factors need to be considered before homeowners pick a design — such as the size and shape of their garden space, the function of the pool (leisure, entertainment or exercise), when it will be used and who by, as well as relevant approval processes and planning rules.
Backyard space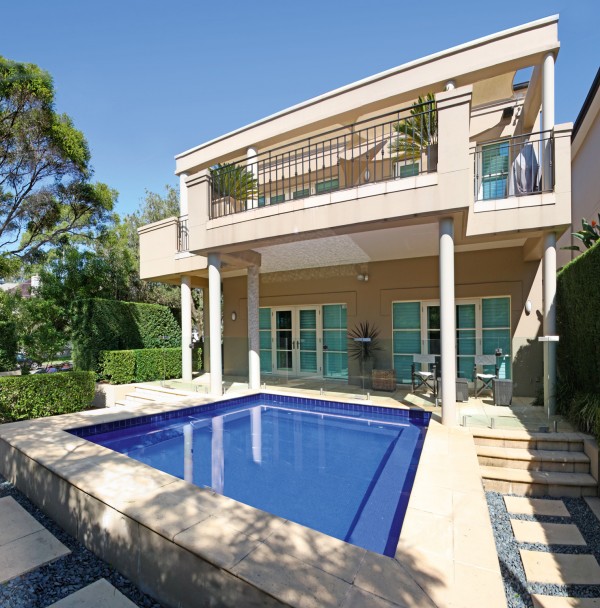 There's no sense putting in an Olympic-size pool if you have nowhere to fit the bins! If you have a yard with size constraints, you may need to consider a smaller pool that doesn't look disproportionate to your property. A big pool on a small block can look very strange and exclude other functions. Although you may choose to put up with it, it may be problematic when the time comes to resell. Analyse your property for physical aspects such as north-facing locations, sun and shade requirements, noisy neighbours or nearby roads, prevailing winds and potential views to determine not only the position of your pool, but its size and shape.
Pool users and functions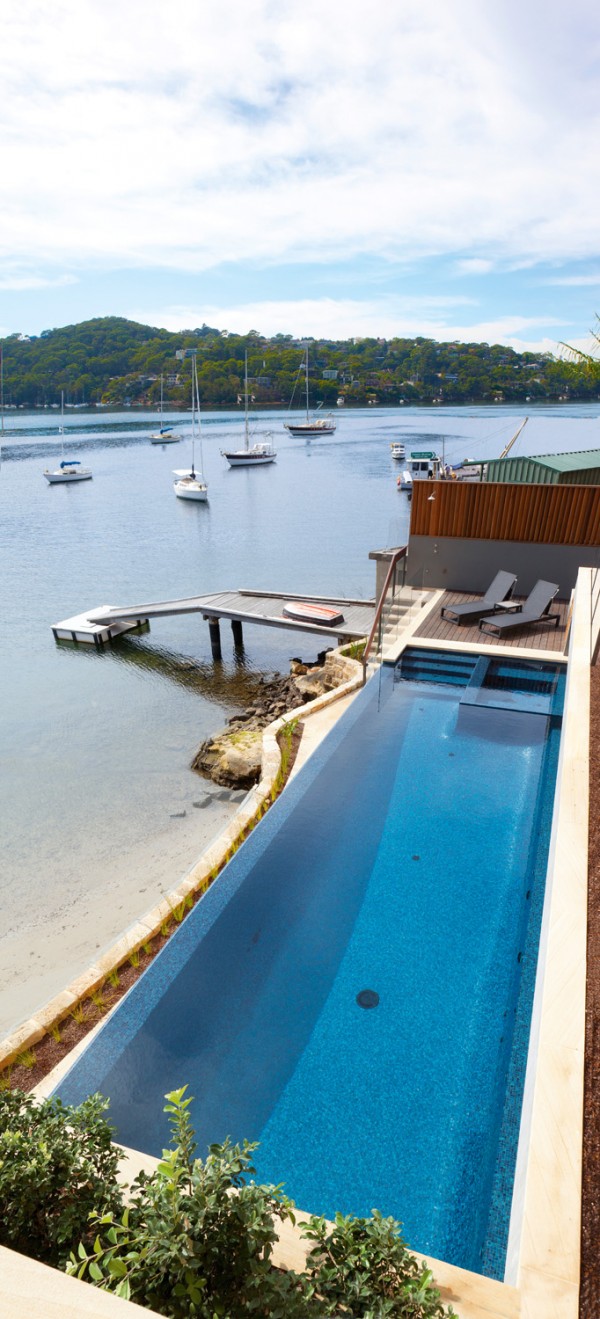 Many families looking to add a pool to their property often think they need a bigger pool than they actually do. A larger pool is only really used by families with children for a limited time. Once children get past the age where they use the pool for swimming races and games, it tends to be used by adults and teenagers predominantly for entertaining or to cool off on a hot day. If you plan to host lots of pool parties with a mix of ages, you may decide on a smaller pool with water features and large paved surrounding areas, which often get used more than the pool itself.
The function of the swimming pool is also changing amid a growing trend to use garden spaces as a fusion for indoor and outdoor entertainment, with the swimming pool being only one element of the bigger space. Outdoor rooms central to the pool are becoming very popular, integrating spas, saunas, water features, cabanas, barbecues and pizza ovens, daybeds, fire pits, and beautiful exterior furnishings for relaxing and reading.
If a pool is built for exercise and swimming laps, include a long, straight section with parallel ends for turning. The length of the pool should be a figure that easily multiplies, such as 10m or 15m, so you can easily keep track of the swimming distance. In a restricted garden space, a smaller pool with jets may be the best option for homeowners who want to utilise the pool as part of their daily workout routine.
Family dynamics and future plans
When deciding pool size, it's also important to consider your future plans for the property. Will you outgrow it in a few years and need to sell? If your current home is big enough to meet the needs of your family, now and in the future, consider beautiful landscaping adjoining the pool such as a cabana or outdoor room incorporating barbecues, lounges and fridges.
Different shapes can influence the look and feel of the pool, which is a factor not only for the current homeowners, but also for the future resale of the property. Long rectangular pools can seem large and may make a garden look small in comparison, while a different visual look can come from a freeform shape, square or even quadrant-shaped pool. While a unique pool often dictates its size, there may be repercussions for the resale of the property. For example, a contemporary round pool with a stunning red tiled interior may look great to you, but may not have the same appeal to others.
What approval requirements need consideration?
When attempting a design, make sure you have the most up-to-date zoning and building restrictions for swimming pools and outdoor entertaining areas. Zoning is primarily handled by your local council, which has authority over such issues as fencing and barriers, surface area coverage, pool depths, above-ground pool heights and set-backs. Other independent authorities may also be involved.
Locating the sewer is always important as it may be expensive to build over and thus determine the shape and location of the pool. Checking legal surveys for covenants and easements early in the process can save money later on design plans. Basix (or design sustainability) can also impact what can and can't be included, as well as the size of the pool, heater and pool cover restrictions.
Getting help
It is important to spend the necessary time, energy and money to create an environment that will last a lifetime. Consider enlisting the help of an experienced landscape architect to manage this process. Design is hard to get right and the cost of using a professional often outweighs the cost of having to rectify mistakes that may occur if you attempt the design yourself.
Images by A Total Concept
Originally from Poolside Volume 45