Use Australia's natural climate to keep costs down
If there is one thing that Australia is not short of it is sunshine. As the "sunburnt" country, Australia receives more solar radiation per square foot than anywhere else on the planet, a distinct advantage where our renewable energy sector is concerned — as well as our thriving pool industry.
No wonder, then, that solar energy is a popular attraction for the environmentally savvy and cost-conscious home and pool owner. Independent and free, solar energy is relieving thousands of Australian households of high living costs.
Peter Haddon, managing director of solar pool heating company Heliocol Solar, presents three questions pool owners must ask themselves this summer if they want to invest wisely and save.
What gives the best bang for your buck?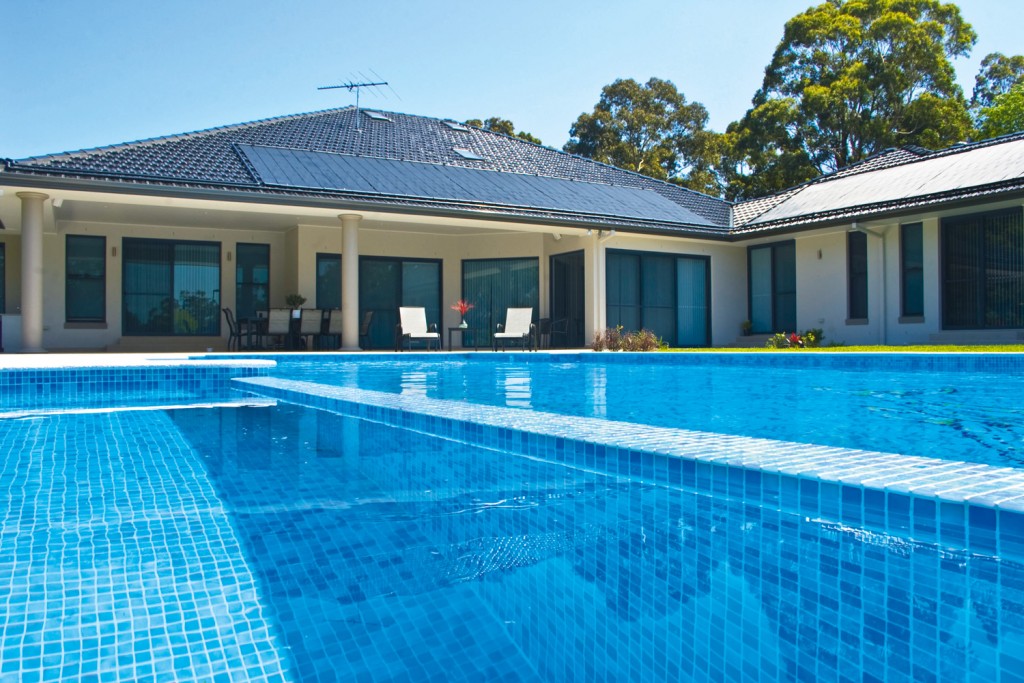 For Peter, there is no better cost saving than the right equipment. Companies like Heliocol Solar, part of the Magen ecoEnergy Group, are always bringing innovative products to market that work efficiently to increase pool temperatures at reduced costs. Their solar heating systems, for instance, are perfect for heating pools during spring and autumn without breaking the proverbial bank. Such systems minimise reliance on gas and electrical heating and reduce any other common maintenance woes that keep homeowners from enjoying their pool throughout the year.
Subject to location, seasonal variations and individual needs, solar pool heating systems can extend the swimming season by up to four months per year. In most parts of Australia this could provide you with up to eight or even nine months of comfortable swimming. In northern Australia, your season could even extend to year-round swimming.
In recent times some people have been enquiring about purchasing a PV system and an electric heat pump to heat their pool, the theory being that PV power can run the heat pump for free. "If you already own a solar (PV) system, your electric pool heating will consume a large percentage of the savings the PV system makes. Why allow that when a dedicated solar pool heating system will do it for you much more economically. At the same time, it will free up your PV system to provide power for other appliances or earn you income if you receive feed-in tariffs from sending power back into the grid," says Peter.
So even if upfront costs prohibit you from purchasing those fancy rooftop solar panels from your energy provider, solar pool heating systems like those from Heliocol are a step in the right direction when it comes to reducing your carbon footprint and those everyday costs that come with owning a pool.
How do you use your pool?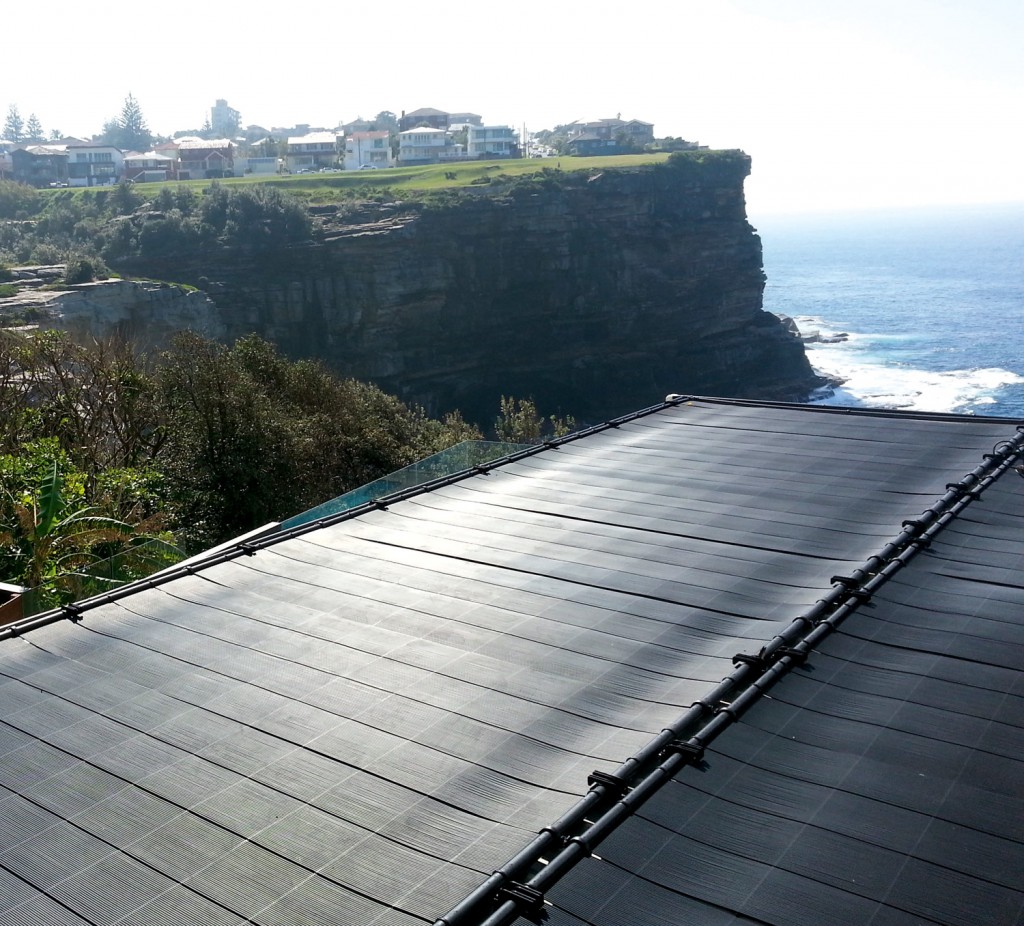 This is the most important question, suggests Peter. "Most pools in Australia are under-utilised, with pool owners often only using their pools during the three months of summer," says Peter. "During periods in spring and autumn, daytime temperatures will still encourage swimming, however pool owners often find their pools are too cold. This is because cooler evening air temperatures often drag heat from the pool during the night."
Solar systems are flexible, able to work in conjunction with existing gas or heat pump systems to provide consumers with the best of both worlds: solar heating which heats your pool for free, while gas or heat pump systems can back this up and maintain constant temperatures throughout the year.
However, pool owners need to ask themselves, do they really want to swim in the middle of winter and, if they do, are they prepared to foot the bill? "Don't be fooled by claims you can swim all year at 28 degrees with a heat pump or gas heater for a few hundred dollars," cautions Peter. "Solar pool heating systems offer swimming when people normally want to swim — spring, summer, autumn, and at a fraction of the cost."
It seems using Australia's largest natural resource is the way to go if you are looking to reduce those lifetime costs.
What exactly are the costs?
When designing a pool, it is important for those cost-conscious homeowners to consider the life expense of their pool heating system. "A Heliocol system, for instance, has low running costs, is generally maintenance-free, and has a much longer lifespan than a typical heat pump or gas heater," says Peter.
The only running cost is the power to run the circulating pump that pushes water through the system where it is substantially heated as it travels through hundreds of tiny tubes.
"And unlike other solar systems, Heliocol systems can provide 137m of tubing per square metre of surface area, which is much greater than any other comparable product on the market," informs Peter. For the homeowner, this means greater heating efficiency and thus reduced living costs over the long lifetime of the system.
For Peter, it's a matter of thinking smart and investing wisely in your home and your family life. "I love to hear comments from happy customers, such as 'that's the best thing we've ever done to our house and our lifestyle'. It's nice to be a part of a team that has become the largest of its type in the world — and for very good reason."
For more information on Heliocol innovations, visit heliocol.com.au
Originally from Poolside Showcase, Volume 24