There's nothing more peaceful than the sound of running water.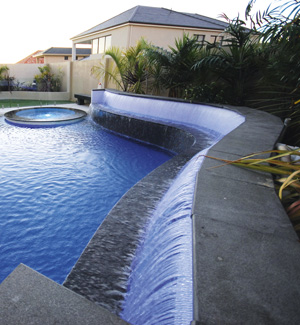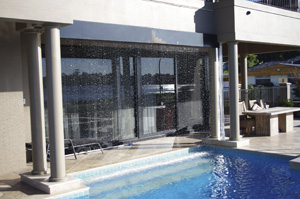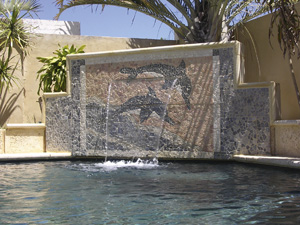 Waterblade Australia is the leading manufacturer of projecting waterfall units in Australia — made here for our Australian conditions.
The company's blades feature clear lip construction so there's no need to paint or hide any unsightly coloured lips in your pool's feature wall.
Waterblade Australia's standard product range includes projecting waterblades up to 2400mm, rain effect, fibre-optic lit, LED lit, special-order curved blades and rain curtains.
This WA-owned and -operated business, based in Wangara, takes pride in its commitment to quality and exceptional customer service. It is dedicated to serving its clients with the best products in the water feature industry across the world. Major customers include Poolrite equipment, Davey Water Products and Clearpond.
As Waterblade Australia is primarily a wholesale supply company, retail/general customers should stipulate to their pool builder/landscaper they require a Waterblade unit.