Originality is valued highly in designs – and at completehome we love seeing new and unusual pool designs. Here's a favourite three:
Roman baths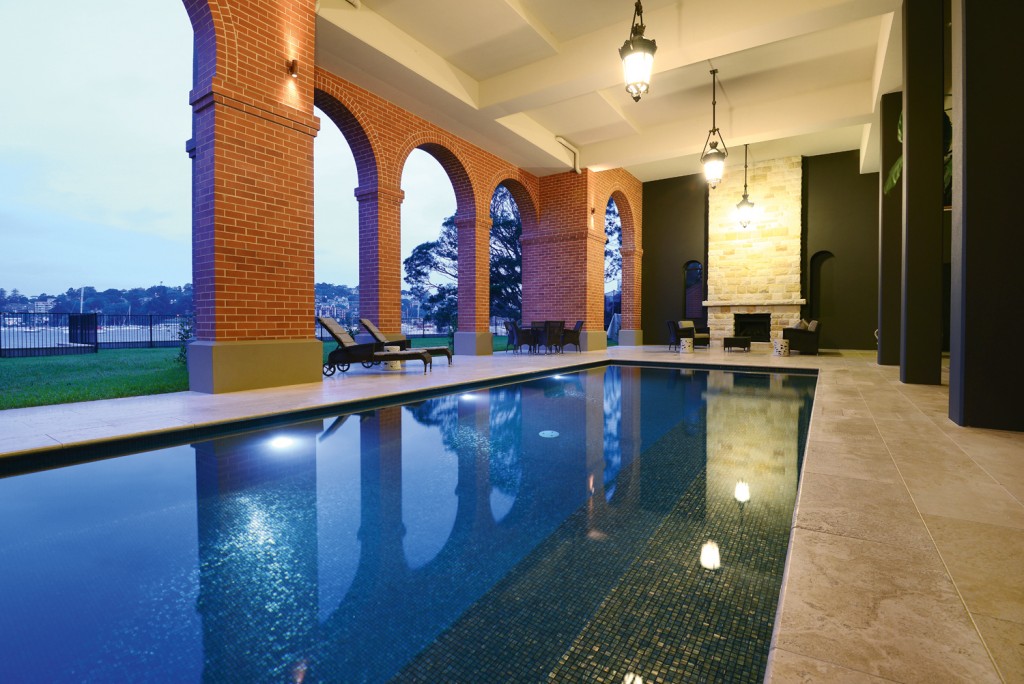 This pool mixes indoor and outdoor pools together with the design aesthetic of Ancient Roman baths.The results are fantastic – a pool where you can easily enjoy the sunlight but be shielded from cool winds. And all in ancient levels of luxury.
See more here.
Stepping stones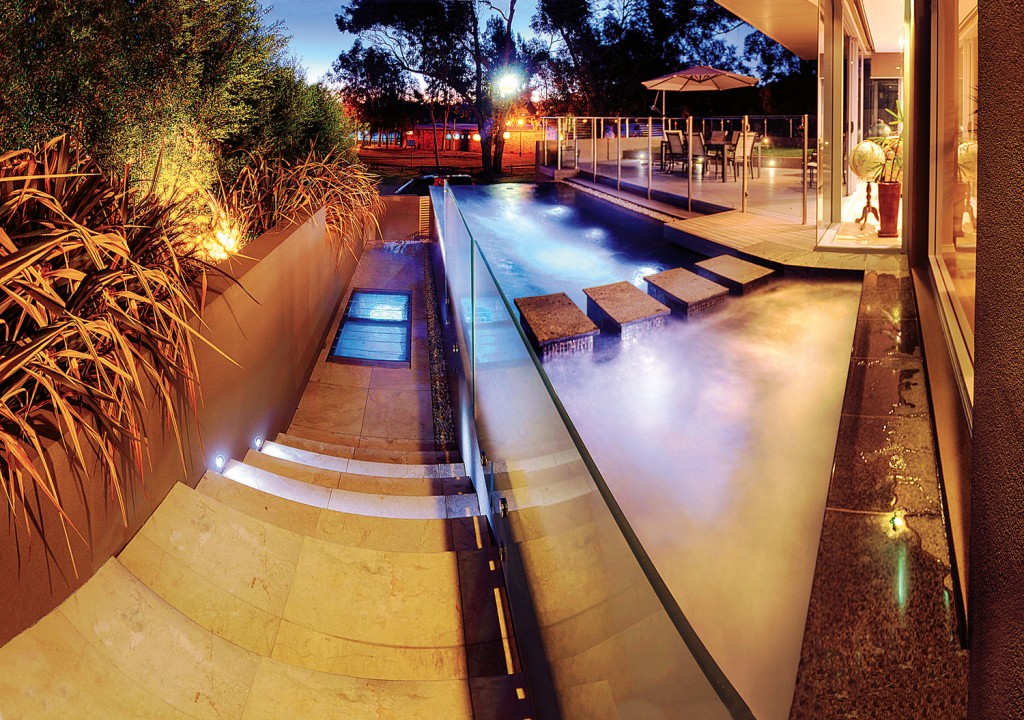 This pool was designed to fit into a small, narrow space. It's creative use of space has taken it to the next level. Incorporating a spa, and separating it with the stepping stone design, this pool creates a fantastic and functional style. We also love the materials used –  black pebble with a sapphire-blue glass bead interior and granite coping in the surrounds, all giving it an iridescent quality.
See more here.
A bridge too far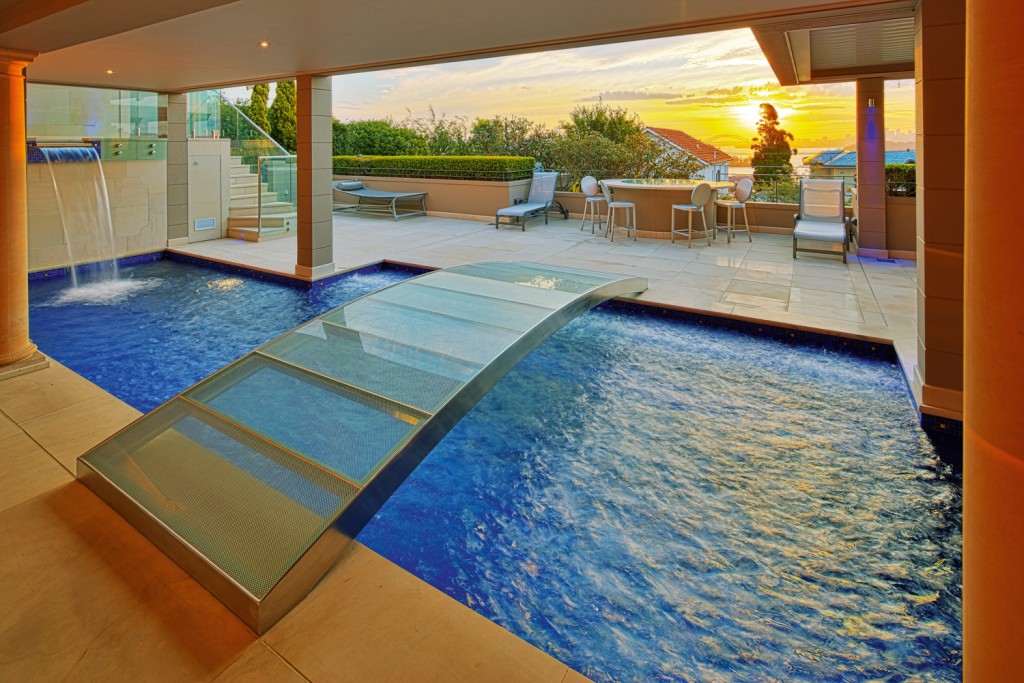 This pool uses the ground floor of the home perfectly meshing together the indoors and outdoors perfectly. Connecting it all is a clear glass bridge, crossing the centre of the simply design pool, and opening up the area to the outer entertaining space. Simplicity meets clever ideas.
See more here.
Written by Lauren Farquhar