A multi-functional space for ultimate family enjoyment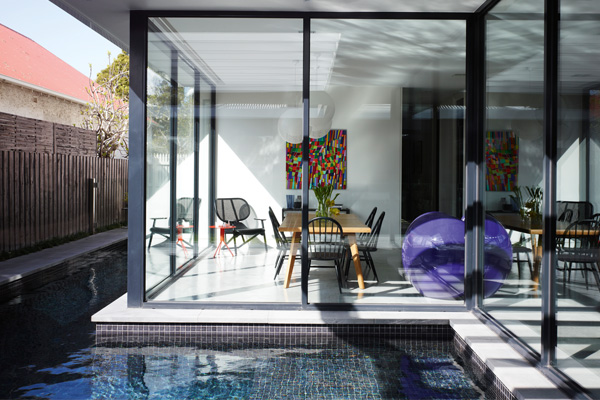 Integrated Pools by Canny worked its expert recommendations seamlessly into the client's brief to create this aesthetically pleasing masterpiece. This stimulating job had wow factor from its inception thanks to an exciting brief from a client with a growing family. The pool is uniquely positioned at the fence line, giving an impression that the backyard is bigger than it actually is, thereby enhancing the impact of the outdoor space.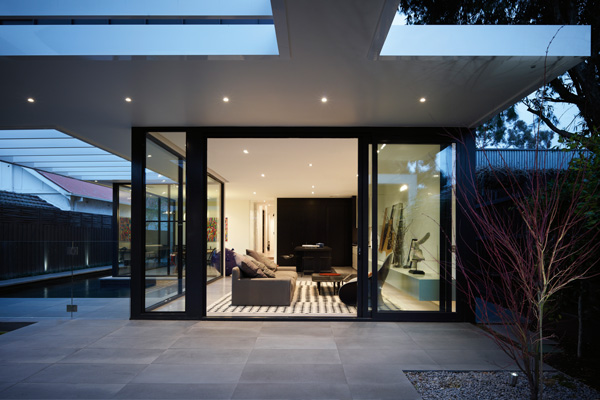 Visually, there is a flawless cohesion between the sleek, modern, black-rimmed glass facade of the home and the elegant pool with its dark-tiled border. In line with the client's desire to create a dynamic pool with enough space for the entire family, the pool is configured so there is an 8m lap pool, a large space to swim around and a spa.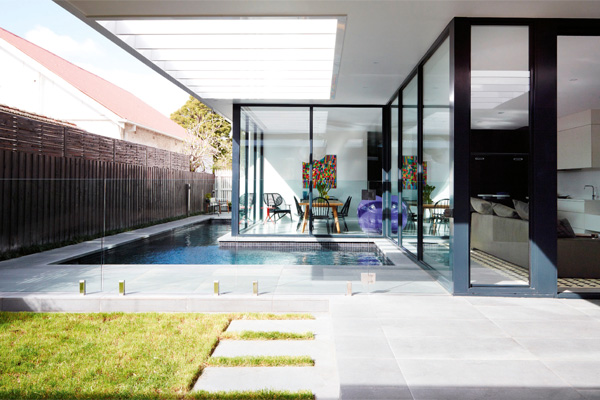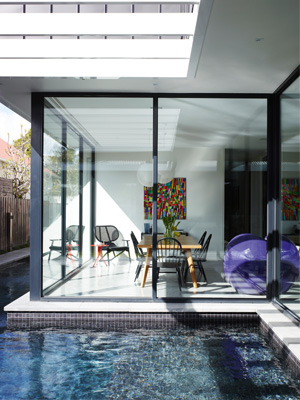 Suitable for both children and adults alike, the pool is technically first-class with variable speed pumps and Astral Viron Connect 10 — an automation system to control spa and pool heating through a mobile phone application.
The pool is perfectly integrated into the home's surroundings through the angular, modern and polished pool finish that works collectively with the residence to create a striking and interesting outdoor space.
For more information
Integrated Pools
9a Hall Street, Hawthorn East Vic 3123
03 8532 4444
info@canny.com.au
canny.com.au
Originally from Poolside Magazine, Issue 46