Modern design combined with breathtaking views makes this harbour-side pool a standout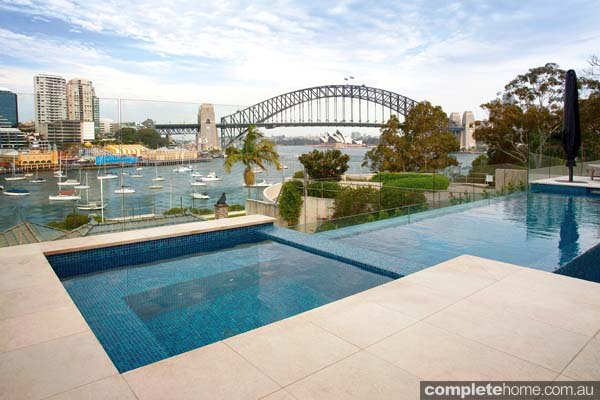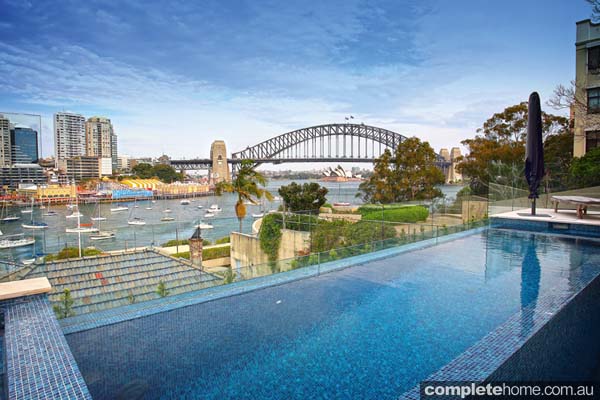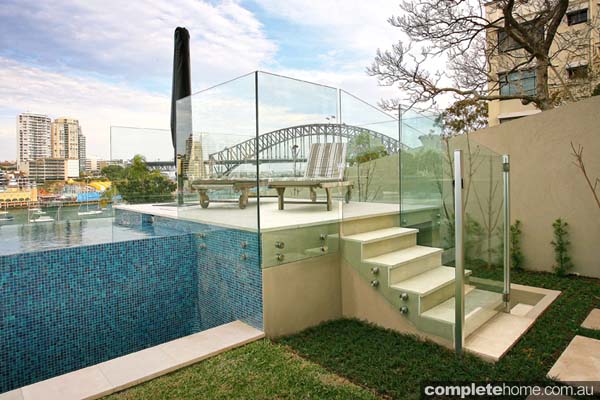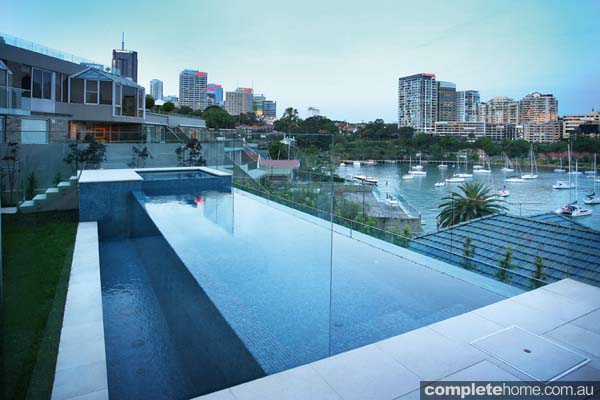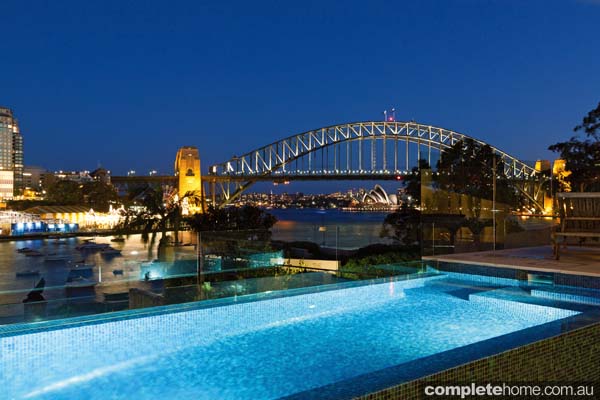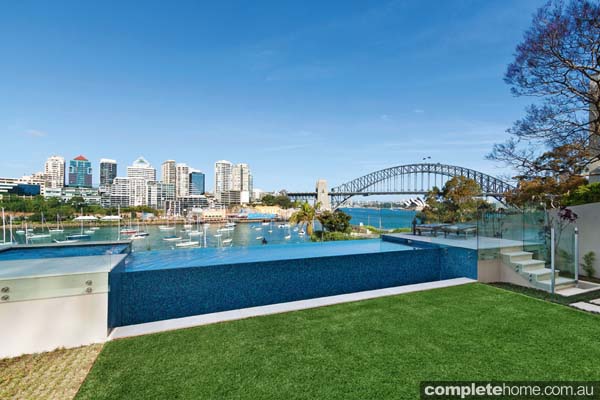 With a dazzling view of Sydney Harbour, this pool exudes the ultimate in luxury and modern design. Crystal Pools, in conjunction with the client's architect, utilised the space to ensure the breathtaking view remained the focal point of this pool.
The pool blends harmoniously into its position with use of glass fencing by Dimension One Glass Fencing, and a negative wet-edge feature to the house side. An attached spa with six stainless-steel jets and blower meets the clients' request for a space of relaxation while the 8m x 2m pool can be used for exercise. A storeroom below the pool serves to further utilise the limited space.
Aqua-quip spectrum LED lights, together with soft-blue tiles, bring the pool to life at night causing a glamorous ripple effect over the smooth water. Travertine paving helps provide easy accessibility to the pool while staying in style with the newly-renovated house.
The pool hosts energy-saving features utilising the home's existing heat exchange system, and recycles all of the water used with an auto top-up system.
Project details:
crystalpools.com.au
Filter and pump: Astral Pools matching eco pump and sand filter
Sanitisation: Astral Pools fully-automatic salt-water chlorinator
Heating: Gas-boosted heater
Underwater lighting: Aqua-quip spectrum LED lighting
Paving and coping: Travertine paving
Fencing: Frameless glass fencing by Dimension One Glass Fencing
Originally from Poolside Showcase Issue 20