This apartment in Rozelle, now renovated by Sydney Select Constructions, oozes style from every corner.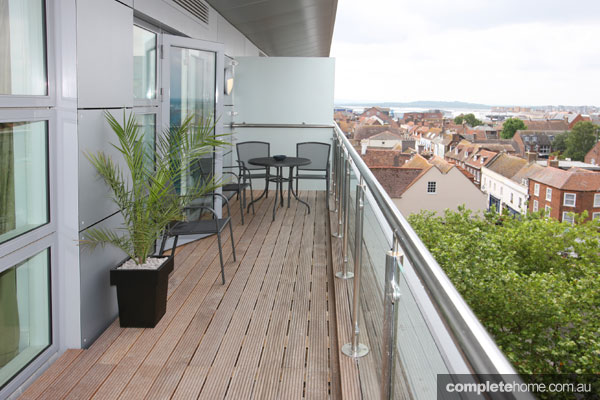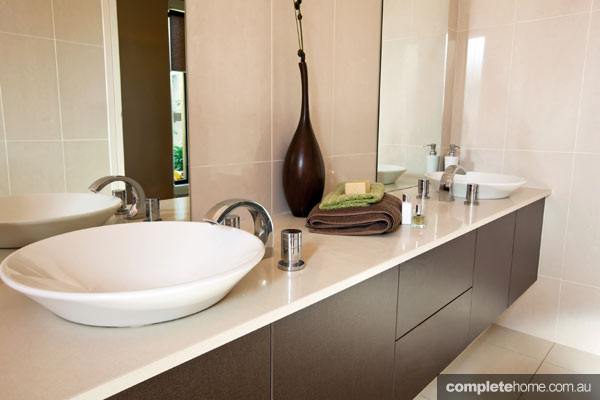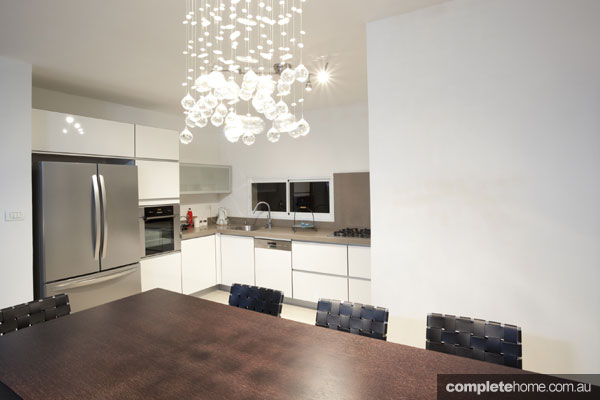 The planning in this project was impeccable; the clients purchased the apartment, had renovation plans designed and approved in the settlement period, and the works were done before they moved in. They were impressed with the result and very excited to be moving into the new home they had designed.
The balcony is truly the standout feature of this Rozelle apartment. With apartments especially, it is important for the design to accommodate the little outdoor space available, so the owners can make the best use of it. Therefore, in the renovation this balcony was completely revamped into an inviting entertaining space for the owners. A dated concrete balustrade was replaced with modern glass and stainless steel rail. External wall cladding was updated with sleek architectural lines and stained timber decking boards replaced the original flooring tiles. A privacy screen was installed to separate the main bedroom from the common area balcony. New doors and commercial style windows were installed to allow much more light into the interior living area.
The kitchen and dining area was totally remodelled into a stylish L-shaped kitchen that opens onto the dining and living areas. The main bathroom was tastefully updated in blush and chocolate tones, with a two-basin vanity to suit the couple's needs.
We love: The gorgeous and unusual light fixture used in the kitchen.
By Sydney Select Constructions