DID YOU KNOW? The year your home was built will determine how energy efficient you are.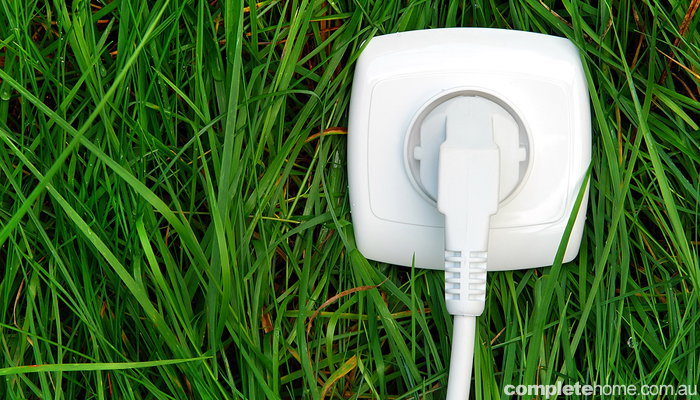 Who's experienced the perspiring cold soft drink can? It only happens in summer, when your hot hand touches the cold surface of the can. What about our homes? We all have one of sorts, but the point is we have one. We have all learnt how to make our homes comfortable. In fact, we have our spot in the sun to drink our coffee and read the paper. Some are more formal as a sunroom or courtyard, some would have a balcony or a back step, others would have a spot in the garden next to the cat or on a ledge and then there are those that enjoy their neighbour's favourite spot.
But summer is hot and this is when our love of the shade makes us flock out of the sun and look for cover with a good afternoon cross breeze. Pergolas and alfresco outer areas covered by deciduous ornamental grape vines certainly make a haven for a common summer Saturday afternoon/evening barbecue around the pool with Peter Siddle running in to bowl to Alastair Cook at the SCG on the TV in the background. You can hear Fred the neighbour cheer as Alastair waddles from the pitch after being bowled middle stump first ball. "You beauty!" we all cry across the nation.
I can't see the difference between us. We are all paying ridiculous electrical bills because most of us live in homes older than 2004 when energy efficiency started to became more apparent and a regulation.
These old homes are generally very inefficient and have reached their lifespan. Major changes have to be made that are costly to amend. The double brick homes of the '50s, '60s are good in summer but freezers in winter because there is no insulation and the thermal mass of the bricks just freezes and can't warm up.
Timber houses from the '70s '80s and '90s presented great spring and autumn homes, but are energy guzzlers during winter and summer because they require air conditioning. The residents living in these "don't be afraid of the big bad wolf" type of homes end up paying for their comfort during winter and summer. Why do you think the power grid goes down when it's a hot day? Everyone closes all the doors and windows, draws the curtains, lowers the shading devices, puts their feet up and pays for comfort by turning their air conditioning on. The power load on the infrastructure is ridiculous.
Maybe we should learn to ask "how can we be different?" Then we can start having intelligent conversations with architects, building designer and builders about the right type of window glazing, orientation, eave lengths, insulation, thermal mass location, sustainable building materials, cross ventilation and all that passive design goodness mixed in with health conscious building products which create a spicy environment for you to live in with your worms.
For more information on making your home more sustainable, visit yourfuturehome.com.au

By Cameron Rosen
From Renovate magazine Vol. 8 No. 5