Interior designer Shaynna Blaze shares her comprehensive knowledge of flooring, to help you make a choice that will suit both your home and your family.
1.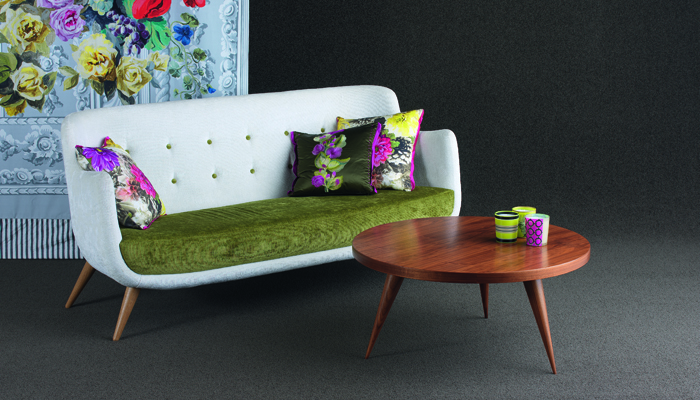 By Shaynna Blaze
There are many different types of flooring available in various finishes and price ranges. Once you begin researching, you'll realise just how important choosing the right flooring for your renovation is.
Flooring is really an investment rather than just a purchase. When I moved into my last house, I put up with the concrete slab in the whole downstairs area for two years so we could save up to buy the flooring that we not only wanted but could afford without compromising the design of the house.
High-traffic areas such as your entry, living area and kitchens are generally covered with tiles, timber, polished concrete, vinyl and, making its way back into fashion, is cork. All these hard-wearing surfaces have different grades of how much hard treatment they can take. For example, you need to take into consideration how soft the timber is and whether the surface will have a sheen — these choices will determine how much maintenance is required in upkeep as well as how hard-wearing it is.
Finishes:
High-gloss
This is one of the most sophisticated and glamorous finishes but also the hardest to work with. Any speck of dust, animal hair or scratch will show up immediately and if you have a large wall of windows the reflection of light will highlight it even more. If you want a high-gloss finish, use it on a parquetry floor that has different-coloured timbers that create texture under the sheen to help minimise the focus on anything that has settled on the surface. Use it in small areas such as entries or one room rather than a long hallway linking with a large, open living room.
Satin or low sheen
This is a very common finish because it gives a reflective sheen that brings out the richness of any surface. It's durable and will still show things that land on it but it won't be as obvious as with high-gloss finishes.
Matt
Matt finishes give a very dark look to any floor and won't highlight grains of timbers as much as a low sheen, so choose this if that's the specific look you're after. It works well with very modern charcoal and black interior floors.

Timbers
Timber floors look warm, feel warm underfoot and can change the temperature of the house. Timber floors can be solid planks fixed to the joists or can directly stick to sheets of sub-flooring, such as particle sheets or concrete. Engineered flooring has different thicknesses of veneer adhered to a substrate and then direct-fixed or floated on flooring sheets or concrete to appear as solid timber. In the hardwood range are ironbark, blackbutt and spotted gum and soft grades include kauri, radiata pine and teak. To see a full range of grades of timber flooring, go to atfa.com.au
Tiles – porcelain or ceramic?
Porcelain tiles do not have a glazed seal and the colour and texture can be seen all the way through the tile. These are perfect in high-traffic areas and kitchens because if you drop something and the tile happens to chip, whatever colour is on the surface will be seen underneath, too. These tiles can be polished or honed, which gives a natural finish like stone. Porcelain tiles have low porosity and are easy to clean and maintain but their down side is that they can be hard to lay and tilers usually charge more to do the job.
Ceramic tiles have an endless colour range as they are glazed with a coating on top of the tile, which gives an enormous variety in colour when creating an interior colour scheme. They are cheaper to produce and lay than porcelain tiles but when cracked or chipped you do see the surface under the glaze. They also tend to be colder underfoot due to the polished glazed surface.
Bamboo and cork
Cork used to have a bad name due it its overuse and the strong yellow tones used in the 70s. However, cork has taken on a whole new look and now comes in a variety of tinted and bleached colours; provides a modern, sleek look; and is available in planks and tiles that are easy to install. An added advantage to cork is its sustainable and acoustic qualities, which make it perfect for big entertainment rooms and kids' areas.
Bamboo, like cork, is made from a sustainable material, is one of the hardest-wearing surfaces and is perfect for entry halls and main living areas. The colour range of bamboo is still limited, but that's a small price to pay for such a great material.
Carpet
Carpets come in many styles. For example, they can be loop pile (ie as multi-loop pile) sisal, cord or cut-pile (ie plush, velvet, twist, shag). Ratings on carpets indicate the type of pile and its ability to withstand traffic as well as its ability to handle extended wear and tear. Ratings of one to five (with five being the highest) and a four to five are what you need for stairs and main living areas for durability. Going down the scale to a 2.5 is fine for bedrooms and second living areas. Any rating below 2.5 should only be laid in rooms won't be used often, such as guest bedrooms. The rated scale doesn't take into account how stain-resistant the carpet is, so you need to look at the type of material the carpet is made of to get the best indication.
If you're searching for something with a luxurious feel, alpaca, wool and mohair are top of the list and are also long-wearing and naturally fire-retardant. Fleece is warmer in winter and cooler in summer and has a natural water resistance. Fleece is somewhat limited in its colour variety due to the constraints of dyes taking hold of the fibres. The natural colours of alpaca are very rich and diverse are not found in the fleece of other animals.
Nylon is the most versatile for carpets and can take on any colour due to its manmade qualities. It does have a slight sheen on it due to its artificial makeup, but can also be very stain-resistant if it has been treated properly.
Wool-and-nylon combinations vary due to the percentage combination of wool or nylon. A greater percentage of wool means it will have a more natural look and you will find this type more in the twist styles, as the nylon adds strength to the wool to hold its shape.  Many years ago the nylon and wool fibres used to wear each other down, but thanks to technological advances this is now an affordable solution with good stain resistance and wear abilities.
Look at your flooring colour selection before your paint and fabric colours, as the range of colours in flooring is more limited. It is much harder to match a paint colour to a piece of timber than the other way around.
By doing your research and putting your money into good-quality flooring, you'll have a surface that not only looks good but will stand the test of time.
2.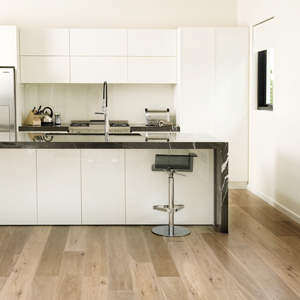 3.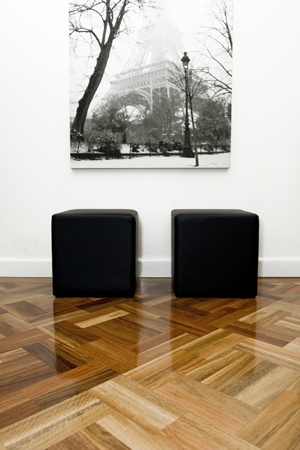 4.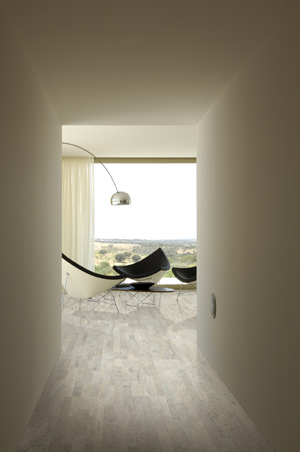 5.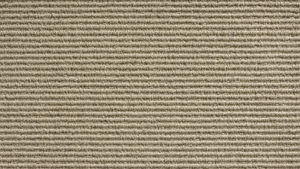 6.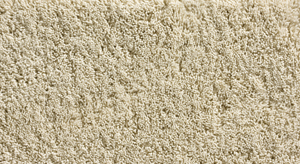 Images:
1. A low-profile cut pile such as this Pennines flora uses a thick yarn, making it a robust and family-friendly carpet.
2. Engineered flooring has come a long way over the past five years. The thickness of the veneer and quality of substrate need to be considered when purchasing a quality product. ptf.com.au
3. High-gloss finishes show a lot of imperfections, so use these in low-traffic areas to reduce the amount of maintenance to keep them looking fresh. ptf.com.au
4. Cork's warmth and acoustic qualities are helping it make a comeback in today's modern interiors. ptf.com.au
5. Bramante in Rubio is a straight sisal loop that provides luxurious softness whilst also being very durable. www.velieris.com
6. Peluche in Blaco is a deep pile rug that uses Alpaca wool to provide ultimate luxury. www.velieris.com
From Grand Designs Australia 1.2