To spend or not to spend? It's a tricky question when it applies to renovating your home. Luckily Architect Robert Harwood is happy to share his advice on where to splurge and where to save.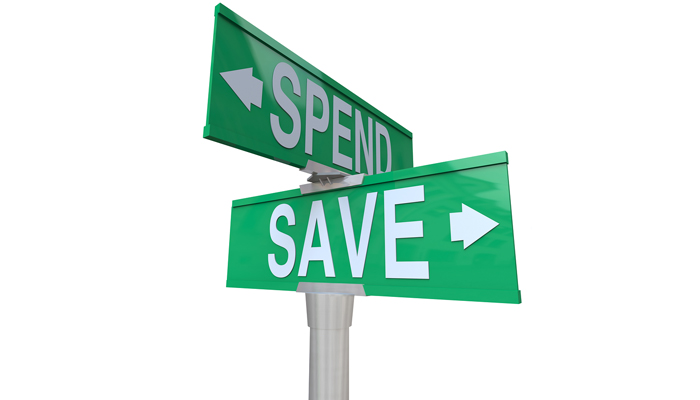 In his book 43 Principles of Home, Kevin McCloud challenges us to "ask any architect where the money on a project should go, and they will tell you that it's worth investing in 1) the bare bones of the design and good-quality construction and 2) the things you touch".
Kevin had me thinking about my own experiences of working with clients and where we chose to allocate funds for their renovation or new home. There are a few fundamental elements that I would recommend allocating a generous part of your budget to and there are others I think people can be less concerned about. What might be an expensive purchase can be forgone for an economical substitute with no real loss to the quality of the renovation.
Let's start with the front gate and/or door. It's the first thing that people experience when entering your home and if you are into first impressions, this is where they really count. A well-designed, well-built front gate and/or a tall, solid front door with a beautifully designed handle will delight you and your visitors every time they enter and exit your home.
Once inside, keep ceiling heights high wherever you can. Creating a sense of light and a quality of space with the extra 300mm involved is money well spent. If you have a staircase, ensure its design is wide and the pitch comfortable, rather than steep and narrow. I walk into so many houses where the stair tread is the bare regulation at 240mm. What you should be looking for is 260mm–275mm. Balustrades often seem to be dispensed with and instead bare plasterboard walls are used, but a smooth timber handrail offers tactile and comforting assistance for young and old.
Kevin McCloud mentions the importance of quality taps and bathware. I'd add that it's also fundamental to install a quality hot water system with a well-designed plumbing network so water gets heated and transported efficiently. This may seem obvious but it's amazing where people decide to cut corners. If you're waiting too long for warm water to arrive, you'll associate your bathroom with feeling frustrated, no matter how beautiful your bath taps are.
Speaking of tapware, be careful to really investigate what's out there before making your final decisions. Australian tapware design in the medium price bracket is far superior than 10 years ago, so don't presume that you need to spend a fortune to achieve a good level of quality. Similarly, choose a well-designed, well-made toilet to give you years of seated pleasure. It's a building fixture that truly needs to respond to the Vitruvian principles of firmness, commodity and delight.
Lighting is similar to tapware: it pays to understand what's available. Premium-quality lighting, although beautiful, can be restrictively expensive. Some research will reveal plenty of quality options in the medium-priced bracket. Investing in the lighting layout rather than the fittings is also a clever way to achieve a fantastic end result without spending a fortune on the light fittings themselves.
Some more food for thought:
Spend on
A decent paint finish – don't try and do it yourself.
A balustrade that is functional, beautiful to touch and run your hand along.
Don't spend on
Premium priced built in furniture.
Expensive carpets. Good quality medium priced options are available.
Expensive floor finishes. Good quality medium prices options are available
Intercom systems and sound systems – they're often not used enough and the technology dates quickly.
For more information, visit www.my-architect.com.au
By Robert Harwood — Architect RAIA, RIBA
Image by iqoncept/bigstock.com
From Renovate magazine Vol. 8 No. 2