Durasteel weatherboards have a real timber weatherboard appearance, yet won't crack, warp, peel, rot, split or go brittle with time.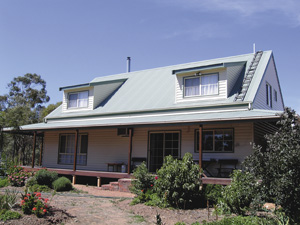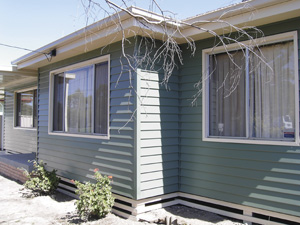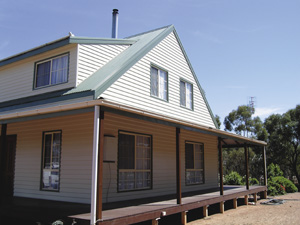 Furthermore, the boards are fire-resistant and termite-proof. Durasteel weatherboards never need to be painted and are maintenance-free.
They insulate against heat in summer and cold in winter, making it easier and more affordable to maintain a comfortable temperature inside the home. They also effectively reduce disturbing noise outside, making your home a quieter place in which to live.
The boards are lightweight, easy to apply and interlock to incorporate completely concealed fixings. The boards can be fixed in internal or external locations. The panels can be used as wall cladding, fascias, infill panels on both old and new buildings.
Roy Martin of Donald, Victoria, had his home renovated with Durasteel weatherboards in 1974 and after 35 years he says "our home looks just as good today as when it was first clad. One of the extra benefits besides not having to paint are the insulation benefits, which have helped to make our home warmer in winter and cooler in summer," he adds.
Durasteel weatherboards can add value to your home as they are visually appealing and will also save you time and money as they never need to be repainted. "The Durasteel weatherboards have saved us thousands of dollars over the years, as we never had to paint," states Roy.
A full range of 18 colours are available to choose from.
Company profile
Durasteel has been manufacturing Durasteel weatherboards for more than 35 years. The team is committed to providing their customers with a strong weather-resistant product along with quality service.