Whether you're renovating your home or building a new one, interior surfaces play a huge part in how your home looks and feels. Gunnersen share with us the top trends in panelling, flooring, benchtops and more.
1. Who would have thought OSB – Oriented Strand Board to you and me – could look this good? The creative use of this economical material has truly transformed this apartment.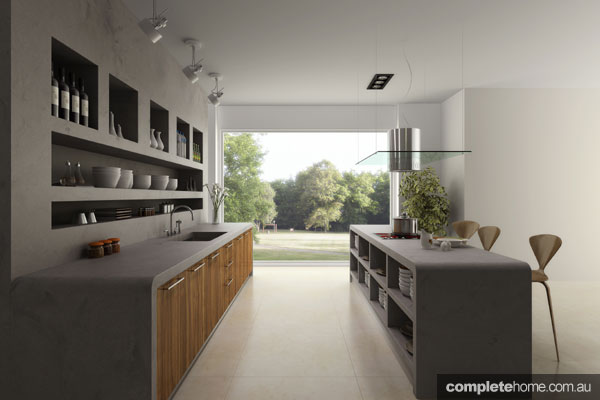 2. The concrete look in your kitchen? Yes, it looks industrial, and, yes, it looks amazing. This project has used a hygienic, easy-to-clean solid surface from the HI-MACS Concrete Collection in Pantheon.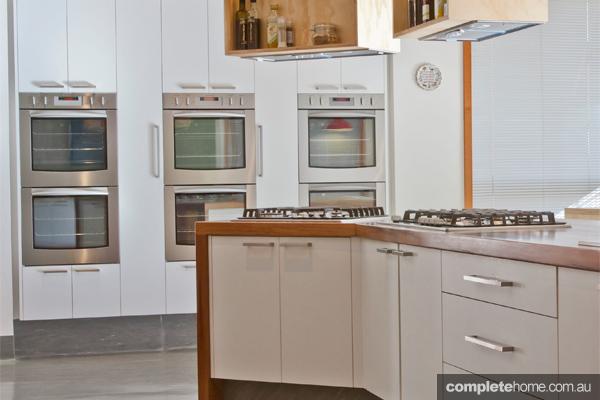 3. Go eco with Verve. Verve was specially selected for the cabinetry in the Ministry Of Food Kitchen (Jamie Oliver) for its environmental credentials. The E0 substrate is made from Forest Stewardship Council (FSC) certified wood sourced from sustainable plantations with low formaldehyde levels and contains low VOCs (volatile organic chemicals), contributing to better indoor quality. Oh and, did we mention, it looks amazing?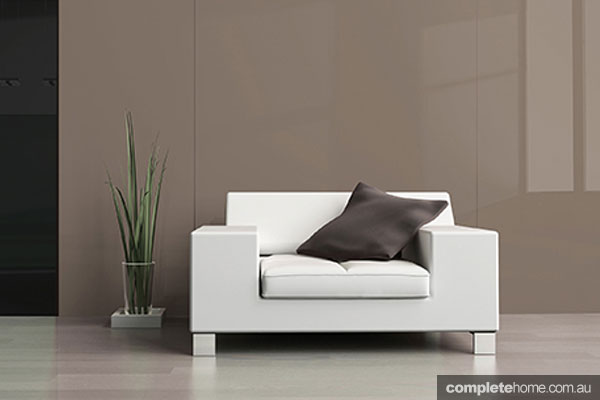 4. High-shine colour-pop panels just scream style and they're extremely easy to install. Glaze Panels are specifically designed for commercial and residential use, giving a high gloss finish without the installation restrictions and high cost of glass.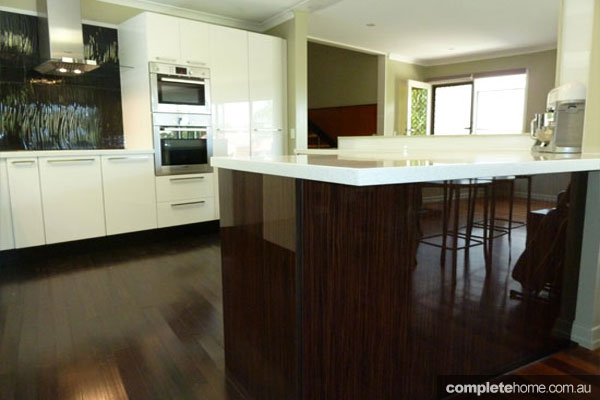 5. Luckily, there is a place for gloss in your home, and that's with this amazing high-gloss timber board from Designergloss. Stunning for bathroom and kitchen cabinetry, this cost-effective material is durable and extremely easy to clean, too.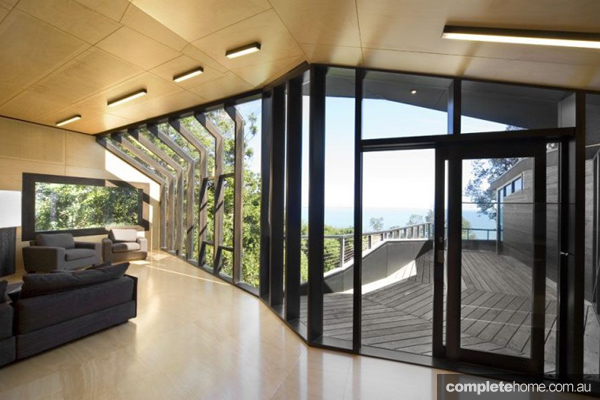 6. Create a warm inviting interior using DesignerPly with the natural beauty of timber. DesignerPly complements any colour scheme.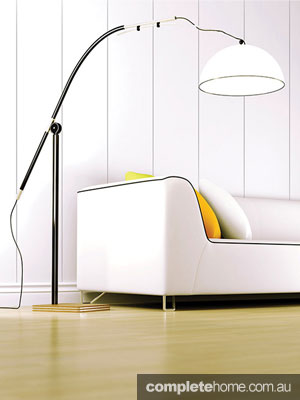 7. Bring a bit of retro into your home design with this timber wall paneling by easycraft. It's easy to install and extremely durable, and it can bring a taste of tradition to your home – even if you style it in a contemporary way.
For more information check out the Gunnersen website.
Written by Danielle Kirk