This spacious kitchen has two of everything and workspace for the kids as well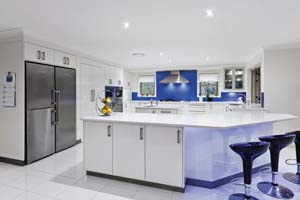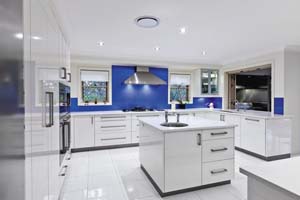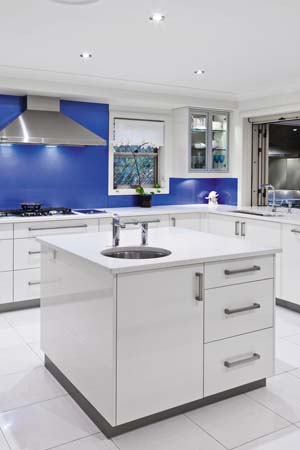 With a large, active family, the owners felt it was time to build an extension on a grand scale. The existing kitchen was in a state of disrepair and simply too small to accommodate the family and their friends comfortably, so the owners called on the design team at Dana Kitchens to come up with a solution.
The owners love to cook and entertain, so two ovens, two sinks and ample bench space were essential. The kitchen needed to be robust, functional and practical, so it was constructed from elements known for their durability and longevity in order to withstand the bumps and jostle of family life.
The kitchen was designed with two separate work islands and sinks to allow more than one cook at a time to work in comfort. The second island was created specifically with the children in mind; small cupboards on the outer side of the island are solely for the children's use and storage.
Given the close proximity of the outdoor barbecue area, it was essential to have the two areas harmonising to minimise any sense of separation. A servery was installed connecting the barbecue area to the kitchen, allowing easy transition from indoors to outdoors.
The vibrant blue splashback couples with clever lighting in the island bench to make the kitchen sparkle. A large butler's pantry is discreetly hidden from the kitchen and was essential to accommodate food items purchased in bulk, as well as a second fridge and freezer.
This functional kitchen has been built to withstand the punishment of daily use while maintaining its clean, tasteful appearance. As with any family kitchen, this area is the hub of the home and it has been specifically built to make everyone feel welcome and leave with a sense of enjoyment.