Utilising a small corner of a back garden, this design by Mike Harris of Crystal Pools has tranformed this section of the property into a fabulous new entertainment area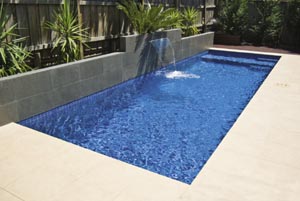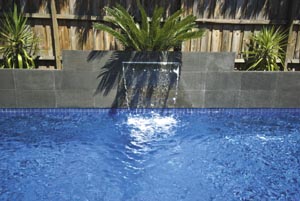 The fully tiled plunge pool was built by the team at Crystal Pools, with the inclusion of a stunning soft waterfall as a water feature, which along with the detailed fence and garden, conveniently hid the retaining wall required for the construction of the pool.
With the gentle sound of soft running water, the pool offers a resort feel, creating a pleasant environment for visitors and clients throughout summer. Thanks to the solar heating installed to warm the pool on command, the pool can also be used in colder months.
The team at Crystal Pools believes in catering to the exact needs and budget requirements of its clients, with consultation throughout the entire process — from designing the pool and choosing its location to ensuring the right finishes are selected to complete the project.