At every turn there is something new to discover in this natural wonderland landscape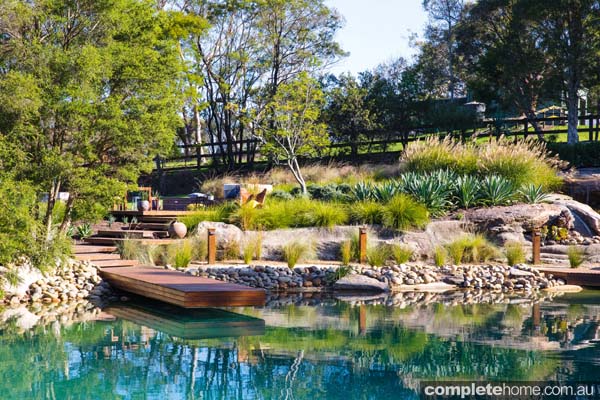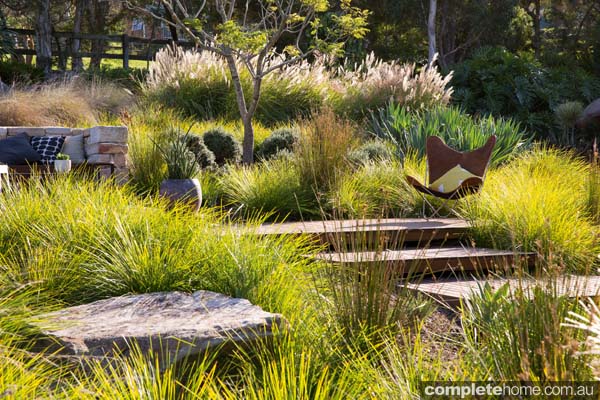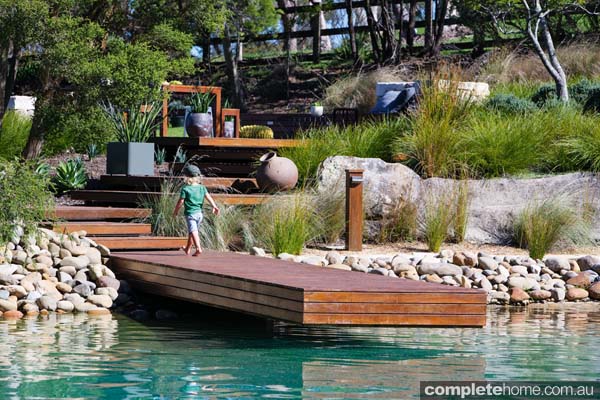 Considered but not contrived. Relaxed yet thrilling. This unique landscape blurs the divide between an existing exotic garden and its natural bushland surrounds.
Says designer Matthew Leacy of Landart Landscapes: "This was a very exciting project as the clients are adventurous and trusted Landart's ability to provide a beautifully crafted landscape. Funnily enough, the initial consultation was for planting suggestions but once I explored the acreage site I soon realised its potential and that a lot more work would need to be done to improve the function as well as the aesthetics."
The swimming pool is the centrepiece of the design. Actually a large dam, it was designed to catch rainwater from this and surrounding properties. "Because the pool was so big we designed a cantilevered boardwalk that spanned about 8m into the water — this links the surrounding deck platforms to the pool," says Matthew. As the base of the pool could not be penetrated, the cantilevered structure was made of steel, craned into position, tied into the existing bedrock and then clad with timber.
Creating a direct thoroughfare down the central part of the property, large Australian hardwood spotted gum step landings were created to lead you to a large deck and then on to the poolside platforms. This deck has a bench seat, nestled into a sandstone ballast wall, for lounging and taking in the view of the surrounding bush and the rest of the property.
Given the size of the property, a lot of plants were needed. Says Matthew: "Choosing small plants that would grow quickly to combat weeds and cover the soil was essential to keep costs down. We also had to consider how best to tie the new garden into the existing exotic garden and the native bush surrounds."
Mainly native ornamental grasses, complemented by some succulents and exotics, were used. This included a 300-litre jacaranda that was craned in to shade the deck. Landart also designed a lighting scheme, which included bespoke hardwood timber light bollards, that turns the entire area into a magical nightscape.
Project details
Landscape design and construction by Landart Landscapes
2/68 Tulloh Street, Willoughby NSW 2068
Phone (02) 9958 0462
Email info@landart.com.au
Website www.landart.com.au
Photography by Jason Busch