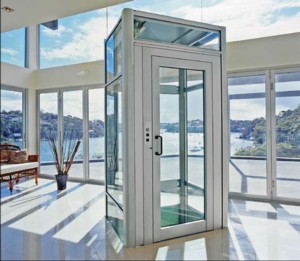 Nicholas & Alistair is a fabulous and expansive showroom housing exceptional vintage design pieces, situated in a gorgeous 100-year-old building in Abbotsford near the banks of the Yarra River.
Nicholas Mesiano and Alistair Knight, on the other hand, are partners in business and in life, with backgrounds in interior design and fine arts and an eye for good design. Having met through a mutual friend in 2001, it wasn't long before their mutual passion and views saw them working together. To ensure the very best and unique designer pieces make it to their showroom, the pair makes frequent trips abroad and recently returned from a two-month buying expedition in Europe and America. According to Nicholas, "The majority of our year is spent overseas buying. Over the years we've worked hard at establishing important connections in both Europe and America, and through a network of private collectors we have been able to gain access to some of the most desirable pieces of furniture and art."
Alistair affirms that although they have a strong affinity with both Italian and American design, when it comes to arranging the showroom, they prefer to combine objects according to their own aesthetics. "We often take inspiration from the pieces themselves," says Alistair. "We like to keep the showroom fresh, eclectic and interesting. I feel we achieve this stylistically through the juxtaposition of colour, dimension and textural elements." Nicholas adds, "A large space really allows us room to play with the arrangement of our pieces, and to display each item of furniture in a context that we feel best enhances its aesthetic qualities." When analysing the popularity of certain pieces, Nicholas has found the local industry has loosened up its approach to interior design. "Our private clients and the interior designers we work closely with are continually requesting the more unique pieces to mix with or enhance their contemporary environments," he says.
As it turns out, the more unusual, the more desirable! With the development of Nicholas & Alistair, the design-savvy duo has found themselves in the unique position of being able to offer an ever-evolving, exclusive range of products from a variety of artisans and craftspeople. Alistair sums it up by saying, "We are not constrained by era, style, or country of origin. The only pre-requisites are quality and sophistication, which allow us to service the local market with complete individuality."
For more information visit www.nicholasandalistair.com