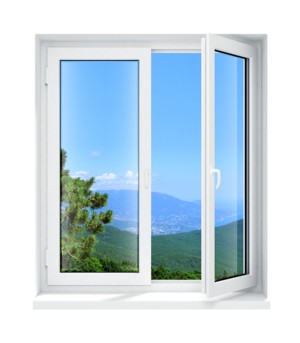 The driving force behind the spectacular growth of Architectural Window Systems Pty Ltd (AWS) is a blend of dedicated personnel and cutting-edge architectural designs

Architectural Window Systems Pty Ltd (AWS) is half of the powerful Australasian windows and doors manufacturing group that includes New Zealand's largest aluminium window and door supplier, Architectural Profiles Ltd (APL). Both companies are privately owned and share more than 40 years experience in aluminium window and door design and manufacture.
AWS had its inception in 1995 when it launched the Vantage residential brand of aluminium joinery into the Australian Windows and Doors sector. The custom-made element was a powerful attraction, offering flexibility in window and door sizes and colours not seen before in Australia.
The manufacturing culture was imported from the sister company in New Zealand (APL), which has dominated the New Zealand windows and doors market with a blend of designer residential and commercial aluminium suites.
Within the Vantage brand, AWS has developed many designer suites for the residential sector, including bi-fold doors and windows and large sliding doors with vast expanses of glass. A feature of the designs is that all are tested to ultimate destruction, which is the top end of performance for strength and water resistance.
The introduction of the Vantage Magnum™ ranges of windows and doors gave the consumer huge choice in design, colour and custom sizing for residential applications, but utilising 100mm frames that were traditionally the domain of commercial systems.
AWS extrudes aluminium in Dandenong, Victoria, and has a fully integrated powder coating facility on the same site. AWS supplies over 125 Vantage fabricating businesses across Australia and is the largest custom made aluminium windows and doors supplier in Australasia.
The AWS business has a proud history of designing and supplying inspirational window and door systems with very clever performance features built into the designs. Early 2008 will see the introduction into Australia of a full range of window and door systems incorporating the Thermal Heart™ technology, which delivers high-performance thermally broken framing systems. These have been supplied in New Zealand via APL to great acclaim and will now be offered to Australia via AWS.
With energy conservation and thermal performance being the industry's responsibility, AWS is confident that this offering will be enormous for the aluminium window and door industry and the Australian consumer.
For more information
The Vantage showrooms are the envy of the industry. To access the location of your local supplier please visit www.vantagealuminium.com.au.