A commitment to providing the highest-quality custom homes at affordable prices has made Solar Solutions an industry leader.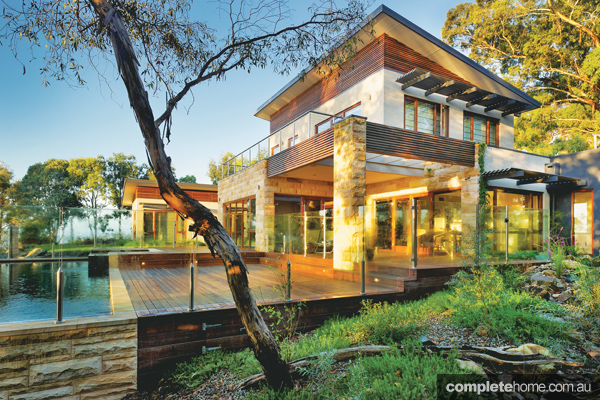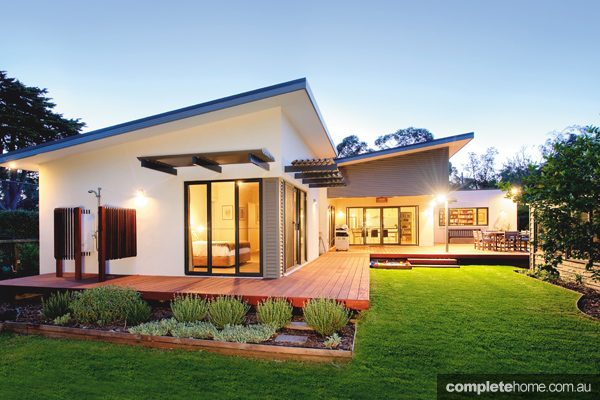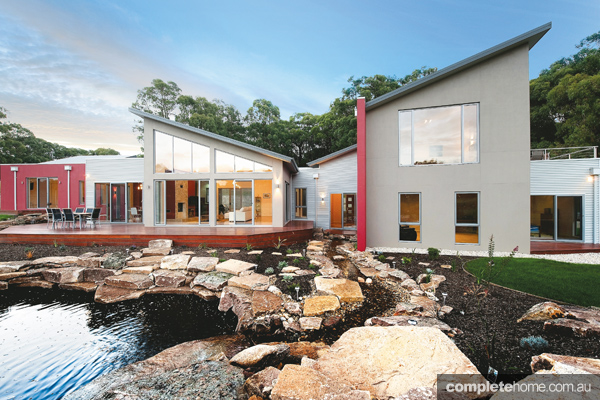 Solar Solutions Design specialises in designing homes to suit both the chosen site and climate. It is the company's approach to design and customer satisfaction that has earned it recognition at the 2011 Victorian HIA CSR Housing awards.
Director, Darren Evans, was awarded Residential Building Designer for 2011, an award that he has been accredited with for the third time in five years. This award highlights his commitment to clients and success through energy-efficient sustainable design.
Solar Solutions Design was also honoured with the Best New Residential Building of 351-450m² at the NSW Building Designers Association 2011 awards. The company can incorporate energy efficiency into any house design without compromising on style. The main focus is to ensure your new home achieves the highest energy rating possible to suit your site and brief. Each individual design begins with a thorough site investigation, taking into account your local climate and the surroundings. Solar Solutions then designs your new home, combining passive solar design principles, and appropriately selects materials to create a healthy home that will be naturally warmer in winter and cooler in summer.
The stunning home featured is Solar Solutions' newest showpiece, epitomising energy-efficient, stylish design. Located in the heart of the Yarra Valley, this secluded property boasts captivating views and is surrounded by an abundance of native vegetation. Designed to suit the site and client's brief, this cleverly zoned, light-filled home provides comfort all year round. It exemplifies energy-efficient design with an emphasis on reflecting and respecting the natural environment and site conditions. The colours and materials selected for the home complement the surrounding area, resulting in an unobtrusive design that flows seamlessly into the landscape. This magnificent home is a leading example of the possibilities of the current six-star requirements.
Each house design by Solar Solutions is individual and aimed at the style the client prefers, be it contemporary, country or coastal. The company's award-winning 3D visualisation techniques ensure there are no surprises on the site. Clients can view the home, select colours and "walk around" their new home before it's even built. This process helps clients visualise their new homes and enables builders and councils to understand the designs.
Planbook range
In addition to the custom-design packages, Solar Solutions Design offers a series of planbooks containing homes to suit varying site conditions, from restricted suburban blocks within the Eco series to more rural and holiday-style homes within the Planbook Bundle. These books can be ordered directly from the website.
Company profile
Solar Solutions Design is a multi-award-winning company that has been in business for more than 20 years and specialises in energy-efficient and healthy home design. Solar Solutions' homes are custom designed to suit the land and the local environment. The company can also provide clients with high-quality building products at less than trade rate.
Contact details
SOLAR SOLUTIONS DESIGN Suite 2, 199 Stud Road, Wantirna Vic 3152
Phone (03) 9801 7247
Fax (03) 9801 7707
Email inforequest@solarsolutionsdesign.com.au
Website solarsolutionsdesign.com.au
Originally from BuildHome Victoria magazine, Volume 44