Strong, sustainable and eye-catching — what's not to love about bamboo flooring?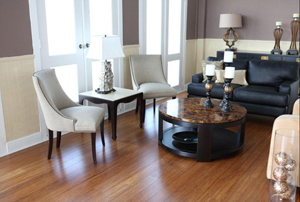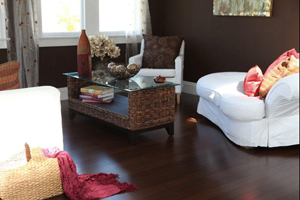 Adding style and elegance to any floor, Genesis bamboo flooring is popular with homeowners Australia-wide. Made from one of China's hardest bamboos, Mosa from the Genesis range by Proline Floors is an outstanding alternative to Australian hardwood flooring.
The subtle and intriguing colours in the Genesis range mean anyone can turn their living space into a contemporary oasis. Strand-woven, the Genesis range is twice as hard as vertical or horizontal bamboo flooring and 140 per cent harder than Tasmanian oak.
"Genesis is Australia's leading strand-woven bamboo floor," says Proline Floors' director, Paul Rozen. "Not only is the harvesting and production process certified as sustainable, it's the only bamboo flooring sold in Australia that is formaldehyde-free."
As the number-one flooring solution in Australia, the Genesis range is perfect for the modern Australian family. All nine stunning tones of the Genesis range are coated in a German-engineered, water-based and solvent-free finish with an aluminium oxide layer to protect it from muddy boots and shoes.
Fastened together with the world's best patented Clic system, the Genesis bamboo flooring range's installation is quick and easy. Applying constant tension, the Clic system will pull the boards together, ensuring any large gaps or holes are quashed and ensuring your family's safety.
Easy to maintain, the Genesis bamboo flooring range is eco-friendly, sustainable, insect- and moisture- resistant and, above all, durable.
Genesis bamboo is FSC-certified and has one of the lowest formaldehyde emission levels of 0.02ppm (parts per million). "Low-end flooring, even made from materials that you expect to be 'green' can be manufactured with adhesives that emit high concentrations of formaldehyde," says Rozen. "Because the real danger is in the manufacturing process, it's a mistake to assume something is eco-friendly because it is made from an eco-friendly product. Before you make a decision to buy, make sure you get all the facts."
A family company, Proline Floors has been in the Australian flooring industry for more than 30 years and its products are sold in more than 300 stores.
For more information, visit genesisfloors.com.au