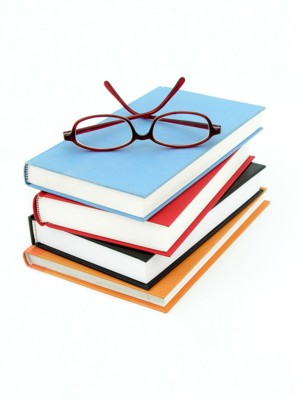 GET YOUR HOUSE RIGHT: ARCHITECTURAL ELEMENTS TO USE & AVOID
By Marianne Cusato, Ben Penreath, Richard Sammons, Leon Krier. Foreword by H.R.H. The Prince of Wales
Wholesale Enquiries: sales@capricornlink.com.au
Published by Hachette Filipacchi Media
RRP: $39.99
As oversized McMansions continue to elbow their way onto tiny lots, a very different trend is beginning to emerge: a return to traditional architectural principles. These qualities that were once taken for granted in home design are beginning to reappear: structural common sense, appropriateness to a neighbourhood, even sustainability. Marianne Cusato has authored and illustrated this definitive guide to what makes houses look and feel right to the eye and to the soul.
THE BATHROOM BOOK
The Ultimate Design Resource for the Home's Essential Space Format
By Women's Day Specials
Published by Hachette Filipacchi Media
RRP: $60
At once a fountain of ideas and a practical resource, this book provides a peek into some of the most attractive, functional and original bathrooms, along with guidance on how anyone can create a useful yet aesthetically pleasing space. Home design professionals from Woman's Day and the National Kitchen and Bathroom Association help readers figure out which elements of design and functionality are the most important to them and how they can be implemented. There's also expert discussion of the newest hardware, appliances and materials available today.
FAMILY GARDENS
How to Create Magical Spaces for All Ages
4th Revised Edition
By Bunny Guinness
Published by David & Charles
Wholesale Enquiries: sales@capricornlink.com.au
RRP: $29.99
A well-planned garden can work on many levels. It can be a safe and exciting play environment for children, at the same time as being a place where adults can relax. Family Gardens shows you how to balance aesthetics with innovative ideas to create the perfect space for the whole family. From tree houses to water features, pets to planting and playhouses to outside entertaining, Family Gardens is packed with exciting, achievable projects, all with clear instructions and diagrams. Whatever the size of your outdoor space — from the small city garden to larger open spaces — there are ideas and projects here to help everyone realise the potential of their garden.

GEORGIAN HOUSE STYLE HANDBOOK
By Ingrid Cranfield
Published by David & Charles
Wholesale Enquiries: sales@capricornlink.com.au
RRP: $24.99
This invaluable pocket source book is the ideal handy reference for the home owner, either to take to the architectural salvage yard or DIY store to identify authentic styles and colours, or simply to enjoy the best of Georgian design. It contains a room-by-room tour of Georgian homes, covering everything from grand opulence to modest dwellings. It is beautifully illustrated throughout, with design details such as close-ups of titles and doorknobs.