What is the most important thing in a new home? Naturally, most people want a home that they can make into a beautiful haven, somewhere that others will compliment you on and admire. But, more importantly, a home has to be practical, functional and suited to your family situation.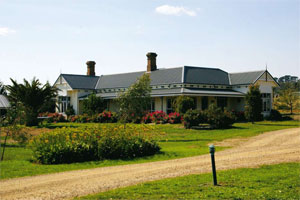 Assess Your Needs
One of the biggest advantages in building your own home is that you can customise it to your family's needs. If you've ever shopped for a house to buy, you'll know how frustrating it can be to visit inspection after inspection only to not quite find the right home for you.
The first thing you need to do when planning a home is to consider your situation. How many bedrooms do you require? One for each child or can they share? Guest accommodation or an office? How many bathrooms do you want? Is an ensuite a luxury or necessity in your book? Do you need more than one living area or would you prefer a large, open-plan space where all the family can congregate? Will a basic kitchen meet your needs or is cooking such a priority that you'd prefer to invest in a gourmet kitchen?
After you have the basic family needs figured out, you'll also need to look at options such as storage, garaging, verandahs and outdoor living and whether you want one or two storeys.
Assess What's Available
Once you've decided exactly what you want in a home, you can begin to find the perfect home plan. If you'd like a project home, you can start to research various home companies to find a plan that could become your dream home. If you want to design your own home, you need to come up with some rough plans and then consult a building company or architect.
At this stage, one of the critical things to consider is where you're building. If you're looking for a block of land, you can search with your requirements in mind — again, think about what will be a priority for your family, such as a level block, large or small block and proximity to services.
If you've already got a block of land, this will influence your home design. The terrain of the block may dictate what you can build there and the size of the block obviously limits the size of the home. You will want to consider the aspect of the home and place living areas in a position where they will most benefit from the weather.
Add The Finishing Touches
Once you have a home plan, a builder and a block of land, the final things to consider are the many, many details for the interior and exterior.
Some of these decisions will need to be made at the start of the building process, such as your choice of building and roofing materials. Other decisions, such as kitchen plans, flooring, paint colours, tiles, lighting and appliances will all need to be chosen early on. Now is the time to consider what you really want in your new home. Is a state-of-theart kitchen a priority for you? Would you like to try sourcing recycled materials for your home? Are you planning on making a feature of your lighting? All these things need to be thought out early in the building process to save making costly mistakes later.
The outdoor environment is just as important to consider, although these decisions will most likely be made while the house is being built, so you can begin landscaping once the builders have cleared out their rubbish. While the building is happening, you can plan outdoor fixtures such as fences, gates, ponds, paths and driveways.
It's a good idea to start planning what you'd like in your gardens early on so you can take the time to assess the soil, aspect and weather conditions before you start planting. If you're planning on planting trees, make this the first priority when you begin your gardens. 
While it is nice to have a beautiful home, it is also important to have a functional home that meets your needs. With a little planning, you can achieve both.